Recruiting is a never ending part of the job for college football coaches. And it's not just the head coaches, although they understandably get much of the love. It's also the assistant coaches, the ones who do a lot of the legwork in getting the coveted recruits. But who is the best recruiter in college football?
247Sports has put together the top recruiters in college football, based on the recruits who committed in the 2017 class. These aren't the head coaches, but rather the assistant coaches who are in charge of landing a recruit. The head coaches still play a big role, but without these assistant coaches, the schools in question wouldn't land the recruits they want. With that in mind, here are the nine best recruiters in college football right now. 
9) Sam Pittman, Georgia Bulldogs
Pittman, Georgia's offensive line coach, played a huge role in Kirby Smart's first full recruiting class, which finished No. 3 in the country. Pittman was responsible for reeling in six commitments, headlined by five-star OT Isaiah Wilson.
8) Jay Graham, Florida State Seminoles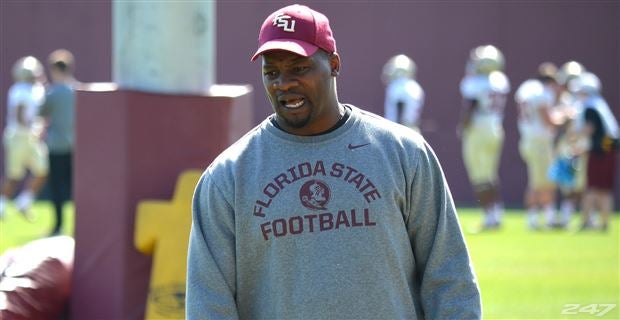 The first of two FSU coaches on this list, the Noles' running backs coach brought RB Cam Akers - the No. 2 recruit in the country - to Tallahassee. He was also the primary recruiter for six commits this year.
7) Tim Beck, Texas Longhorns
Beck did a spectacular job for Tom Herman after he took over at Texas in putting together their recruiting class. However, he did a lot of great work at Ohio State before joining the Longhorns as the offensive coordinator, bringing four five-star prospects to the Buckeyes.
6) Tosh Lupoi, Alabama Crimson Tide
Only a matter of time until an Alabama recruiter showed up on the list, right? Lupoi landed five commits for the Tide in this class, including prized five-stars Najee Harris, Dylan Moses and Tua Tagovailoa.
5) Kenny Coombs, Ohio State Buckeyes
Ohio State's cornerbacks coach brought in eight recruits to their 2017 class, headlined by five-star cornerback Shaun Wade.
4) Mario Cristobal, Oregon Ducks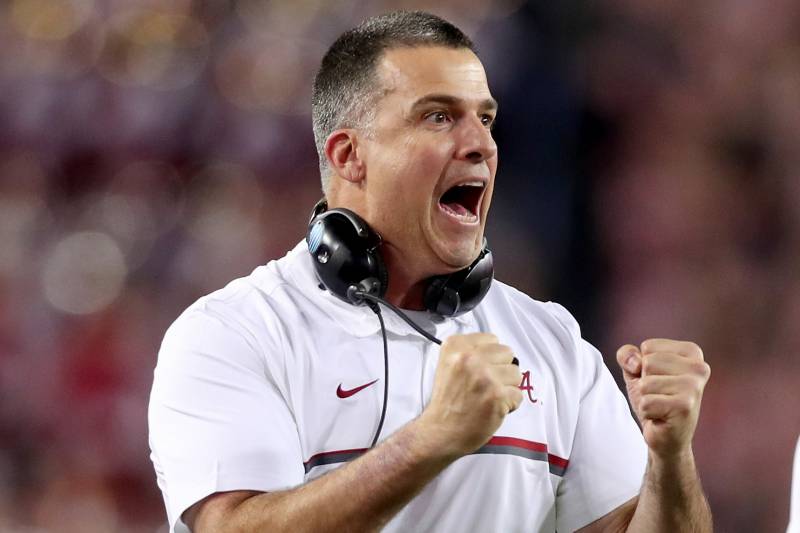 Cristobal is known as one of the best recruiters in college, and before taking over as Oregon's co-offensive coordinator last month, served on the Alabama coaching staff. He was responsible for landing five-star OT Alex Leatherwood and five-star WR Jerry Jeudy for Alabama, and during his short time with the Ducks, landed five recruits.
3) Odell Haggins, Florida State Seminoles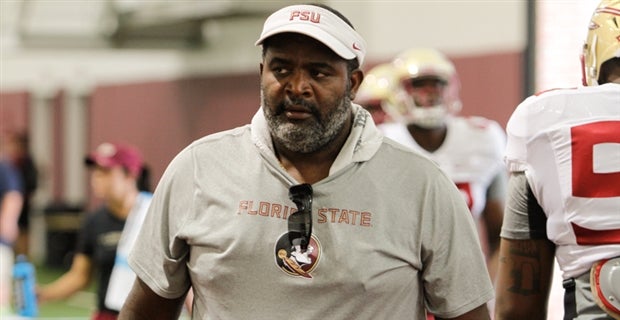 Haggins is the associate head coach at FSU, and landed five recruits for the Seminoles, including five-star RB Khalan Laborn and five-star DT Isaiah Wilson, who was the biggest prize on National Signing Day.
2) Tommie Robinson, USC Trojans
USC's running game coordinator did an excellent job for Clay Helton, bringing in seven prospects, including five four- or five-star prospects. The headliner is five-star RB Stephen Carr.
1) Chris Partridge, Michigan Wolverines
Harbaugh's best recruiter landed an eye-popping 14 recruits - nearly half of Michigan's entire class. 11 of those were four-star prospects, with the best coming in the form of five-star defensive tackle Aubrey Solomon.
Back to the NCAA Newsfeed
Related Topics: College Football Recruiting, NCAA Football