The adage "defense wins championships" may be a cliche, but it's a cliche for a reason. Explosive offenses have become the norm in college football, but if you can't stop anybody, you have no chance of winning your conference or earning a College Football Playoff berth.
These 7 college football programs stand out above the rest when it comes to pure defensive intensity and dominance in 2016.
Washington's offense has stolen a lot of the show this season with their impressive start to the season, but their defense is as loaded as any in the country. With future pros all over the field - especially in the front seven - they rank 10th in the country in points allowed and 16th in yards allowed.
San Diego State dropped out of the national spotlight early in the season following an upset loss to South Alabama, yet their defense is one of the hidden gems in the sport. They rank ninth nationally in yards allowed (301 per game) and eighth in points allowed (16.9 per game).
5) LSU Tigers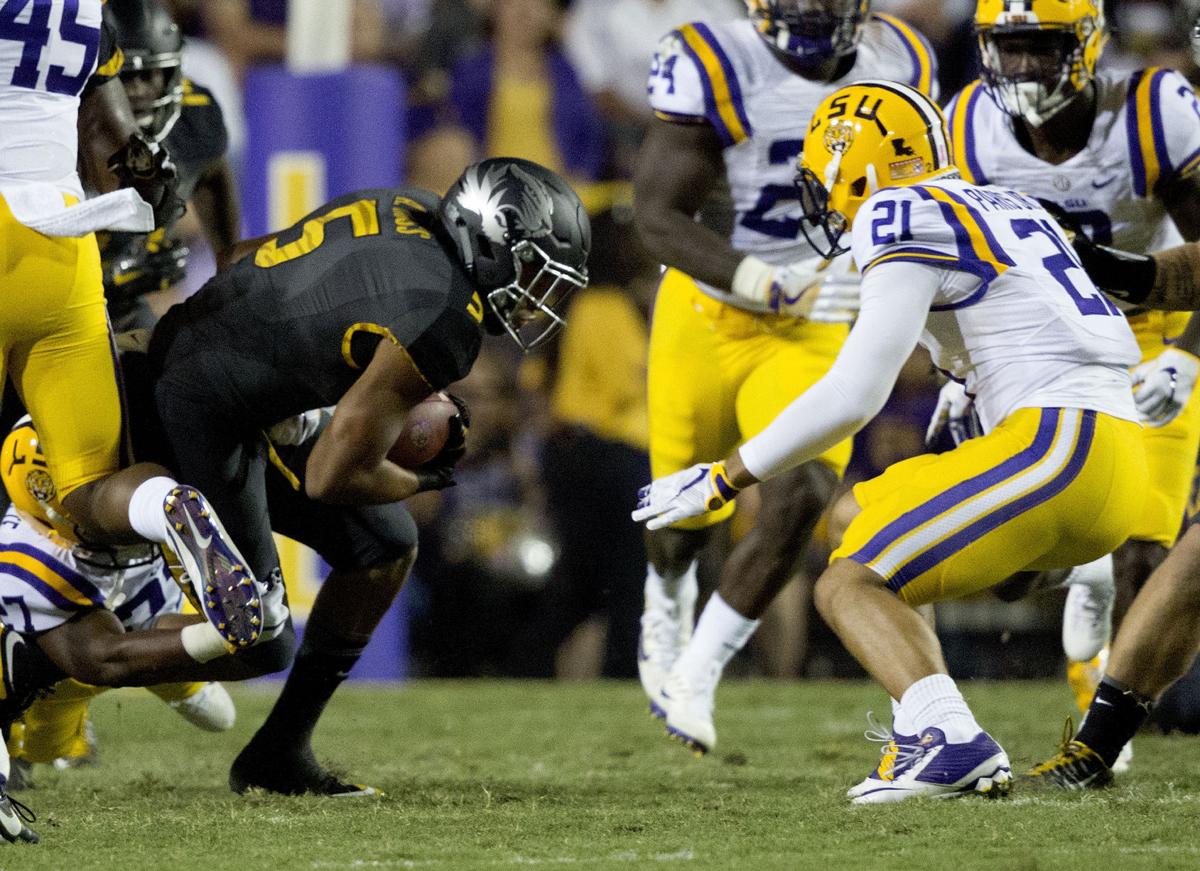 LSU made their mark against Alabama, but they've been dominant all season long. Led by a plethora of NFL talent at every level of their defense, the Tigers are 11th in yards allowed (308 per game) but sixth in points allowed (14.1 per game).
Ohio State only returned three starters from last year's star-studded defense, but there's no doubting them as one of the best units in the country this season. Even though their offense has been struggling of late, this unit has kept them in contention for the College Football Playoff. They have only given up 15 touchdowns all season, and rank fourth in yards allowed (280 per game) and third in points allowed (13.0 per game). 
Former head coach Will Muschamp's fingerprints are still all over this Florida defense. Led by star cornerback Teez Tabor, the Gators rank third in the country in points allowed per game (13.0) and fifth yards allowed per game (282).
Michigan's defense has been dominant under Jim Harbaugh, and they've been one of the best units in the country again despite not having top cornerback Jourdan Lewis for the first three games. They can match anyone's star power with Lewis and Jabrill Peppers, and they lead in the country in both yards allowed and points allowed per game.
Even though Michigan leads both major defensive categories, it's impossible to keep Alabama out of the top spot. Do you really need an explanation for why Alabama's defense has been as dominant as they've been?
Defensive ends Jonathan Allen and Tim Williams, linebacker Rueben Foster and cornerback Marlon Humphrey are all projected to be first round picks in the NFL draft. They've held five opponents to 10 points or less and rank second in the country in both points and yards allowed per game - despite playing perhaps the toughest schedule in the country. Oh yeah, and they've scored and eye-popping 12 non-offensive touchdowns this season, which really puts them at the top.
Back to the NCAA Newsfeed
Related Topics: Michigan Wolverines Football, Army Black Knights Football, SEC Football, NCAA Football, Florida Gators Football, Alabama Crimson Tide Football, Washington Huskies Football, San Diego State Football, Big Ten Football, Pac-12 Football, Ohio State Buckeyes Football, Mountain West Football