The college football regular season has now reached it's conclusion (for most teams) with just conference championship games remaining on the schedule, meaning it's time to look back on how teams did. The adage "defense wins championships" may be a cliche, but it's a cliche for a reason. Explosive offenses have become the norm in college football, but these teams had good seasons because of the way their defenses were able to dominate the game. Here's who the top five defenses are in the country this season:
5) Temple Owls
Temple quietly put forth a 9-3 season and are in the AAC title game largely due to the play of their defense, holding each of their last four opponents to 13 points or less - including two shutouts. They rank 10th in the country in points allowed per game (17.8) and third in yards allowed per game (273). 
Head coach Jim McElwain is known as an offensive coach, but the Gators have been an elite defense for two years now. Led by star cornerback Teez Tabor, the Gators rank fifth in the country in points allowed per game (14.6) and sixth yards allowed per game (292).
Ohio State only returned three starters from last year's star-studded defense, but there's no doubting them as one of the best units in the country this season. Even though their offense has been inconsistent all year, this unit has kept them in contention for the College Football Playoff. They have only given up 18 touchdowns all season, and rank fourth in both yards allowed (282 per game) and points allowed (14.2 per game).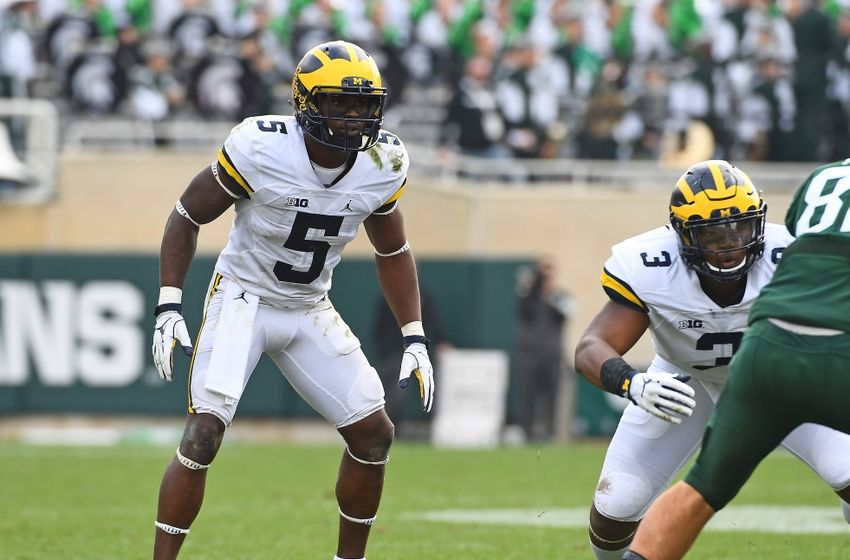 Michigan's defense has been dominant under Jim Harbaugh, and they've been one of the best units in the country. They can match anyone's star power with Jourdan Lewis and Jabrill Peppers, and rank second in the country in both yards allowed (253) and points allowed (12.5) per game.
Do you really need an explanation for why Alabama's defense has been as dominant as they've been? Where do we begin with the accolades for this team?
For starters, they have more talent than anyone else. Defensive ends Jonathan Allen and Tim Williams, linebacker Rueben Foster and cornerback Marlon Humphrey are all projected to be first round picks in the NFL draft. Furthermore, Alabama has turned that talent into an insane amount of production. They haven't allowed a touchdown in four straight games, have held five opponents to 10 points or less and lead the country in both points and yards allowed per game - despite playing perhaps the toughest schedule in the country.
Oh yeah, and they've scored and eye-popping 12 non-offensive touchdowns this season, which really puts them at the top.
Back to the NCAA Newsfeed
Related Topics: American Athletic Football, Michigan Wolverines Football, Ohio State Buckeyes Football, LSU Tigers Football, NCAA Football, Alabama Crimson Tide Football, Big Ten Football, Temple Owls Football, SEC Football