The NCAA Tournament is a showcase for all of the top college players around the country to show what they can do on the sport's biggest stage. It provides with a chance to dramatically boost their draft stock, but for NBA fans, it gives many of them their first look at some of the projected top picks in this summer's draft.
A few top prospects, namely Washington's Markelle Fultz and NC State's Dennis Smith Jr., are not playing this weekend as their teams did not make the tournament, but many others did. Here are the 10 best future NBA players in the big dance  - all of whom happen to be freshmen in a loaded class:
10) Harry Giles, PF, Duke Blue Devils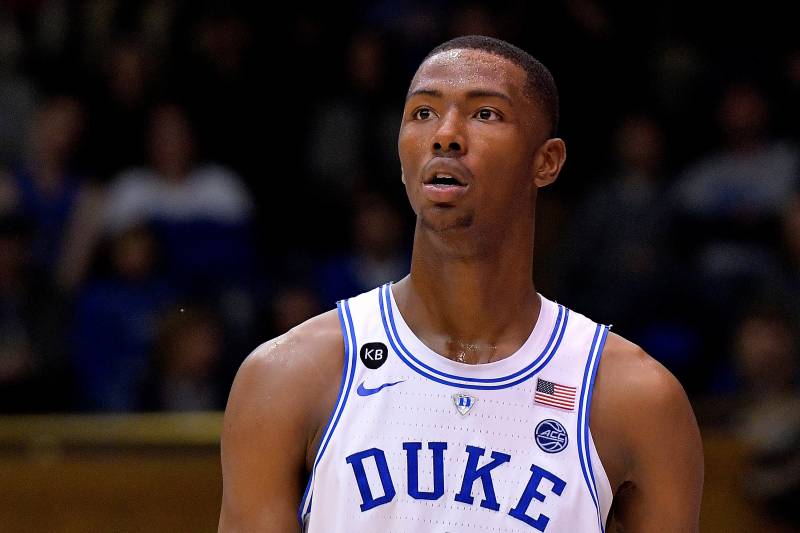 At this point, we still don't know what to make of Giles. He was the top-ranked recruit in the freshman class, but tore both ACLs in high school and has already had three knee surgeries. He returned to the court in December month for the first time in 14 months, so while he showed all the skill of a franchise player in high school, he hasn't shown anything more than flashes of that ability so far this season. Giles continues to re-gain his athleticism, and the tournament could provide him with his breakout stage.
9) Justin Patton, C, Creighton Blue Jays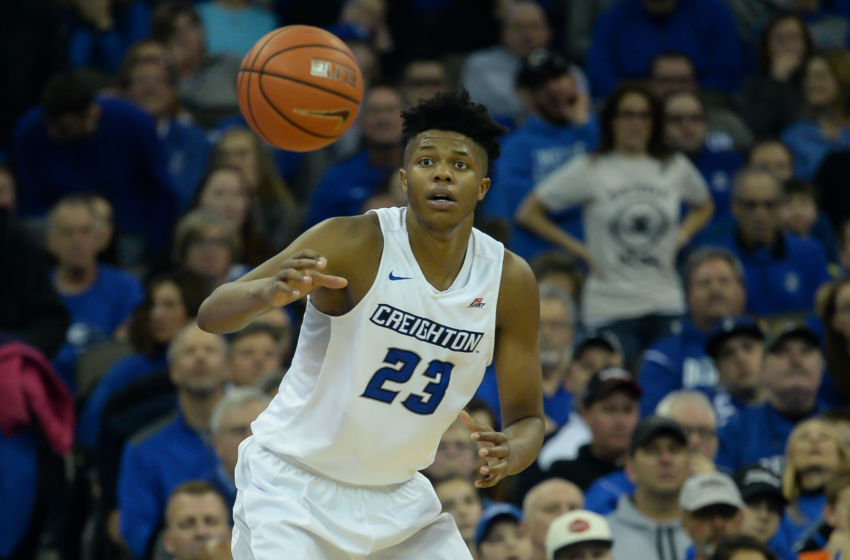 The tournament is the perfect opportunity for Patton, who has largely been hidden to the casual fan at Creighton. He has skyrocketed up draft boards with this outstanding play during his freshman season, showcasing incredible fluidity, athleticism and skill as a seven-footer. He changes the game on both ends of the court - and is just scratching the surface of his potential.
8) Miles Bridges, SF, Michigan State Spartans
Bridges already has the combination of size, strength and quickness that has NBA scouts drooling about his potential - but his major selling point is his amazing leaping and dunking ability. Bridges also has smooth jumper, and while's it's inconsistent at this point in his career, he is virtually unguardable on the offensive end when he's on from the perimeter.
7) Jonathan Isaac, SF/PF, Florida State Seminoles
Long and lanky, Issac obviously needs to add weight to his skinny frame, but he has all the ability in the world. His length and athleticism make him a very capable defender on the perimeter, and allow him to get to the rim with ease on the offensive end. And with his three-point range, Isaac can be a matchup nightmare at small forward or as a stretch four. 
6) De'Aaron Fox, PG, Kentucky Wildcats
Fox has the size (6'4") and athleticism that NBA teams love, along with having the scoring ability to take over a game. That being said, he is a pass-first point guard that would rather get his teammates involved. He's a bit like former Kentucky point guard John Wall in that sense - dangerous scorer, but he's most dangerous with his passing ability.
Well, that is until the end of games, when he has proven to be one of the best closers and clutch players in the country.
5) Lauri Markkanen, PF, Arizona Wildcats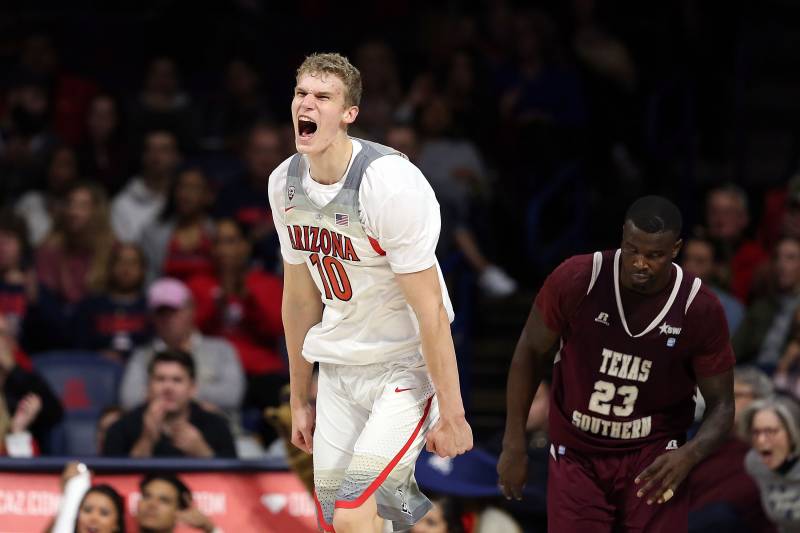 The Finland-native wanted to play at Arizona instead of entering the 2016 draft, and it has benefitted him greatly. He's already polished offensively in the post with a reliable three-point jumper that he doesn't mind shooting in transition, off the bounce or with a hand in his face. Markkanen is essential a seven-foot shooting guard with post moves and a good rebounder. That combination of skills has earned him the nickname "Baby Unicorn" from ESPN's Jay Williams, comparing him to Kristaps Porzingis.
4) Malik Monk, SF, Kentucky Wildcats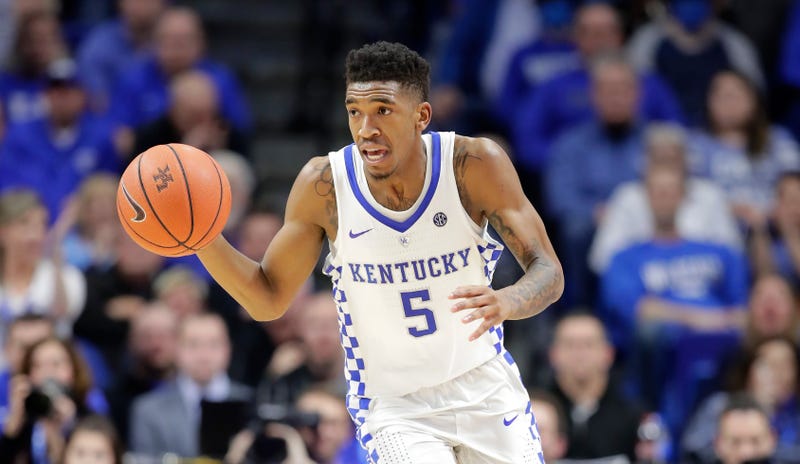 Monk might be the most dynamic offensive player in the entire country, and is the rare prospect who can win both a three-point shootout and a dunk contest. He's a dynamite shooter with unlimited range, and if he catches fire, he can singlehandedly beat any team by himself (just look at his 47-point outburst against North Carolina). However, is also extremely quick and isn't shy about attacking the basket, either. Monk's defense is still a work in progress, but his offensive game is about as complete as it gets.
3) Jayson Tatum, SF, Duke Blue Devils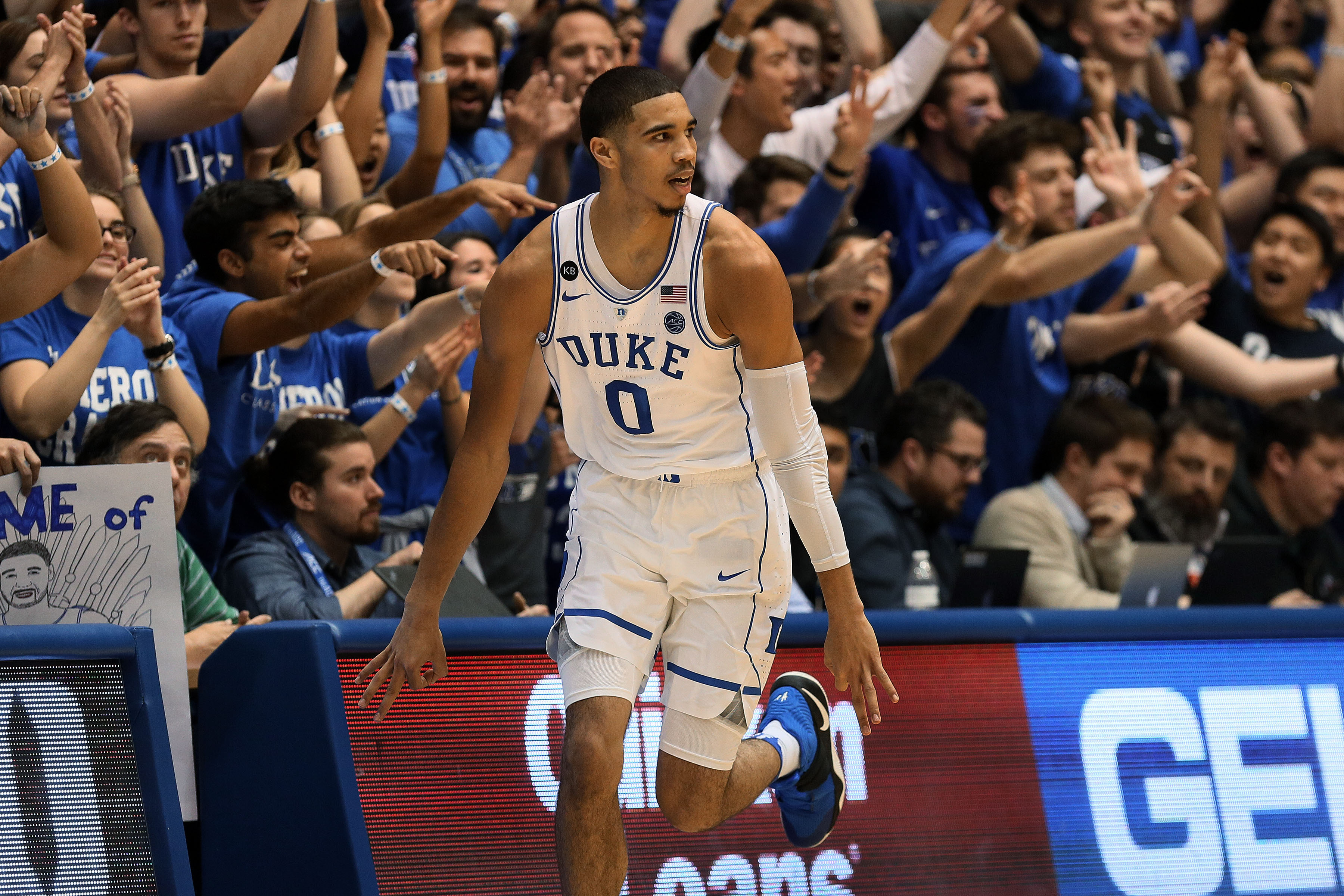 Tatum has really come on of late, spearheading Duke's ACC Tournament run with his incredible offensive skills. He is well-rounded on that end of the court, showcasing a reliable jump shot (especially from mid-range) and wide array of finishes around the rim. He isn't the quickest player in the world and needs a lot of work defensively, but he knows how to get his shots off by using his size and length - making him unguardable in one-on-one situations.
2) Josh Jackson, SF, Kansas Jayhawks
Yes, he needs to add strength, but that's about the only negative thing you can say about Jackson's game. He's as athletic as any player in this class, is great at attacking the rim and - most importantly - is an extremely smart player. Jackson also has the passing and ball-handling abilities to play point forward, making him that much more valuable. He's guaranteed to be a top five pick in the upcoming draft and is the key to Kansas' version of small ball.
1) Lonzo Ball, PG, UCLA Bruins
Ball projects to be the biggest future superstar on this list. He just has a natural feel for the game, leading the country in assists. Ball has also flashed good shooting ability (41.0 percent from three), and a 6-foot-6, can play either guard position. He always seems to be in control while being the driving force behind the best offensive in the entire country. While he prefers to get his teammates involved, he knowns exactly when they need him to take over the game - and his array of shots and finishes make him a deadly scoring threat.
Back to the NCAA Newsfeed
Related Topics: 2017 NBA Draft, March Madness, Jonathan Isaac, Lonzo Ball, NCAA Basketball, NCAA Tournament, NCAA March Madness, NBA Draft, De'Aaron Fox, Malik Monk, 2017 NCAA Tournament, NBA News, Miles Bridges