While we're not quite ready to do a full NFL Mock Draft with just two weeks gone in the 2015 NFL season and plenty of good teams struggling out of the gate, we have a pretty solid idea of who the top ten players in the 2016 NFL Draft would be if both the college football and NFL seasons ended today. Let's get to Projecting The Top 10 Picks In The 2016 NFL Draft (And How They've Fared In 2015).
Bosa has had a limited impact since being suspended for the Buckeyes' season opener against Virginia Tech. However, he still remains the best all-around defensive threat in the nation and the most NFL-ready defensive lineman we've seen in quite awhile out of college.
Goff has been ELECTRIC through 3 games, completing 73.1% of his passes for nine touchdowns (against two interceptions) during Cal's 3-0 start. He's the best pure passer in the nation right now and he's the best pro-style fit any QB-needy NFL team is going to find in 2016.
It's rare for a defensive player to get Heisman hype, let alone a defensive tackle. However, Nkemdiche is no ordinary player. The 6'4", 300-pounder is the face of an Ole Miss team that is now the #3 ranked team in the country and put on a dominant performance against Alabama. Plus, he has two offensive touchdowns (one rushing, one receiving) to add to his resume. There's a chance an NFL team could prize him over Bosa, especially if they need an inside anchor on the D-line.
Stanley continues to be the anchor for a Notre Dame offense in flux. Following Malik Zaire's season-ending injury, Stanley's presence as replacement QB DeShone Kizer's main bodyguard has been key to the Irish's 4-0 start.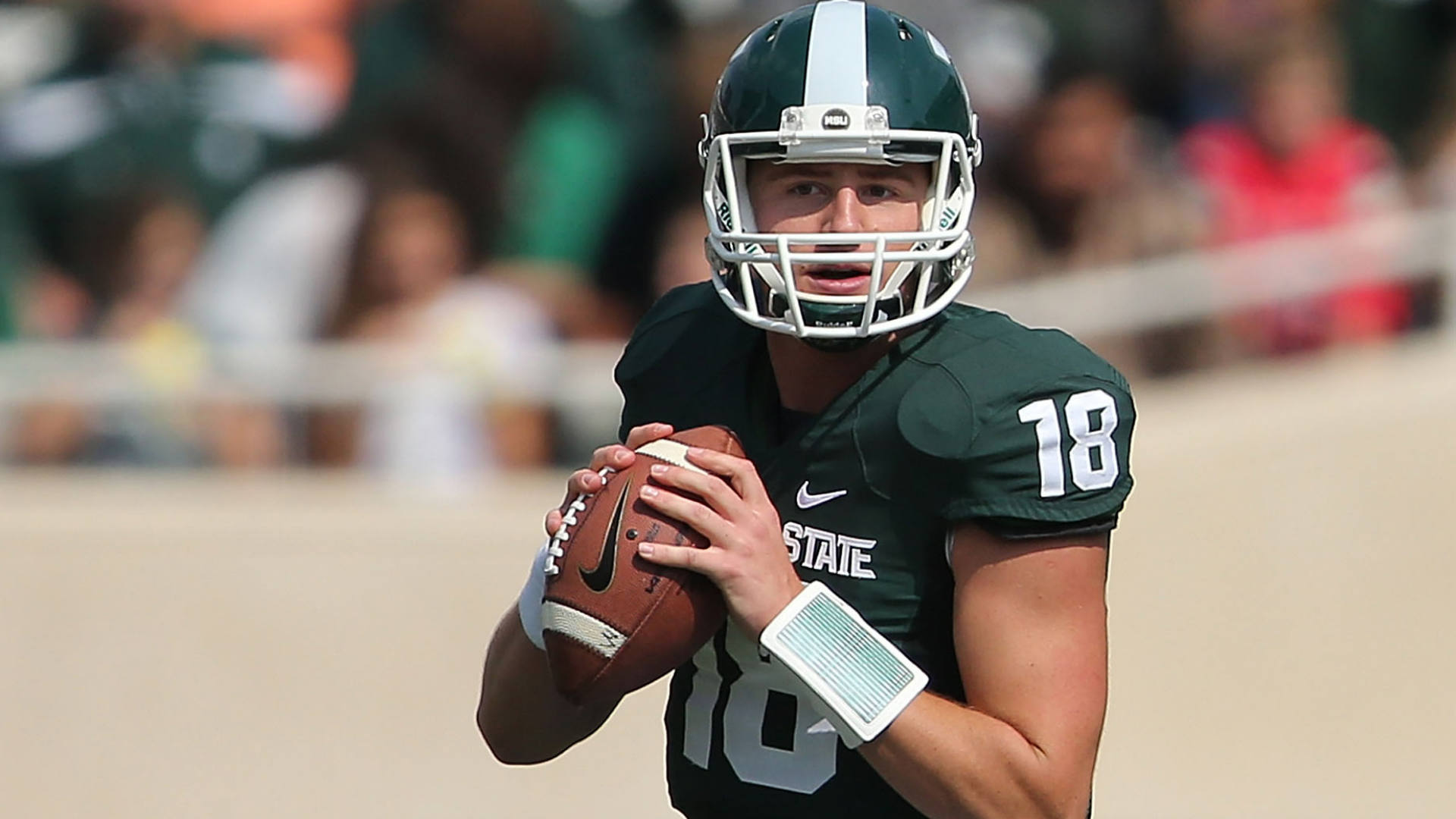 Cook has been his steady self during the Spartans' undefeated start -- completing just 58.1% of his passes, but still posting an impressive 8-to-1 TD/INT ratio. He hasn't been perfect, but he has all the tangibles/intangibles to cement himself as a top-5 overall pick.
6. ILB Jaylon Smith -- Notre Dame Fighting Irish
Smith has been an absolute beast so far in 2015, posting 23 tackles through the team's first three games and keeping his nose on the ball more often than not. He's far and away the most complete linebacker in the 2016 NFL Draft class.
7. CB Vernon Hargreaves III -- Florida Gators
Hargreaves has been a lockdown force for the Gators in their secondary all season long. He's going to make some NFL team very happy as their #1 corner, and he could easily go higher than this to a team in desperate need of secondary help.
8. OT Laremy Tunsil -- Ole Miss Rebels
Tunsil has been held out of play so far due to an investigation into potential improprieties involving himself, agents and Ole Miss officials. That doesn't take away from the fact that he's a pure, NFL-bound force on the offensive line.
9. DE DeForest Buckner -- Oregon Ducks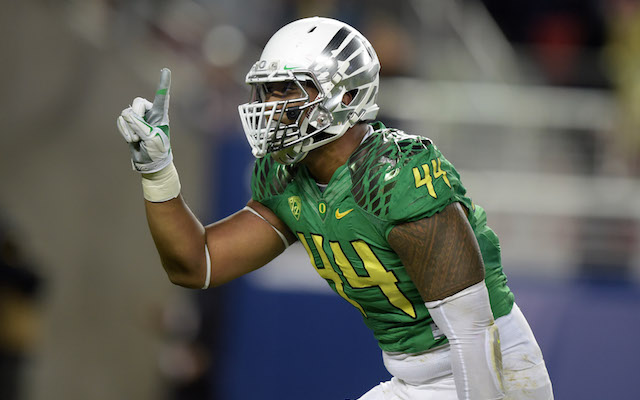 The Ducks' defense has been spotty all season long, but Buckner has been one of the few positive constants for the unit over the first few weeks. He's a disruptive force who has a chance to outstrip his top-ten landing spot and become THE top defensive player in this draft class.
10. RB Ezekiel Elliott -- Ohio State Buckeyes
Elliott hasn't been on a tear like LSU's Leonard Fournette, but he's still extended his 100-yard rushing streak to nine games and remains the most potent weapon on an Ohio State defense full of them.
Back to the NCAA Newsfeed
Related Topics: DeForest Buckner, Vernon Hargreaves III, Robert Nkemdiche, Jared Goff, Ronnie Stanley, Joey Bosa, Ezekiel Elliott, Connor Cook, Jaylon Smith, Laremy Tunsil