Four weeks of the college football season are complete and we have a better idea of which teams are legitimate playoff contenders. We know now that preseason favorites like Auburn were frauds and teams like Ole Miss were underrated. Before we get to the projections, a few notes. There are no Pac-12 teams, as a deep conference will likely beat up on each other and no team will escape unscathed. Remember, this is just a projection and there are several teams that have a legitimate chance to make the college football playoff that aren't on this list. Teams like Utah, Notre Dame, Michigan State, TCU and so could all very well be playing come New Year's Eve. This list will likely change by the end of the season. With that in mind, here are the projected college football playoff teams after Week 4.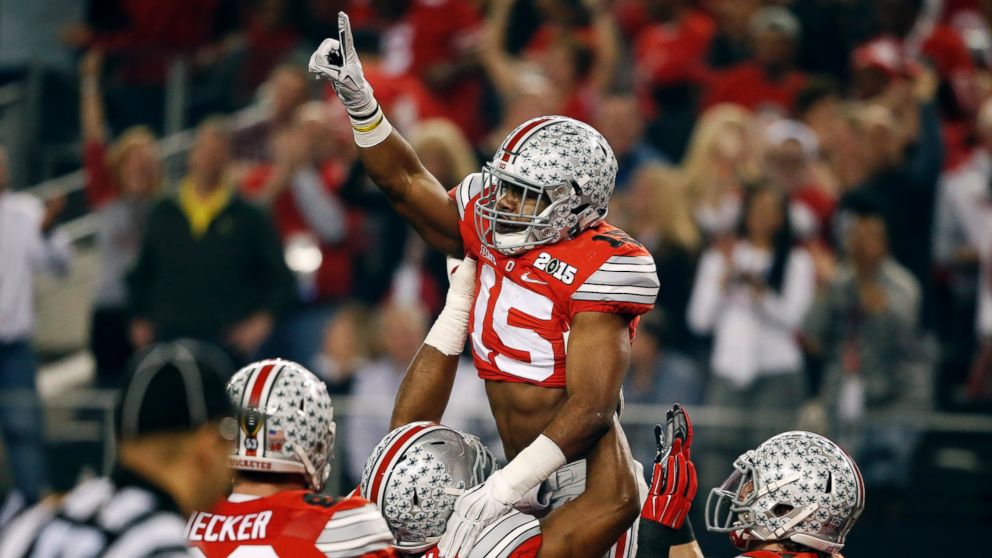 It hasn't always been pretty, but the Buckeyes are undefeated. The biggest game of the season will be against Michigan State, which could decide which Big Ten team gets a spot in the College Football Playoff. Still, if both teams win the rest of the their games, they both could make it. As long as Ohio State keeps winning, they'll be the favorites this season. 
For an SEC team, Ole Miss's remaining games aren't that challenging. The Rebels visit Florida this weekend, but should come away with a victory. New Mexico State should be an easy win and while Memphis could give Ole Miss a challenge, the Rebels should win that game as well. Their remaining conference road games are at Auburn and Mississippi State. The toughest games are against LSU and Texas A&M, but Ole Miss is at home for both. The Rebels likely won't even need to go undefeated in the SEC to make the playoff. If Ole Miss is ever going to make a Championship run, this is the season. 
TCU was the favorite in the Big 12 to start the season, but injuries have plagued the Horned Frogs. That gives the Bears the advantage over TCU. Baylor gets Oklahoma at home, which is a big boost. The conference will likely come down to the November 27th matchup against TCU, but unless the Horned Frogs suddenly get healthy, Baylor should win. 
Clemson has a critical game against Notre Dame this weekend that could eliminate the loser from the Playoff race. Notre Dame is riddled with injuries, which gives Clemson the advantage. Games against Georgia Tech and Florida State will be tough, but Clemson is the home team. Clemson will likely need to win out to make the playoff, but this could be their season. Dehaun Watson will need to carry the offense. 
Back to the NCAA Newsfeed
Related Topics: College Football Playoff, Ohio State Buckeyes News, Mississippi Rebels News, Clemson Tigers News, Baylor Bears News, College Football