College basketball is starting to take center stage in the sporting world following the conclusion of the Super Bowl, and the sport delivered two incredibly exciting games on Thursday night with Duke's narrow win over UNC and UCLA's 19-point comeback win over Oregon. While this weekend's slate lacks the matchups between blueblood programs, there are plenty of marquee games that carry major implications. Here's a preview for all of the games you don't want to miss this weekend:
#2 Villanova Wildcats (23-2, 10-2) at #24 Xavier Musketeers (18-6, 8-3)
Saturday, 2:30 pm ET, FOX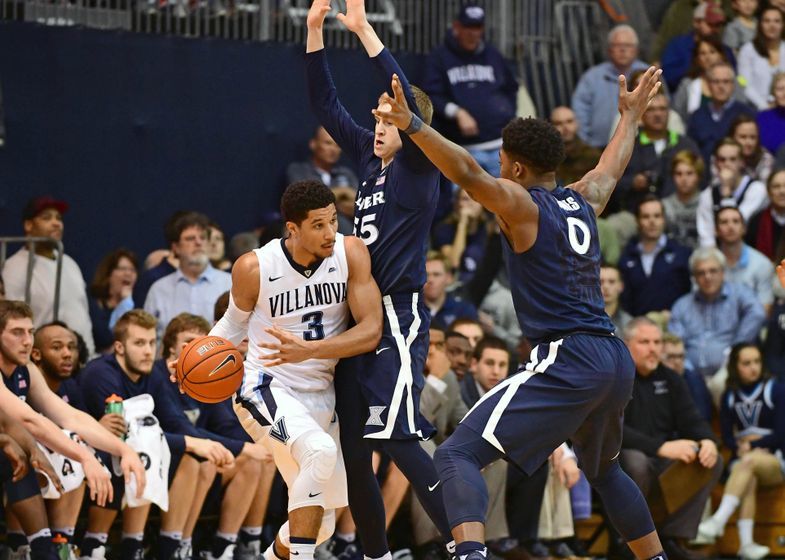 On paper, this appears to be a mismatch. Villanova is arguably the best team in the country and Xavier doesn't have their two best guards (Myles Davis - left program, Edmond Sumner - torn ACL) for the remainder of the season. However, the Musketeers have won all three games since Sumner's injury, including a victory at Creighton. With them playing at home and being just one game behind Villanova for the Big East lead, the stakes are high if they can pull off the upset.
That said, I don't see that happening. Led by National Player of the Year frontrunner Josh Hart, Villanova has so many high-caliber guards that will shred Xavier's depleted backcourt.
Prediction: Villanova wins 71-63
#1 Gonzaga Bulldogs (25-0, 13-0) at #20 St. Mary's Gaels (22-2, 12-1)
Saturday, 8:15 pm ET, ESPN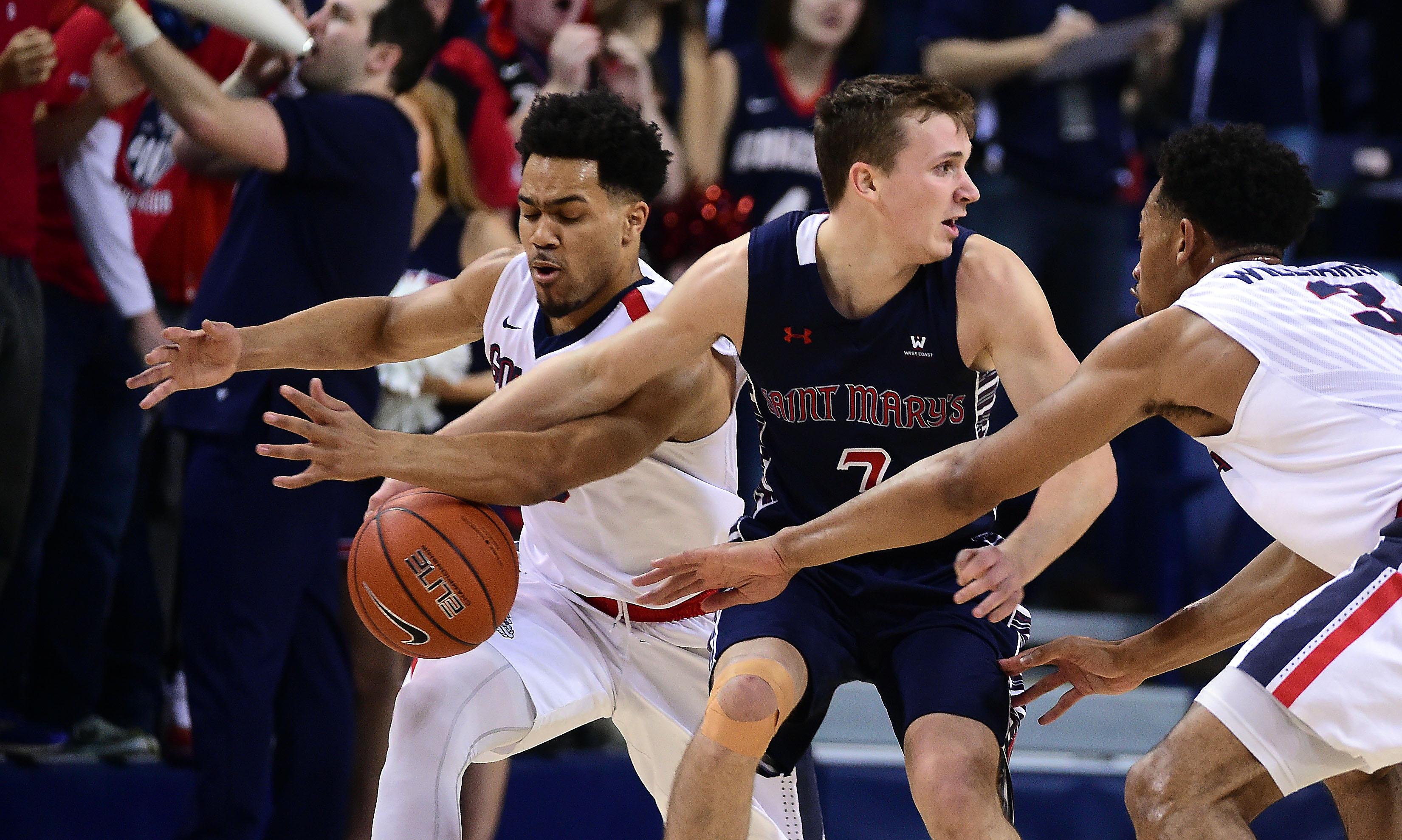 The game of the year in the West Coast Conference! The stakes are simple - this is Gonzaga's last road game against a team with a winning record, meaning this is their best chance to suffer their first defeat of the season. If they win, they will likely go into the NCAA Tournament without a single blemish on the season. St. Mary's figures to get into the tourney even if they can't beat Gonzaga, but a win would solidify their chances of earning an at-large bid.
Even though they're at home, I don't see any way the Gaels win this game. Gonzaga's length, size and athleticism held St. Mary's usually efficient offense to just 39.7 percent shooting, and then used that athleticism to shred the Gaels' shaky defense on virtually every possession. The Gaels just don't have the speed or skill to matchup with Gonzaga.
Prediction: Gonzaga wins 83-66
#5 Oregon Ducks (21-4, 10-2) at USC Trojans (21-4, 8-4)
Saturday, 10:30 pm ET, PAC12
Oregon will try to rebound from that disappointing loss to UCLA on Thursday with a tricky matchup against a USC team looking to add another marquee win to their resume. Despite their 21-4 record, wins over the Bruins and SMU are the only "good wins" USC has. Playing Oregon gives them a chance to land another, and they are red-hot, riding a five-game winning streak. 
All of Oregon's losses have come away from Eugene, so it certainly wouldn't be out of the realm of possibility for them to lose this game. However, Dillon Brooks & Co. haven't lost back-to-back games in a calendar year. Led by Brooks, they were also dominating that game against UCLA before going cold down the stretch. The Ducks won't be that bad offensively again.
Prediction: Oregon wins 89-78
#11 Cincinnati Bearcats (22-2, 11-0) at #25 SMU Mustangs (21-4, 11-1)
Sunday, 4:00 pm ET, ESPN
This is the most important game both of these teams will play in the regular season. Did you know Cincinnati was the No. 11 team in the country? Probably not, and that's OK. They only have one win over a team that's currently ranked, and that come a few weeks ago against Xavier. As such, the Bearcats could go a long way in solidifying their resume (and their record) by picking up a road win against the second-best team in the conference.
That team is SMU, who's only conference loss came at Cincinnati earlier in the year. They need to strengthen their resume even more than the Bearcats, as the Mustangs don't have a single win over a team currently ranked in KenPom.com's top 30.
In the end, this game will be a slugfest. Both of these teams rank in the top six in the country in points allowed per game and prefer to play at a slower pace. Both teams can also get stuck in the mud offensively and struggle to score at times, and that will be the difference in this game. Forward Semi Ojeleye (18.2 ppg, 6.8 rpg) will carry SMU to a big win at home.
Prediction: SMU wins 66-60
Back to the NCAA Newsfeed
Related Topics: St. Mary's Gaels Basketball, Xavier Musketeers Basketball, Big East Basketball, American Athletic Basketball, USC Trojans Basketball, Villanova Wildcats Basketball, Gonzaga Bulldogs Basketball, West Coast Conference Basketball, NCAA Basketball, Oregon Ducks Basketball, SMU Mustangs Basketball, Pac-12 Basketball, Cincinnati Bearcats Basketball