The College Football Playoff picture got a little bit clearer on Saturday as #7 Michigan State fell to an unranked Nebraska team and #8 TCU was blown out by #14 Oklahoma State.
The selection committee showed with their initial rankings that they're putting a BIG emphasis on strength of schedule, which resulted in defending national champion Ohio State being ranked No. 3 - despite being undefeated - and putting no Big 12 team in the top five. Given Saturday's crazy results, here's what we think the selection committee's new rankings will look like when they come out on Tuesday:
FOUR TEAMS IN
1) Clemson Tigers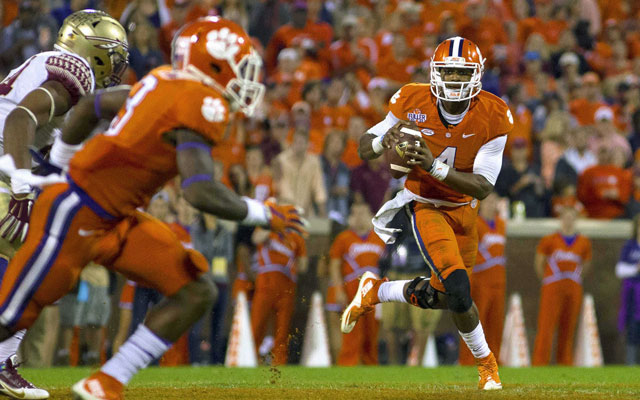 Clemson was #1 in the rankings last week, and their home victory over #16 Florida State on Saturday has only strengthened their resume. There's practially no way the Tigers will drop out of the top spot, and with four cupcake games left on their schedule, they should be a virtual lock to make the playoff this year.
2) Alabama Crimson Tide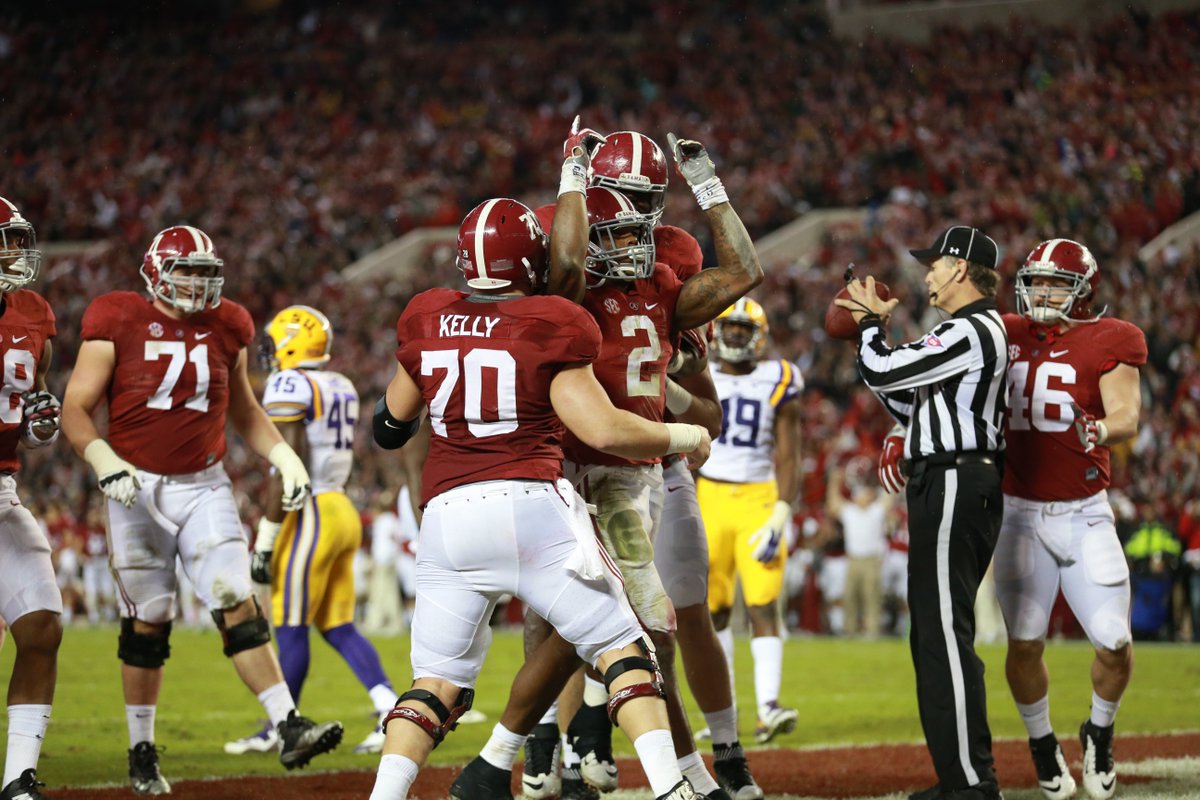 Alabama surprised many by being ranked #4 in the initial rankings, and they picked up perhaps the best win of the season in a dominant 30-16 win over #2 LSU. That victory should be enough to catapult them past the Buckeyes, but their loss to Ole Miss earlier in the season will keep them out of the top spot.
3) Ohio State Buckeyes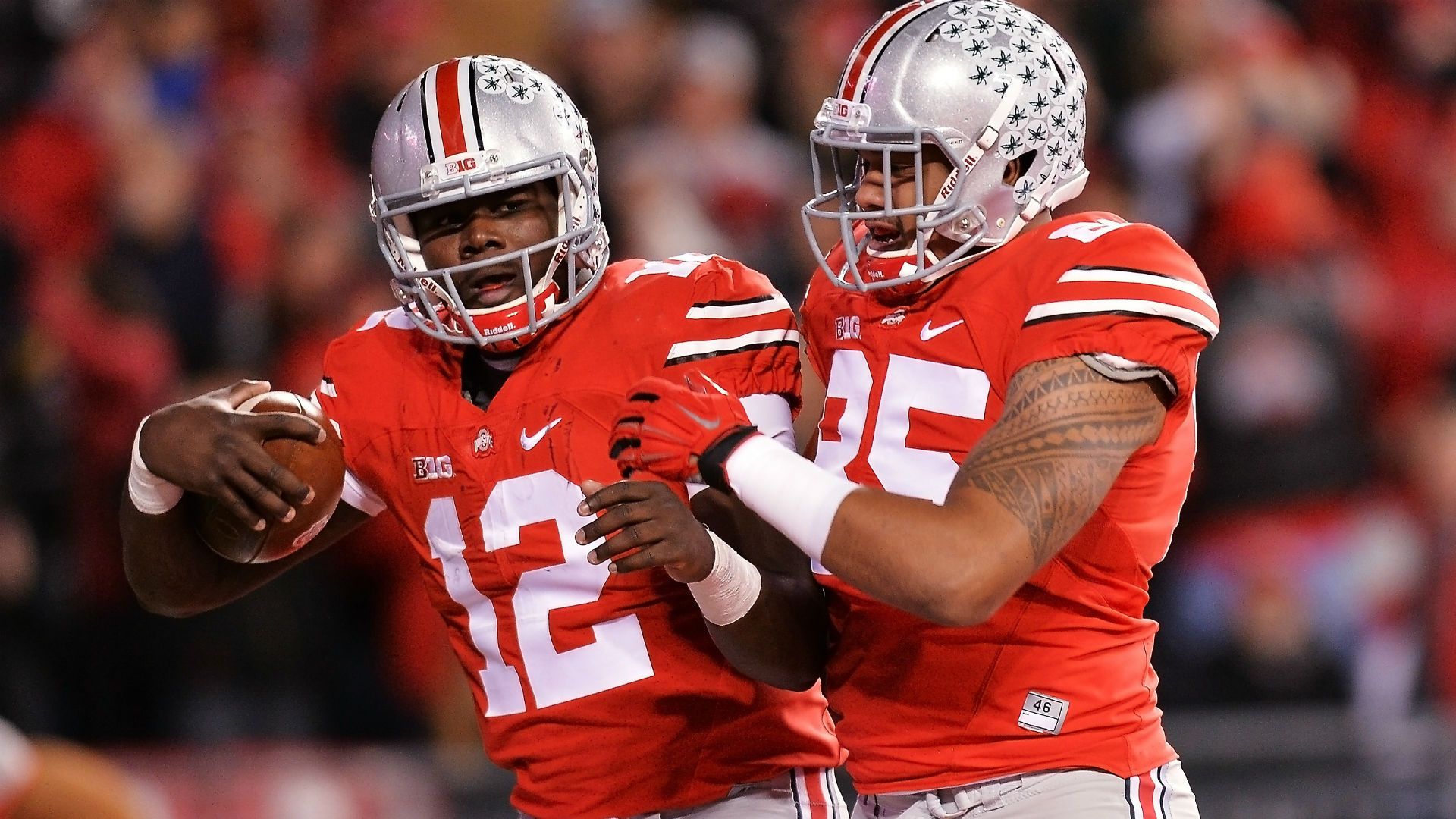 The undefeated defending national champion Buckeyes were #3, not #1 as many suspected, in the initial rankings, and their 28-14 victory over Minnesota isn't anything special that would move them in either direction.
4) Okahoma State Cowboys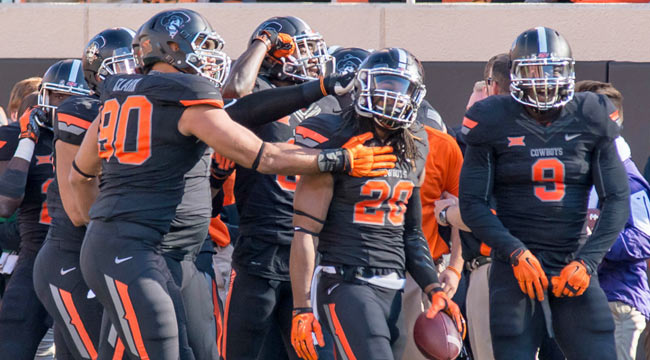 Oklahoma State was the lowest-ranked undefeated Power 5 school last week at #14, but after their 49-29 blowout victory over #8 TCU on Saturday, they should skyrocket up the rankings. The game was their first against a good opponent this season, and given their outstanding performance, I expect the committee to reward them for it.
NEXT UP
5) Notre Dame Fighting Irish
Notre Dame's offense looked impressive in their 42-30 win over Pitt, but the unranked Panthers aren't the kind of victory that can push the Irish into the top four - especially after Oklahoma State's impressive performance against TCU.
6) Baylor Bears
Baylor answered the questions about the quarterback situation after true freshman Jarrett Stidham reeled off an impressive 419-yard, 3-TD performance against Kansas State, but they're still looking for that signature win or two to move them up the rankings. Expect them to stay put at No. 6 with a big game against Oklahoma looming.
Back to the NCAA Newsfeed
Related Topics: College Football Playoff, Ohio State Buckeyes Football, NCAA Football, College Football, Baylor Bears Football, Alabama Crimson Tide Football, Oklahoma State Cowboys Football, Notre Dame Fighting Irish Football, Clemson Tigers Football