We're already seven weeks into the college football season and true playoff contenders are already starting to emerge from the pack, while other hyped preseason favorites have quickly fallen by the wayside. With that in mind, who can we expect to see playing for the national championship at the end of the season?
1) Ohio State Buckeyes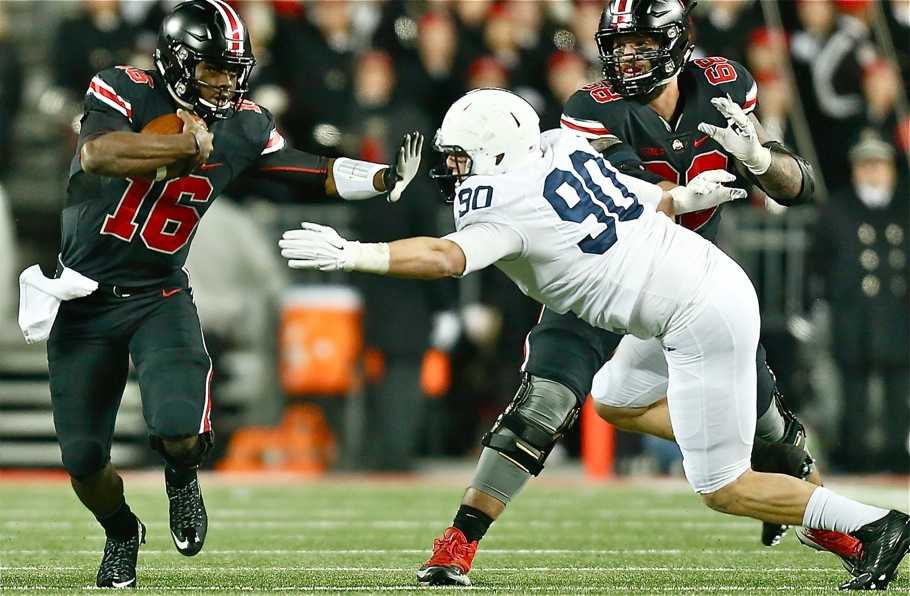 It hasn't always been pretty, but the defending champion Buckeyes are undefeated. The biggest game of the season will be against Michigan State, which could decide which Big Ten team gets a spot in the College Football Playoff. Still, as long as Ohio State keeps winning, they'll be the favorites and keep the top seed this season.
2) Baylor Bears
Baylor simply continues to dominate, this time against West Virginia. The Bears are the only team in the country that has scored 50 or more points and gained 600 or more yards in every single game they've played this season. They haven't played the best competition to this point in the season, but they've dominated in the way you would expect them to. 
3) Alabama Crimson Tide
The Crimson Tide ran all over Texas A&M, en route to a 41-23 win. A&M had no answer for Derrick Henry, who racked up 236 yards and two TDs in the game. Alabama never trailed in the game, and although Texas A&M tired to rally several times, it felt like Alabama's game the entire time. The Alabama defense picked off A&M four times, and this performance was nothing short of dominant. 
They're playing as well as anyone in the SEC and are the favorites to win the conference yet again this season, which would put them in the playoff. Plus, you know, they're Alabama. Never bet against Nick Saban.
4) Clemson Tigers
Clemson took care of business against Boston College with the 34-17 win, keeping them among the ranks of the unbeaten. Now they're ranked No. 6 in the country and have an extremely easy schedule the rest of the season, paving the way for a chance to play in the playoff. The defense is vastly improved and one of the best in the country, and the offense is capable of scoring a touchdown from anywhere on the field. 
Back to the NCAA Newsfeed
Related Topics: College Football, Ohio State Buckeyes Football, NCAA Football, College Football Playoff, Baylor Bears Football, Alabama Crimson Tide Football, Clemson Tigers Football