We're already six weeks into the college football season and true playoff contenders are already starting to emerge from the pack, while other hyped preseason favorites have quickly fallen by the wayside. With that in mind, who can we expect to see playing for the national championship at the end of the season?
1) Ohio State Buckeyes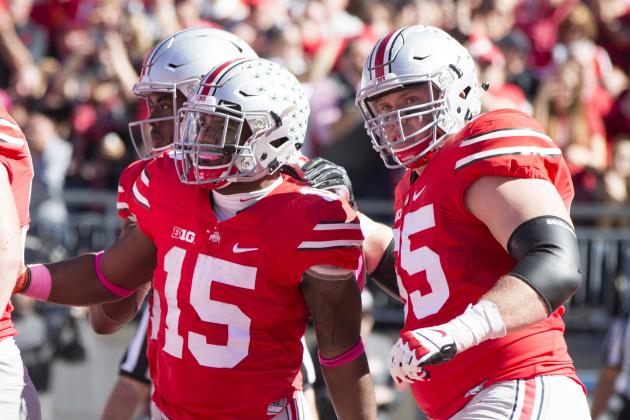 It hasn't always been pretty, but the defending champion Buckeyes are undefeated. The biggest game of the season will be against Michigan State, which could decide which Big Ten team gets a spot in the College Football Playoff. Still, as long as Ohio State keeps winning, they'll be the favorites and keep the top seed this season.
2) Baylor Bears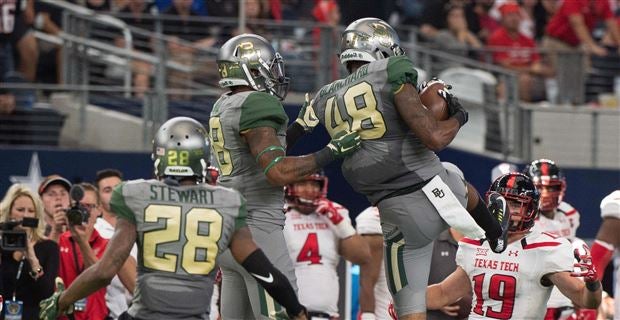 I've had TCU in this spot all season, but Baylor now gets the nod from the Big 12 because of how well they've been playing. 
We had #3 Baylor putting 70 on Kansas today, but a 66-7 win will do just the same. The Bears amassed 644 yards of total offense against the Jayhawks, including 363 combined passing yards and five touchdowns (with no interceptions) by QBs Seth Russell and Jarrett Stidham. With OU's horrible day at the Cotton Bowl and TCU's struggles against Kansas State, Baylor appears to be the class of the Big 12 and maybe the nation.
3) Alabama Crimson Tide
Sure, Bama barely lost to another one-loss team in Ole Miss, but the Crimson Tide should be just fine the rest of the season. Games against Texas A&M and LSU will be difficult, but the biggest difference is Alabama's run defense. It will shut down Leonard Fournette better than any other team. Because of that unit, the Crimson Tide have a better chance at going undefeated the rest of the way than Ole Miss does. Now quarterback Jake Coker is finally playing well, and that will go a long way in the SEC.
Plus, you know, they're Alabama. Never bet against Nick Saban.
4) Clemson Tigers
Clemson didn't look overly impressive in their 24-22 win over Notre Dame last weekend, but they did in their 43-24 drubbing of Georgia Tech. Now they're ranked No. 5 in the country and have an extremely easy schedule the rest of the season, paving the way for a chance to play in the playoff. The defense is vastly improved and one of the best in the country, and the offense is capable of scoring a touchdown from anywhere on the field. 
Back to the NCAA Newsfeed
Related Topics: College Football, Ohio State Buckeyes Football, NCAA Football, College Football Playoff, Baylor Bears Football, Alabama Crimson Tide Football, Clemson Tigers Football