The NCAA Tournament is perhaps the most unpredictable sporting event in the world, but one thing fans can always count on is that there will be a plethora of upsets - especially in the first weekend. The most common upsets in the first round are the 12-seeds knocking off the five-seeds, with each side winning roughly 50 percent of those games in tournament history. We know some 12-5 upsets will happen - but which ones should we be expecting this year? Here's how we rank them from most likely to least likely:
(12) UNC-Wilmington Seahawks over (5) Virginia Cavaliers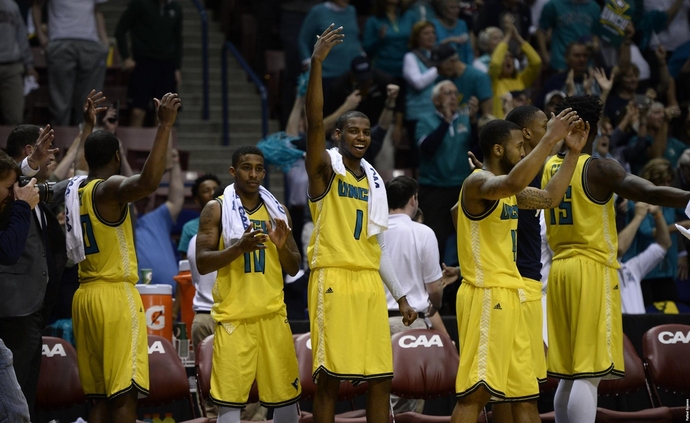 Virginia really struggles to score, ranking 312th in points per game (66.6). A lot of that has to do with the slow pace they play, but they also don't have a single player who can consistently create their own shot and can be consistently relied on to give them offense. While they try to slow the game game, UNCW wants to speed the game up. 
Wilmington nearly upset Duke in the first round last year, and they have been waiting to make their mark in this year's tournament. They're extremely balanced with four different players averaging at least 12 points, and their top three scorers are all guards, led by 6-foot-5 sophomore C.J. Bryce (17.6 ppg). That versatility will spread Virginia's pack-line defense out as much as they can, and their efficiency (Wilmington leads the nation in fewest turnovers per possession) will keep the Cavaliers from creating opportunities off their defense.
It will be a close game, and Virginia has struggled in close games because of their inability to score. I think that makes them most likely to be upset.
(12) Middle Tennessee Blue Raiders over (5) Minnesota Golden Gophers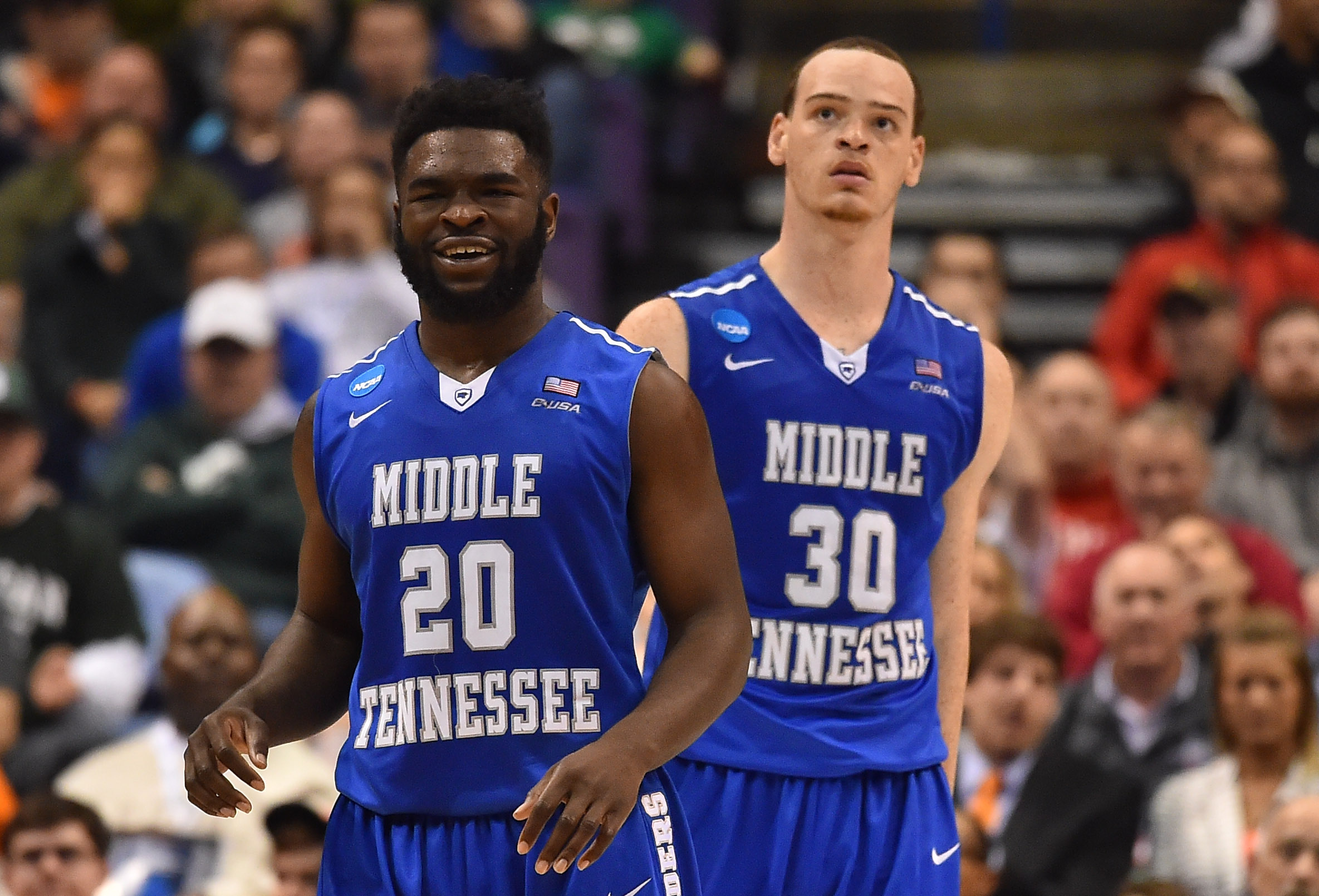 The Blue Raiders wrecked a whole lot of brackets last year by upsetting Michigan State as a 15-seed last year, and return almost everyone from that team. Junior Giddy Potts (15.8 ppg, 5.5 rpg) is a star, but their best player may be Arkansas transfer JaCorey Williams, who is averaging 17.3 ppg and 7.3 rpg. They are talented, proven (No. 35 RPI) and experienced.
Minnesota is a quality team that is good in a lot of areas, but they don't have anything they can hang their hat on. They're also one of the most inefficient offensive teams in the tournament field, ranking 81st in adjusted offense by KenPom.com. That, and their tournament inexperience, has them ripe for the picking for an upset.
(12) Nevada Wolf Pack over (5) Iowa State Cyclones
Nevada is a quality mid-major team and are more than capable of pulling off this upset. They're an excellent offensive team with size and versatile wings, and have four players who average over 14 points per game. Unfortunately for them, they really struggle on the defensive end (101 in adjusted defense according to KenPom.com), and Iowa State is one of the elite offenses in the country.
Cyclones point guard Monte Morris has a long NBA career ahead of him with his playmaking skills, three-point shooting and ability to take care of the ball. Naz Mitrou-Long and Matt Thomas are two lethal three-point shooters, and Deonte Burton is a matchup nightmare at the four position.
The Cyclones are also red hot coming off their Big 12 Tournament title, and I think that momentum carries over - but Nevada has the talent to pull a stunner, as unlikely as I think it is.
(12) Princeton Tigers over (5) Notre Dame Fighting Irish
I'm going to stop short of saying this upset has no chance of happening, but I don't think this upset is a realistic possibility. Princeton is good, especially defensively, and they are not a team to be taken lightly. However, they play small ball (as most mid-majors do), and Notre Dame plays small ball better than anyone else in the country. The Irish have also been as consistent in March as anyone in recent years, going to two straight Elite 8's. There's always the possibility that Princeton gets hot and Notre Dame goes ice cold, but this is definitely the least likely of the 5-12 upsets.
Back to the NCAA Newsfeed
Related Topics: NCAA Basketball, NCAA Tournament, NCAA March Madness, March Madness, 2017 NCAA Tournament