The first round of the NCAA Tournament is officially in the books, and there were not a lot of upsets. Only five double digit seeds pulled off upsets, and three of them (Middle Tennessee, Rhode Island, Wichita State) were mid-major schools. Of course, none of those games actually felt like upsets since all three of those teams were favored in their respective games.
That means that the second round will be full of matchups between powerhouse teams, actually providing fans with higher quality basketball - and Saturday's slate of games is filled with plenty of marquee contests. Here are previews for all eight of Saturday's games and predictions for who will advance to the Sweet 16:
(4) West Virginia Mountaineers vs. (5) Notre Dame Fighting Irish - 12:10 pm ET, CBS
West Virginia's gameplan relies on their press and on forcing turnovers, which they do better than anyone else in the country. However, that advantage can be neutralized against a team with multiple ball handlers that takes care of the ball. Notre Dame fits that to a tee, as their small ball lineup keeps four guards on the court at all times - and they lead the country in fewest turnovers per game. Expect the Irish to handle the press with ease, and with WVU's struggles to score in the half court, the Irish should win this somewhat comfortably.
Prediction: Notre Dame
(1) Villanova Wildcats vs. (8) Wisconsin Badgers - 2:40 pm ET, CBS
It took Villanova 20 minutes to wake up and put away Mount St. Mary's in their opening matchup, and now they get the toughest test of any one-seed against Wisconsin. Both teams have a tremendous amount of tournament experience and are excellent on the defense end. The difference will come down to offensive execution. 
Wisconsin will have a big size advantage in Ethan Happ, but they have one of the least efficient offenses among teams left in the tournament, according to KenPom.com. On the flip side, Villanova has the second most efficient offense in the country. Barring an explosion from Happ (the Badgers will try to feed him as much as possible), the Wildcats will win a close game.
Prediction: Villanova
(1) Gonzaga Bulldogs vs. (8) Northwestern Wildcats - 5:15 pm ET, CBS
Northwestern is an excellent story - but stories don't win basketball games. Bryant McIntosh & Co. play excellent defense, but simply don't have the overall talent level to match Gonzaga. The Zags are another team that really struggled in their opener, but Northwestern doesn't have anyone who can adequately defend point guard Nigel Williams-Goss or center Przemek Karnowski. Those two will be the difference in a comfortable Gonzaga win.
Prediction: Gonzaga
(3) Florida State Seminoles vs. (11) Xavier Musketeers - 6:10 pm ET, TNT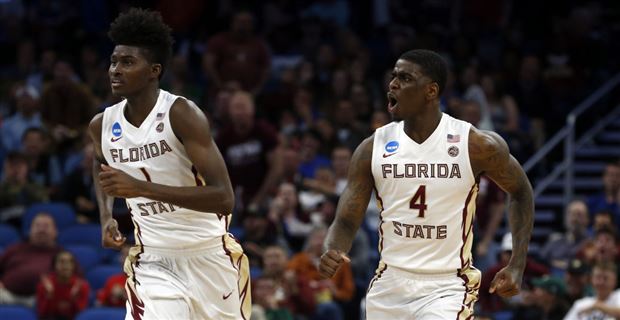 Florida State is as inconsistent as any team in the country. When they are locked in and actually try, particularly defensively, they can beat anyone. However, they only seem to be able to do that for four or five minutes at a time. That should be enough in this game. Xavier has been limited after losing star point guard Edmond Sumner to a torn ACL a few months ago, and they simply don't have the size or the depth to match up with the Seminoles.
Prediction: Florida State
(4) Butler Bulldogs vs. (12) Middle Tennessee Blue Raiders - 7:10 pm ET, TBS
The "Cinderella" run continues for Middle Tennessee, and I put Cinderella in quotes because this team is really, really good. Giddy Potts, JaCorey Williams and Reggie Upshaw can play for anyone. They allow the Blue Raiders to play small ball, which is how Butler likes to play (even though it's not really "small" ball, their bigs just like to play on the perimeter). And, surprisingly, Middle Tennessee actually plays that style better than Butler does. This one will be close, yet the experience of Middle Tennessee will show itself in late game situations.
Prediction: Middle Tennessee
(2) Arizona Wildcats vs. (7) Saint Mary's Gaels - 7:45 pm ET, CBS
I've expressed my love for this Arizona team before. They have everything you could possibly want in a team - size, length, shooting, athleticism, defensive prowess and star power (Allonzo Trier, Lauri Markkanen). I was also down on Saint Mary's all year, but they had one of the most impressive wins of the first round against VCU. They play solid team defense and their offensive scheme gets them open shots.
However, Arizona is well schooled enough defensively to the point where Saint Mary's won't get the open looks they're used to. And on the other end of the court, the Gaels don't have the athleticism or ability to keep Arizona out of the paint. 
Prediction: Arizona
(4) Florida Gators vs. (5) Virginia Cavaliers - 8:40 pm ET, TNT
I'm picking Virginia for one reason - defense. It's well documented how dominant they are on that side of the floor, and the only thing that has proven to beat them consistently is their opponent having that one star who can create shots for themselves (i.e. Duke's Jayson Tatum, FSU's Dwayne Bacon, UNC's Justin Jackson, etc.). Florida doesn't have any of those game-changing players, and with Kyle Guy and Ty Jerome in the starting lineup, UVA can score just enough to get by.
Prediction: Virginia
(4) Purdue Boilermakers vs. (5) Iowa State Cyclones - 9:40 pm ET, TBS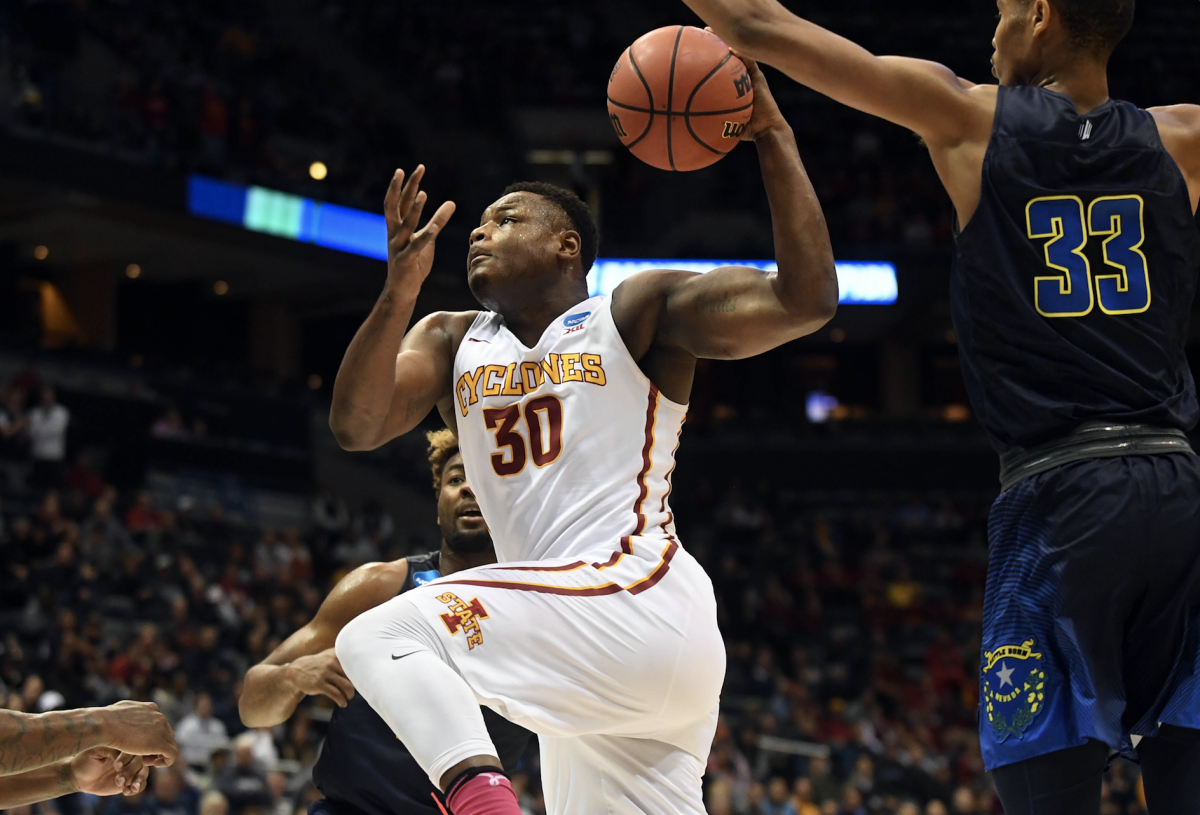 Iowa State has no one who can guard Caleb Swanigan or Isaac Haas down low, but Purdue's narrow win over Vermont clearly demonstrated how their guards struggle to defend the perimeter. That is where Iowa State is the strongest, and given the Cyclones' hot streak (won 10 of their last 11 games), I expect them to win a close game.
The biggest factor in the game will be Deonte Burton, who at 6-foot-5, is Iowa State's version of Draymond Green. He can defend Purdue's power forwards, but they absolutely do not have the athleticism to defend him on the perimeter. Expect Burton to have a big game.
Prediction: Iowa State
Back to the NCAA Newsfeed
Related Topics: NCAA Basketball, NCAA Tournament, NCAA March Madness, March Madness, 2017 NCAA Tournament