Selection Sunday is one week away and several teams around the country know that they are playing for their NCAA Tournament lives as they find themselves on the bubble. These next eight teams could have their seasons go either way - unless they win their conference tournament and earn an automatic bid, of course. Penn State is also right in the mix but is just outside the First Four Out (though a win today over Purdue would put them in). Right now, here are the last four teams in and the first four teams out of the tournament:
LAST FOUR IN
Alabama Crimson Tide (17-13, 8-9 in SEC)
Alabama is on the bubble because of their downtrodden record, but I think they're in the NCAA Tournament no matter what. Why? Quadrant 1 wins. The Crimson Tide currently have six of them, which is more than any other bubble team by a considerable margin. The selection committee showed us during the Top 16 Early Release that they value Q1 wins more than anything else when picking between teams with similar resumes, which bodes well for Alabama.
Louisville Cardinals (19-11, 9-8 in ACC)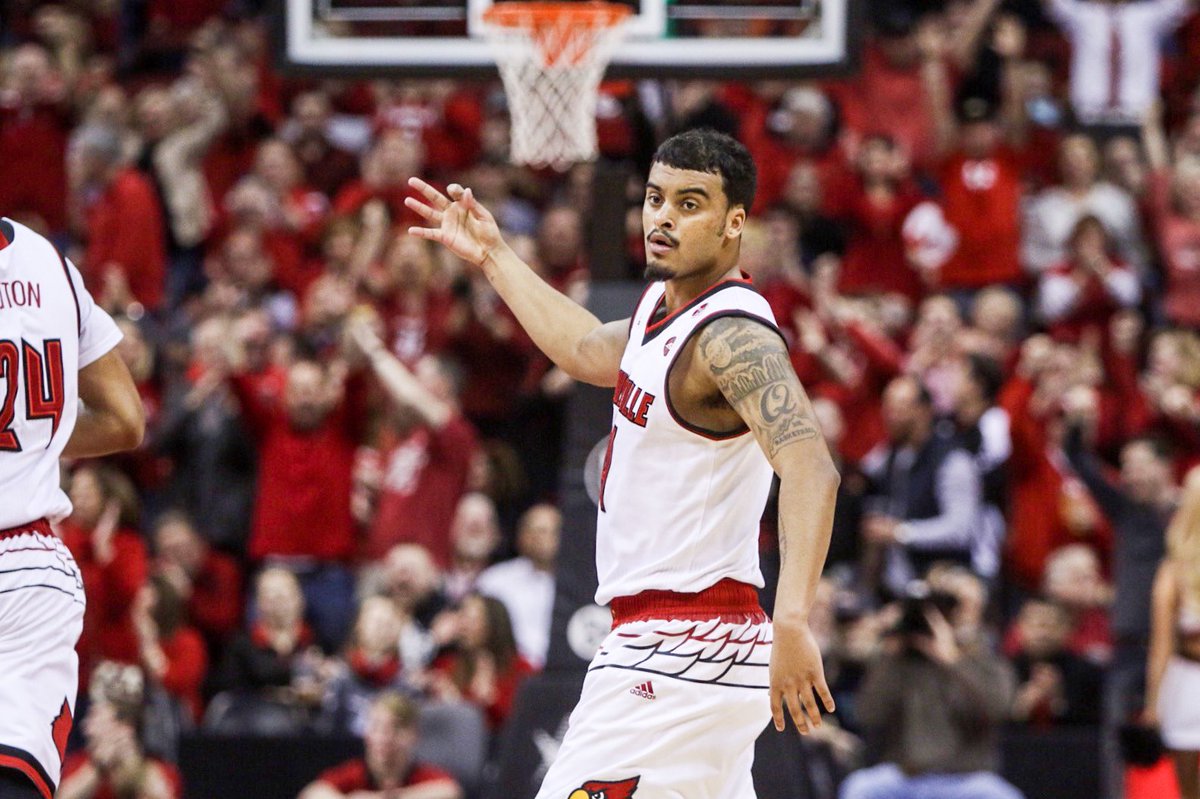 Louisville had a chance to clinch their tournament berth on Thursday against Virginia but blew a double-digit lead in the final minutes in an epic collapse to keep them on the bubble. The Cardinals are also likely in no matter what, though they can secure their place with another win. They'll face NC State in Raleigh on Saturday, which would put them in, but if they lose, they'd need to pick up at least one win in the ACC Tournament to feel confident heading into Selection Sunday.
Texas Longhorns (17-13, 7-10 in Big 12)
Like Alabama, Texas is another team that falls on the bubble because of their lackluster record. However, their five Quadrant 1 wins put them on the right side of the bubble and 10 of those 13 losses have come against Q1 teams, showing the overall strength of that record. 
How do they get in? Beat West Virginia this weekend or pick up at least one win in the NCAA Tournament. Why should they be concerned? Mo Bamba is dealing with a toe injury, Eric Davis continues to be held out due to the FBI investigation, and they're only .500 without Andrew Jones, who left the team after being diagnosed with leukemia.
UCLA Bruins (19-10, 10-7 in Pac-12)
UCLA does not have a great resume with only two Quadrant 1 wins and did not help themselves with losses to Utah and Colorado in their last two games. That said, they're my final team in the field because of the strength of those Q1 wins - they beat Kentucky on a neutral court and won at Arizona. They also beat USC, another bubble team, in their first matchup of the season. The Bruins will face the Trojans late Saturday night in a game that will determine which of those two teams will be on the right side of the bubble going into the NCAA Tournament.
FIRST FOUR OUT
USC Trojans (21-9, 12-5 in Pac-12)
You can see why tonight's game is huge for both UCLA and USC. They've handled their business this season, beating the teams they should beat - but they haven't defeated anyone of note. USC's best RPI wins have come over Middle Tennessee and New Mexico State in the Diamond Head Classic way back in December. Given what we know about the committee and their emphasis on Quadrant 1 wins, I don't think the Trojans will be rewarded for their lack of bad losses. That's why they need to win tonight or make a run in the Pac-12 Tournament.
Washington Huskies (20-10, 10-17 in Pac-12)
Another Pac-12 team on the bubble is Washington, who presents a more interesting case. They have wins over Kansas (in Kansas City), USC, Arizona, and Arizona State, yet also have losses to Stanford (twice), Utah (twice), and Oregon State. The Huskies will close the regular season against Oregon on Saturday in a game that won't move the needle either way, which is why they need to pick up at least one Quadrant 1 win in the Pac-12 Tournament.
Syracuse Orange (18-12, 7-10 in ACC)
Another year and Syracuse finds themselves in the familiar position of being right on the bubble. Their only quality wins have come over Virginia Tech and Miami, while they have several bad losses to Wake Forest, Georgia Tech, and Boston College. The Orange also not playing well right now, losing four of their last five games.
So, how can Syracuse turn things around? They need to beat Clemson in the Carrier Dome on Saturday and, if they do that, winning one game in the ACC Tournament could be enough. However, if they lose to Clemson, they need to make a run to the ACC Tournament title game.
Nebraska Cornhuskers (22-10, 13-6 in Big Ten)
Nebraska is on this list but there's nowhere they can go but down. Their season is done after losing to Michigan in the Big Ten Tournament quarterfinals and their resume is lacking, to say the least. They're only 1-6 against RPI top 50 teams and that lack of success against top quality competition is why they have no chance to make the NCAA Tournament. The Huskers really suffered from a very down year in the Big Ten.
Back to the NCAA Newsfeed
Related Topics: NCAA Basketball, College Basketball Bubble Teams, NCAA Tournament Bubble, March Madness, 2018 NCAA Tournament