Several teams are fighting for their NCAA Tournament lives during the last week of the college basketball regular season, finding themselves squarely on the bubble and searching for big wins ahead of conference tournaments. Though their postseason hopes lie in the hands of the selection committee, some bubble teams should be feeling more confident about their chances than others. Here are three current teams on the bubble that will make the NCAA Tournament, along with three others that won't be so lucky.
3 Teams In
Alabama Crimson Tide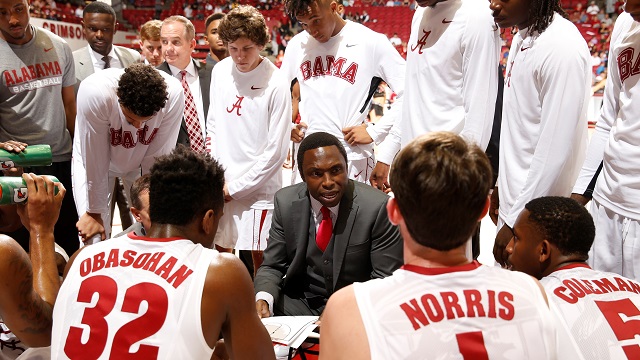 The Tide are playing excellent basketball down the stretch under first-year head coach Avery Johnson, winning five of their last seven games to put themselves on the bubble. They rank No. 42 in the RPI with a 17-11 record thanks to a home win over Texas A&M and road victories over Florida and LSU in the last tthree weeks, giving them three huge resume-boosting wins. They should close strong with games against Arkansas and Georgia, and as long as Alabama avoids any bad losses down the stretch, they should get in comfortably (though another big win in the SEC Tournament wouldn't hurt).
Another SEC team on the bubble, the Commodores bascially locked up a bid by knocking off Kentucky at home this weekend. Now at 18-11, they've fully rebounded from a disastrous run in December and at the start of January, adding two wins over Florida and one over Texas A&M over the last month to go along with their win over UK. Vandy closes with games against Tennessee and at Texas A&M, needing just a split in those games with one win in the SEC Tournament to clinch a spot in the big dance. Syracuse's hot start to the season was drastially cooled once they hit confenence play, but they've managed to do enough to put up a 19-10 overall record this season. They do have conference wins over Duke (on the road) and Notre Dame, but also have a terrible loss to St. John's on their resume. However, that's their only bad loss of the season, and as long as they avoid another one, the Orange should be fine.
3 Teams Out
Gonzaga Bulldogs
Gonzaga is still the favorite to win the West Coast Conference Tournament to earn an automatic berth into the big dance, but unlike years past, they won't get in if they don't win it. The Bulldogs' biggest non-conference victory came against UConn, another bubble team, and also suffered two bad losses to St. Mary's. At 23-7, the Zags don't have anything impressive they can put on their resume, which could cause them to miss the tournament for the first time in 18 seasons.
Talk about a team that has completely imploded down the stretch. LSU's poor start to the season was blamed on them playing without two starters, but they've failed to hold onto any momentum throughout the course of the season. They've lost four of their last six games, including awful, awful losses to Tennessee and Arkansas, putting them firmly out of the tournament. Now, it looks like their only chance is to win the SEC Tournament.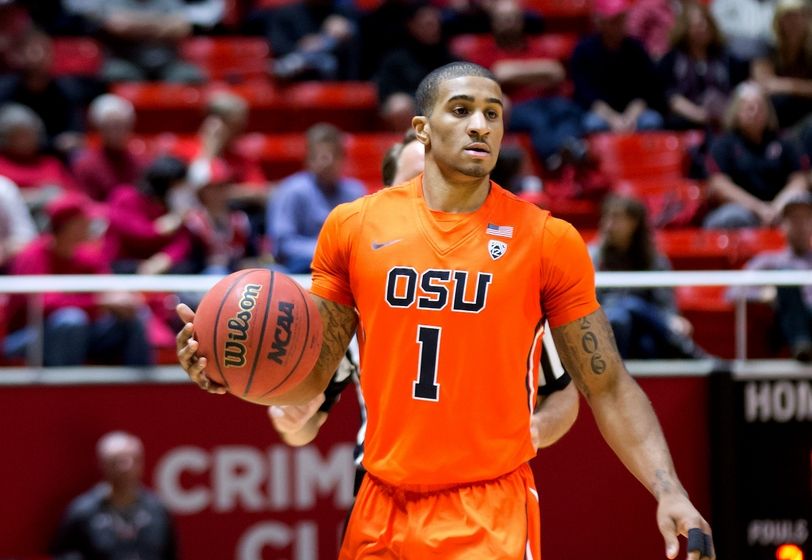 Oregon State was a trendy pick to be a tournament team out of the Pac-12 behind the play of Gary Payton II, but they simply aren't a NCAA Tournament team. At 16-10, the Beavers have a losing record in conference play (7-8) and do not have a notable win from their non-conference schedule. They still find themselves firmly on the bubble thanks to wins over USC, Oregon, and Utah, but that simply won't be enough to outweigh the negatives on their resume.
Back to the NCAA Newsfeed
Related Topics: ACC Basketball, College Basketball, Alabama Crimson Tide Basketball, College Basketball Bubble Teams, Gonzaga Bulldogs Basketball, West Coast Conference Basketball, Oregon State Beavers Basketball, Vanderbilt Commodores Basketball, NCAA Basketball, NCAA Tournament, Pac-12 Basketball, LSU Tigers Basketball, Syracuse Orange Basketball, SEC Basketball