The Nebraska Cornhuskers ended the #7 Michigan State Spartans' undefeated season with a heart-stopping 39-38 comeback win in Lincoln on Saturday, riding the wave of a last-second 90-yard TD drive captained by QB Tommy Armstrong to victory.
It was such an improbable win that someone on Michigan Wolverines TE Jake Butt's Twitter account decided to make a...umm, spiritual connection between MSU's loss and the Spartans' miracle blocked punt, scoop and score which shocked the Wolverines in Ann Arbor.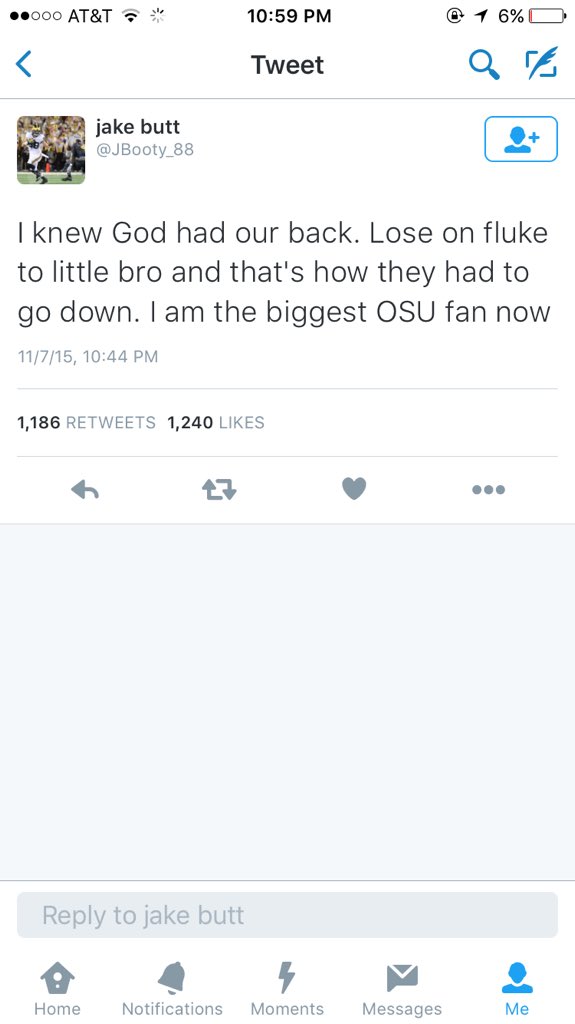 Butt would later delete the tweet and issue an apology, claiming his brother hacked his Twitter and sent out the "immature tweet."
I apologize for that immature tweet. I tweeted it off @JBooty_88 phone give me crap not him

— Z. Butt (@Z_Butt87) November 8, 2015
Perhaps it wasn't divine intervention after all...
Back to the NCAA Newsfeed
Related Topics: Jake Butt, Tommy Armstrong