Selection Sunday is just days away and several teams around the country know that they are playing for their NCAA Tournament lives in their conference tournaments as they find themselves on the bubble. Seven teams - Murray State, Radford, Loyola-Chicago, Lipscomb, Michigan, Iona, and UNC-Greensboro - have already clinched automatic bids, but these next eight teams could have their seasons go either way. 
One bubble team that has been the point of much discussion this week that you won't see on this list is Notre Dame, who many are talking about due to the return of preseason first-team All-American Bonzie Colson. He missed a majority of the season due to a broken foot and makes the Irish a much more dangerous team, but at 19-13 and now 9-10 in ACC play following a narrow win over Pitt, they don't have a resume that points to inclusion at this time. I think they'll have to beat Virginia Tech on Wednesday and then Duke on Thursday to feel good about their at-large chances.
Right now, here are the last four teams in and the first four teams out of the tournament:
LAST FOUR IN
Texas Longhorns (18-13, 8-10 in Big 12)
Despite their lackluster record, the Longhorns find themselves on the right side of the bubble due to their six Quadrant 1 wins. 10 of their 13 losses have come against Q1 teams, showing the overall strength of that record. I think Texas sealed their bid with a win over West Virginia this past weekend without Mo Bamba, but picking up a win in the Big 12 Tournament would certainly seal their fate.
UCLA Bruins (20-10, 11-7 in Pac-12)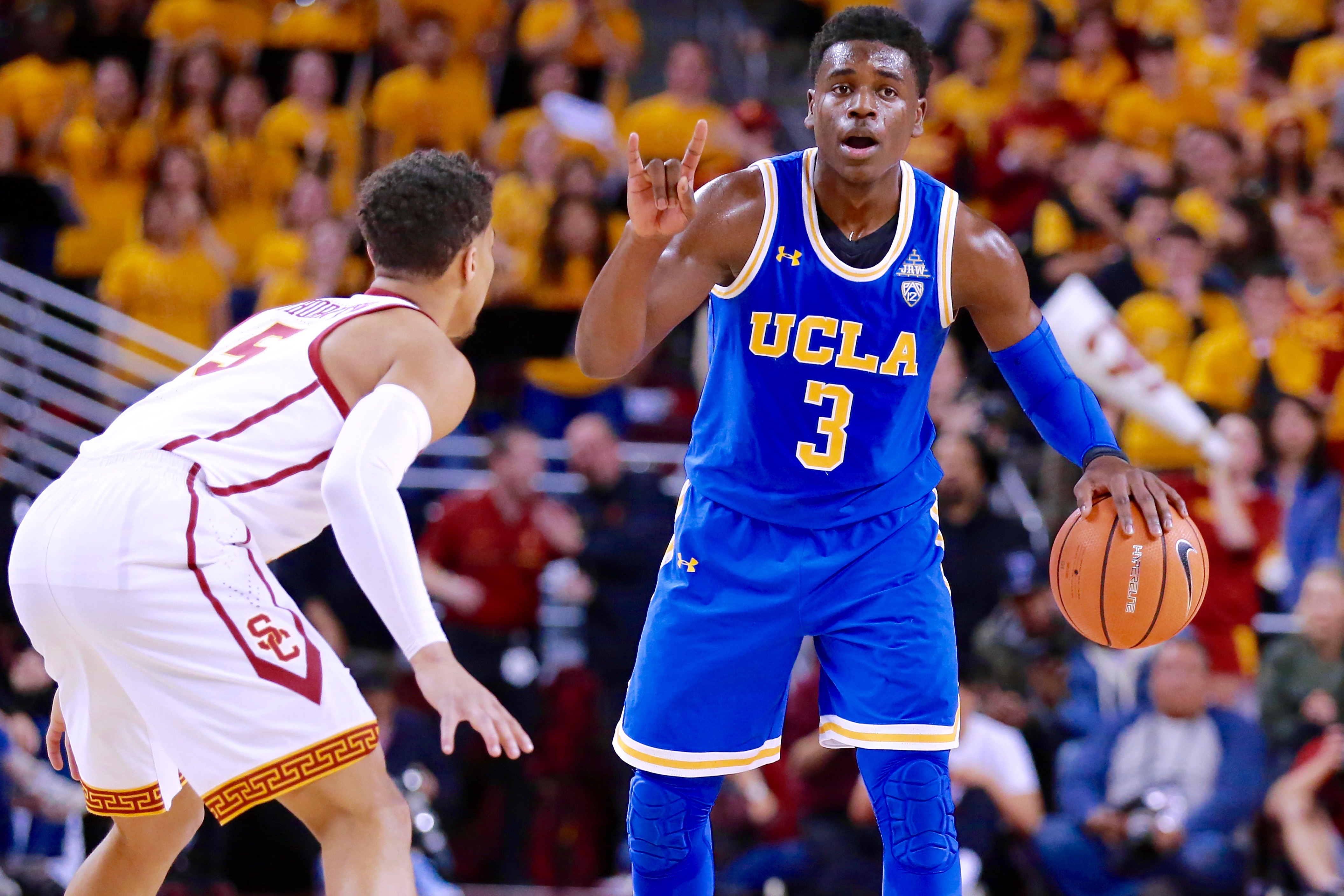 UCLA does not have a great resume with only three Quadrant 1 wins and did not help themselves with losses to Utah and Colorado down the stretch, but they're currently in the field because of the strength of those Q1 wins - they beat Kentucky on a neutral court and won at Arizona. They also swept USC, another bubble team, which will give them a major edge on Sunday.
Alabama Crimson Tide (17-14, 8-10 in SEC)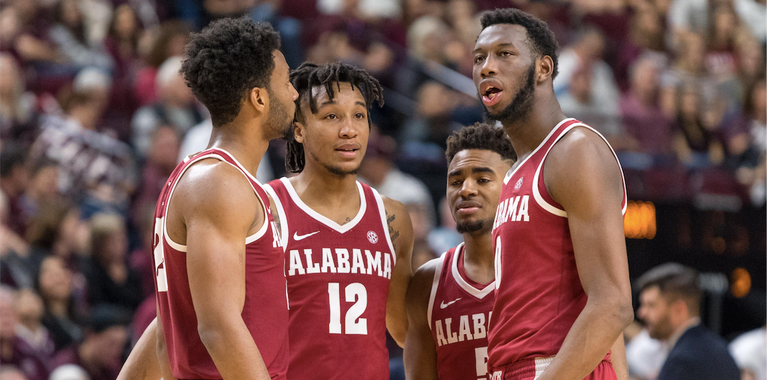 Alabama's record certainly doesn't make them look like a tournament team, but I think they're in the NCAA Tournament no matter what. Why? Quadrant 1 wins. The Crimson Tide currently have six of them, which is more than any other bubble team outside of Texas by a considerable margin. The selection committee showed us during the Top 16 Early Release that they value Q1 wins more than anything else when picking between teams with similar resumes, which bodes well for Alabama.
Saint Mary's Gaels (26-5, 16-3 in WCC)
Saint Mary's resume is everything Alabama's isn't - in both positive and negative ways. With their record and program prestige, you'd think that the Gaels were a lock for the tournament. However, they only have three Quadrant 1 & 2 wins combined and a quartet of bad losses (Georgia, BYU, San Francisco, Washington State). I think they're currently in because of the sheer amount of wins they have, but if there's a bid-stealer or two, the Gaels will be out.
NEXT READ: College Hoops Power Rankings: Michigan Makes Strong Statement During Championship Week
FIRST FOUR OUT
Louisville Cardinals (19-12, 9-9 in ACC)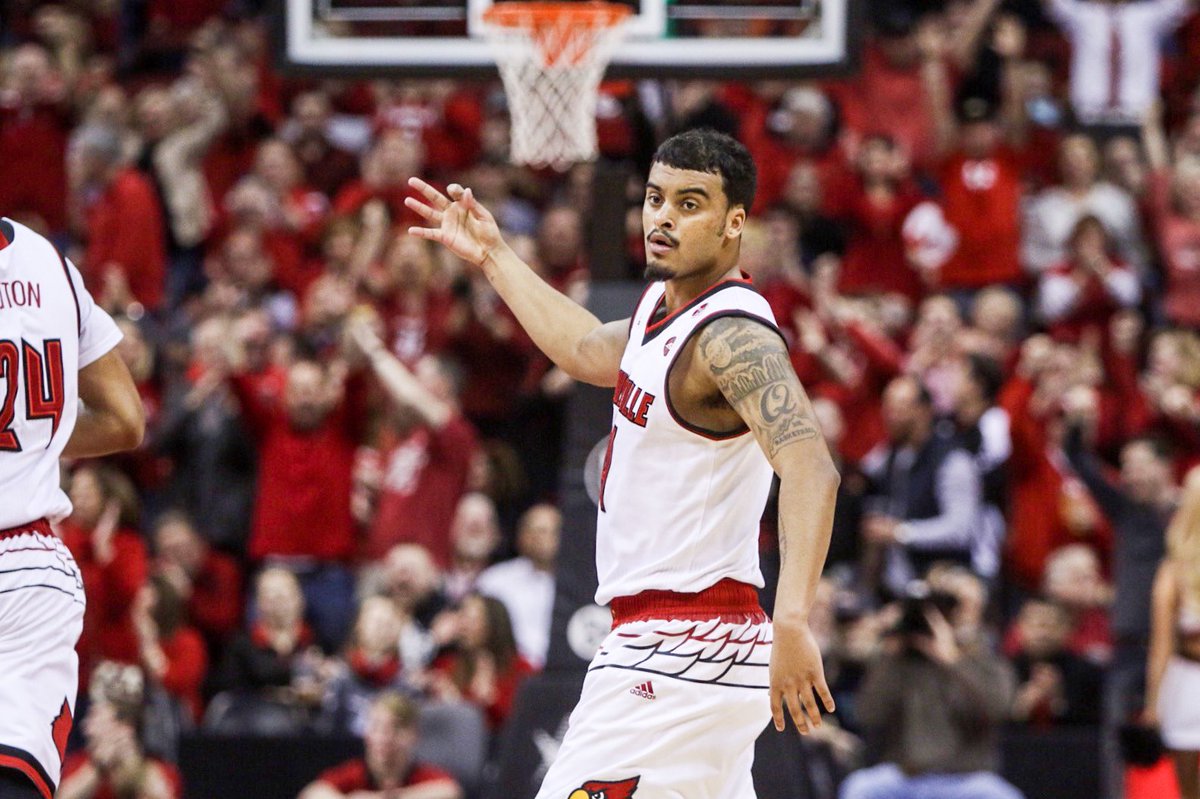 Louisville had a chance to clinch their tournament berth last Thursday against Virginia but blew a double-digit lead in the final minutes in an epic collapse to keep them on the bubble. Following a loss at NC State on Saturday, they're only 3-7 in their last 10 games. They need to beat Florida State in their ACC Tournament opener to have a real shot at getting in. They would then face UVA again, where a win would lock up a berth.
USC Trojans (21-10, 12-6 in Pac-12)
USC has handled their business this season, beating the teams they should beat - but they haven't defeated anyone of note. USC's best RPI wins have come over Middle Tennessee and New Mexico State in the Diamond Head Classic way back in December. Given what we know about the committee and their emphasis on Quadrant 1 wins, I don't think the Trojans will be rewarded for their lack of bad losses. That's why they need to win a few games in the Pac-12 Tournament.
Syracuse Orange (19-12, 8-10 in ACC)
Another year and Syracuse finds themselves in the familiar position of being right on the bubble. Their only quality wins have come over Virginia Tech and Miami, while they have several bad losses to Wake Forest, Georgia Tech, and Boston College. The Orange also not playing well right now, losing four of their last six games.
Beating Clemson in the Carrier Dome on Saturday helped, but they need to beat Wake on Tuesday night and then North Carolina on Wednesday to seal a bid.
Marquette Golden Eagles (18-12, 9-9 in Big East)
Marquette does have four Quadrant 1 wins, but with a non-conference strength of schedule of 151 and two terrible losses (home vs. Georgia, at DePaul), they find themselves on the outside looking in right now. To make matters worse, they have a tough road ahead of them to get in. They'll need to beat the Blue Demons on Wednesday and then #2 Villanova on Thursday.
Catch up on nightly college basketball scores in the best sports app available - the Chat Sports App!
Back to the NCAA Newsfeed
Related Topics: NCAA Basketball, College Basketball Bubble Teams, NCAA Tournament Bubble, March Madness, 2018 NCAA Tournament