Selection Sunday is exactly one week away, and a few teams around the country have already clinched automatic bids. Jacksonville State (Ohio Valley), Winthrop (Big South), Wichita State (Missouri Valley) and Florida Gulf Coast (Atlantic Sun) know they will be playing in the NCAA Tournament, but several other teams around the country aren't as certain, finding themselves on the bubble. These next eight teams find themselves right on that bubble line. With only conference tournaments remaining, here are the last four teams in and the first four teams out of the tournament:
LAST 4 IN
USC Trojans (23-8, 10-8)
Despite their good record, USC finds themselves on the bubble because of a lack of good wins. SMU and UCLA are the only teams they have beaten that rank in the top 63 in the RPI, and a weak schedule (No. 77 strength of schedule) largely disvalues the other wins they have. That said, with just one bad loss (RPI 101+) at Arizona State and their number of wins, the Trojans should be fine. They can ensure their bid by beating UCLA again in the Pac-12 Tournament.
Vanderbilt Commodores (17-14, 10-8)
No at-large team has ever made the NCAA Tournament with 15 losses, yet that is exactly what Vanderbilt is trying to do (assuming they don't win the SEC Tournament). The Commodores were 9-11 after losing to Arkansas on Jan. 24, but closed the regular season winning eight of their last 11 games.
Vanderbilt has a few things going in their favor - they have the nation's No. 3 strength of schedule, have five wins over teams ranked in the RPI top 30 and have just one bad loss (at Missouri). In a weak bubble year, that should be enough to get them in. However, they can ensure their spot by beating Florida (for the third time) in the SEC Tournament. 
Wake Forest Demon Deacons (18-12, 9-9)
Wake Forest is another example of a team that finds themselves on the bubble despite a mediocre record because of their lack of bad losses. In fact, Wake doesn't have a single bad loss on their resume. The problem is that they are only 3-9 against the RPI top 50 and 8-12 against the RPI top 100. That means they haven't proven they can consistently beat NCAA Tournament-caliber teams. 
As of right now, the Demon Deacons are on the right side of the bubble following back-to-back wins over Louisville and Virginia Tech, but that could change if teams below them perform well in conference tournaments. Wins over Boston College and then Virginia Tech again will go a long way in securing a bid for them, but beating Florida State and making it to the ACC semifinals would clinch it for them.
Kansas State Wildcats (19-12, 8-10)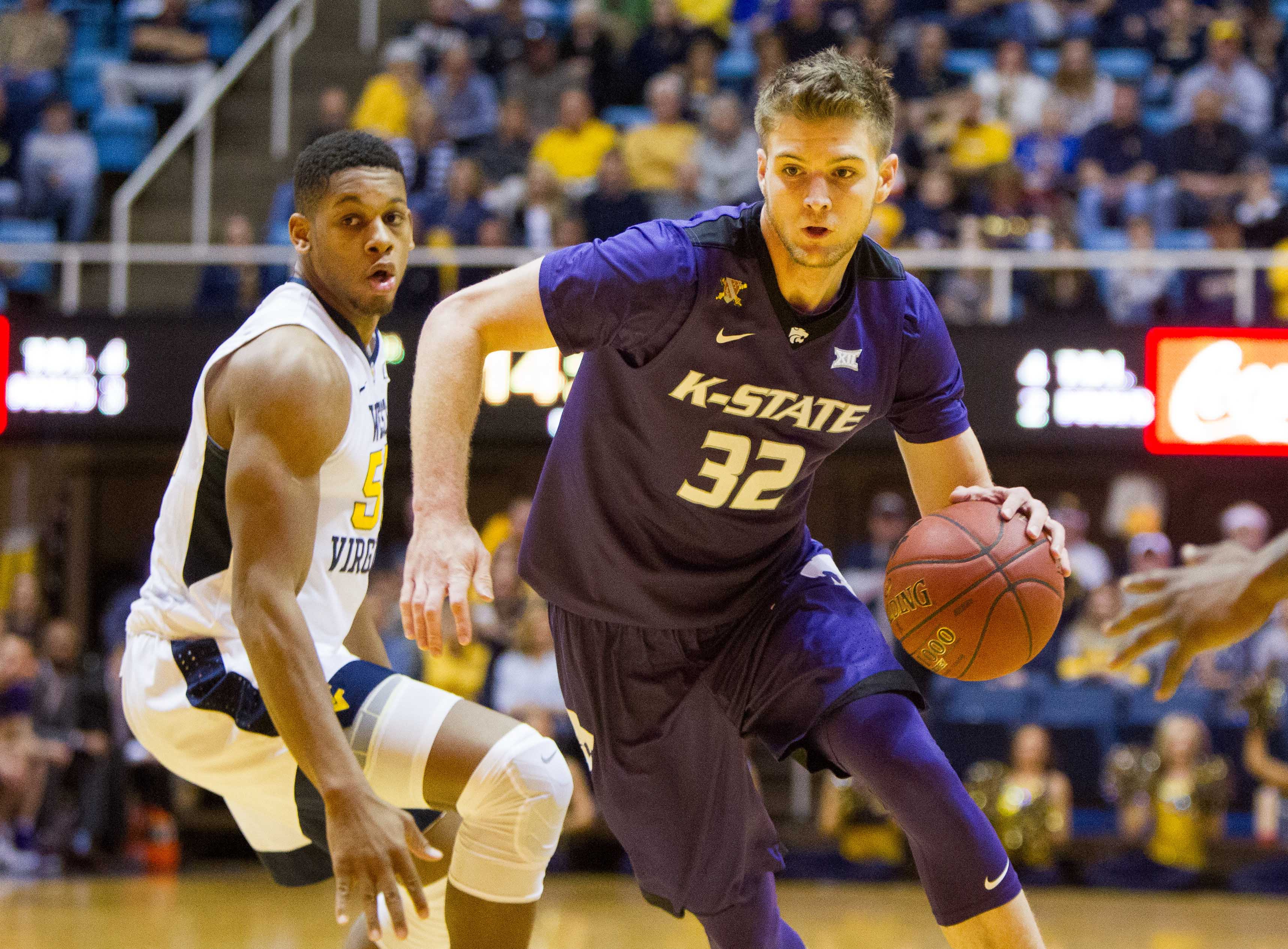 The final team in the tournament field as of now, K-State has a lot of work to do to secure a bid. With a 3-8 mark against RPI top 50 teams (no such wins since Feb. 4) and two bad losses, their resume is very weak. However, five of those losses came by five points or less, so the committee may feel inclined to give the Wildcats the benefit of the doubt - if they can beat Baylor for the second time this season in the Big 12 Tournament.
That win will go a long way for them, but it won't secure a bid. Kansas State can only feel safe if they beat both Baylor and then West Virginia.
FIRST FOUR OUT
Xavier Musketeers (19-12, 9-9)
It's been a rough year for Xavier. The preseason favorite to challenge Villanova for the Big East title, the Musketeers got off to a rocky start, appeared to find their stride, then senior guard Myles Davis left the team and star guard Edmond Sumner tore his ACL in the span of a week and a half at the end of January. That led to a terrible six-game losing streak which featured losses to Providence, Seton Hall and Marquette (twice), all of whom are also on the bubble. Because they haven't proven they can win without Sumner, I don't think the Musketeers get in the tournament without beating DePaul and then Butler at Madison Square Garden.
Iowa Hawkeyes (18-13, 10-8)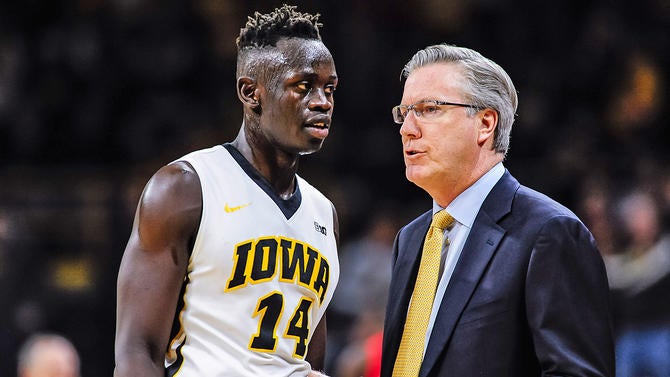 As the top teams in the Big Ten have faltered down the stretch, Iowa has suddenly become red hot. They were 14-13 just two weeks ago, but are currently on a four-game winning streak (including road wins over Maryland and Wisconsin) to put themselves back in the bubble conversation. The committee also has to take into consideration the fact that some of their losses came when star guard Peter Jok was hurt.
Going 5-8 against the RPI top 50 is a big plus for them, yet two bad losses - including one to Omaha - balances that out. Iowa likely needs at least two wins in the Big Ten Tournament to earn their bid.
Illinois Fighting Illini (18-13, 8-10)
Another Big Ten team on the bubble, Illinois was feeling really good about their chances - then lost to an absolutely terrible Rutgers team on Saturday. With a strong SOS (No. 19) and 5-8 mark against RPI top 50 teams, they have a chance. They need two wins in the conference tournament, which would include a victory over Purdue, to put themselves back on the right side of the conversation.
Rhode Island Rams (21-9, 13-5)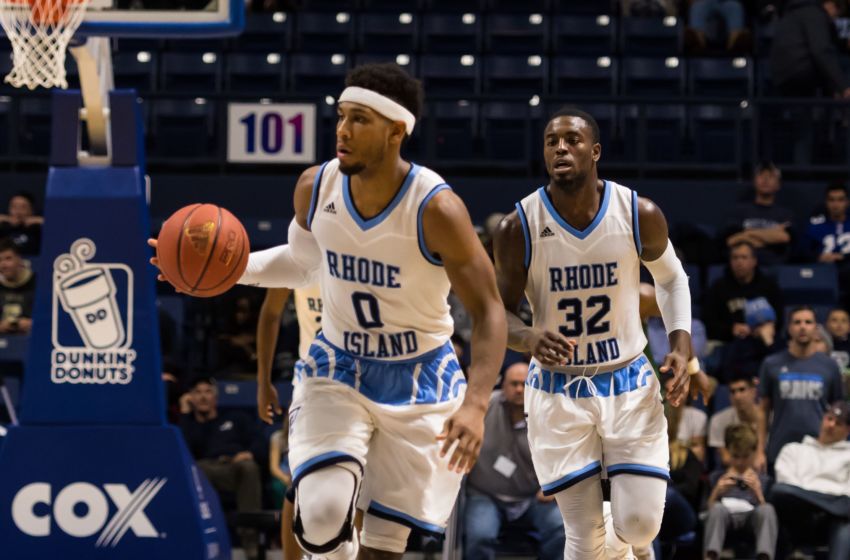 Rhode Island started the season ranked and were the favorite mid-major program to make a long run in the NCAA Tournament. Now, they're likely going to have to win the Atlantic 10 Tournament just to get there. They have just as many quality wins (two) as bad losses, one of which came at home to RPI No. 211 Fordham. They simply haven't done enough to prove they can consistently beat the quality teams they'll face in the NCAA Tournament. And, without the chance to get a marquee win in the early rounds of the A-10 tourney, they will have to claim the conference's automatic bid to go dancing.
Back to the NCAA Newsfeed
Related Topics: Wake Forest Demon Deacons Basketball, Xavier Musketeers Basketball, Big East Basketball, USC Trojans Basketball, SEC Basketball, NCAA Tournament Bubble, ACC Basketball, Vanderbilt Commodores Basketball, NCAA Basketball, NCAA Tournament, Illinois Fighting Illini Basketball, Kansas State Wildcats Basketball, Big Ten Basketball, Iowa Hawkeyes Football, 2017 NCAA Tournament, Pac-12 Basketball, Big 12 Basketball