Week 11 of the college football season is in the books, and with it comes a seismic shift in our Lee's List: Heisman Power Rankings. LSU RB Leonard Fournette dominated our rankings for the better part of the season, but he's fallen off the pace in a major way the past two weeks. Who's taken his spot? How far has he fallen? Here's our list of the top ten Heisman candidates following Saturday's action.
Just to let you know, Washington State is now 7-3 and really, REALLY good. Falk led the upstart Cougars to a mind-blowing comeback upset of #19 UCLA in Southern California, hitting Gabe Marks on an improbable 21-yard TD completion with three seconds left to secure a 31-27 win. Falk went 38 of 53 for 331 yards, two touchdowns and an interception. He's already eclipsed the 4,000-yard mark on the season, with 35 total TDs to just eight picks.
McCaffrey falls to the edge of our countdown due to no fault of his own. McCaffrey eclipsed 250 all-purpose yards yet again on Saturday, but the Heisman committee weighs wins & losses heavier than they let on -- making Stanford's heartbreaking, College Football Playoff dream-shattering 38-36 loss to Oregon a potential final nail in McCaffrey's Heisman coffin.
Cook broke Florida State's single-season rushing record of 1,242 yards on Saturday, held by former Tampa Bay Buccaneers star Warrick Dunn. The crazy thing is that Dunn broke the 20-year-old mark in just nine games, upping his total to 1,369 yards with a 22-carry, 138-yard performance against NC State. 2,000 yards isn't out of reach.
Poor Boykin. Two weeks ago, we were on the verge of placing him #1 on our rankings as the unquestioned best QB in the nation. A shaky loss to Oklahoma State last week slowed that momentum, and a first-half ankle injury against Kansas may have stopped it for good. He's still a fantastic talent, but it'll take a gargantuan closing effort to take home the hardware now.
We can't even do 15 push-ups in a row, so we're dumbfounded by Zeke's streak of fifteen games with 100 rushing yards or more. Mr. Consistency continues to stake his claim as a legit trophy threat, adding 181 yards and two touchdowns to his 2015 ledger on Saturday against a normally stout Illinois run defense.
5. RB Leonard Fournette -- LSU Tigers
Fournette has amassed just 122 yards over LSU's two-game losing streak. To put this drought into perspective, consider that Fournette hadn't fallen below 150 yards in a single game the seven games prior. Outshined by SEC rival RBs in two straight games (Derrick Henry, Alex Collins), the sophomore halfback will now have to claw his way back to his former perch.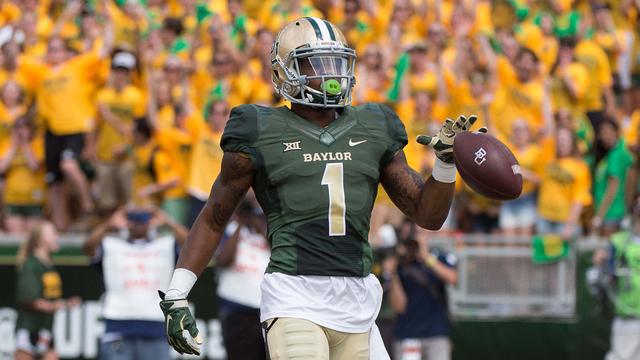 Let's hope there isn't a Lee's List curse. One week after we anointed him the new face of the Heisman race, Coleman was outdone by Oklahoma WR Sterling Shepard in the #12 Sooners' 44-34 prime-time win at #6 Baylor. Coleman caught just three balls for 51 yards, looking nothing like the game-breaker he's been all year long. He's far from out of the race, but his star has fallen.
Speaking of Oklahoma, Baker Mayfield is now the king of Norman. Mayfield handed Baylor their first-ever loss at McLane Stadium, putting on a fireworks display of his usual breakneck scrambles and pinpoint passes. Passing for 270, rushing for 100 (excluding sacks), and tallying four total TDs, Mayfield is the heart of a Sooners offense on the rise.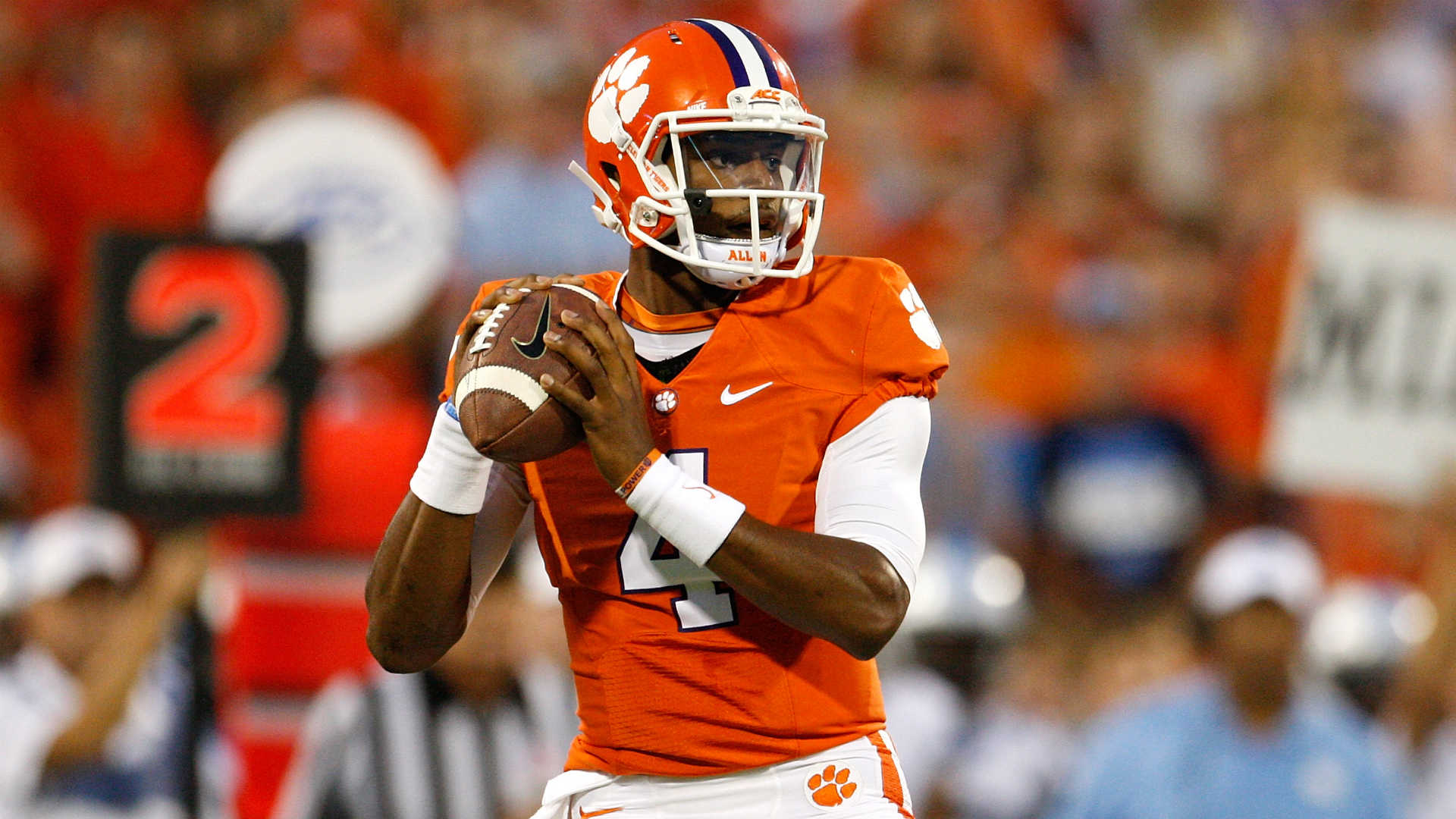 Deshaun Watson's time is now. He's completed over 70% of his passes three of the past four weeks, efficiently leading #1 Clemson's offense to win after win. His latest gem came in foiling a game Syracuse squad's upset bid on Saturday, throwing for 360 yards and two touchdowns (with a pick) while keeping the Tigers even-keeled during a late Orange charge. Other players may have gaudier stat lines, but we'd take Watson over the field when it comes to the "big game."
One week after outrushing Leonard Fournette by a nutso 210-31 yardage margin, Henry posted his second straight 200-yard rushing game (and third in four games) in #2 Alabama's 31-6 throttling of #17 Mississippi State. He upped his season TD mark to 19 with two tallies on Saturday, making it ten straight games with at least one TD to open the season. He's doing his best work when the chips are down, and he's sitting at #1 as the key offensive cog for one of the nation's elite squads.
Back to the NCAA Newsfeed
Related Topics: Corey Coleman, Luke Falk, Leonard Fournette, Ezekiel Elliott, Christian McCaffrey, Deshaun Watson, Dalvin Cook, Trevone Boykin, Baker Mayfield, Derrick Henry