Another week of college football is in the books. That means we've just gotten through another weekend of massive upsets (hello, Memphis/LSU), absolutely insane finished (you know what we're talking about) and elite individual performances. Our Lee's List of Heisman candidates is here to celebrate the latter. Here's our list of the top-ten Heisman candidates following Week 7.
Lynch was the star of the biggest win in Memphis Tigers football history, throwing for 384 yards and three touchdowns against the once-vaunted Ole Miss defense in Memphis' 37-24 win over the #13 team in the nation. The undefeated Tigers are a legit Group of Six contender, and Lynch is the primary reason why.
9. RB Devontae Booker - Utah Utes
One big run last night saves Booker's place on our list. Booker struggled all night long in Utah's 34-18 win over Arizona State before breaking off a 62-yard TD run late which put him at 118 yards for the day. He did have another gimme TD, but his highlight reel scamper is what resonates.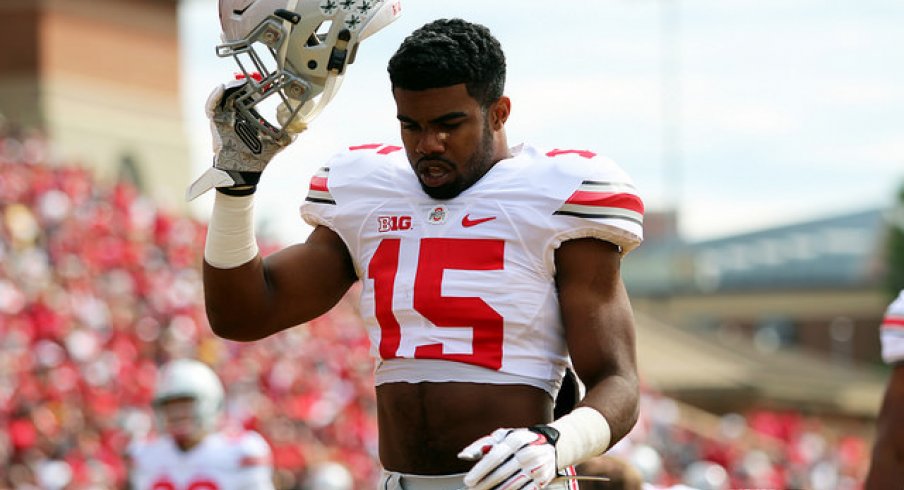 Elliott's streak of 100-yard games is now at 12. He finished with 153 yards and a touchdown, gashing Penn State's run defense all day long in a 38-10 romp for the #1 Buckeyes.
McCaffrey powered Stanford into the College Football Playoff mix on Thursday, accounting for 369 total yards in the team's 56-35 win over UCLA -- the most by a non-quarterback this year.
The only reason why Russell is 6th on this list is the quality of candidates ahead of him. Russell has thrown three touchdowns or more in all six of Baylor's games this year, including five in Baylor's 62-38 destruction of West Virginia's defense on Saturday.
Henry would be a Heisman favorite in any other year. He may still have time to take that mantle on after slicing and dicing Texas A&M for 254 total yards and two scores this week.
4. WR Corey Coleman - Baylor Bears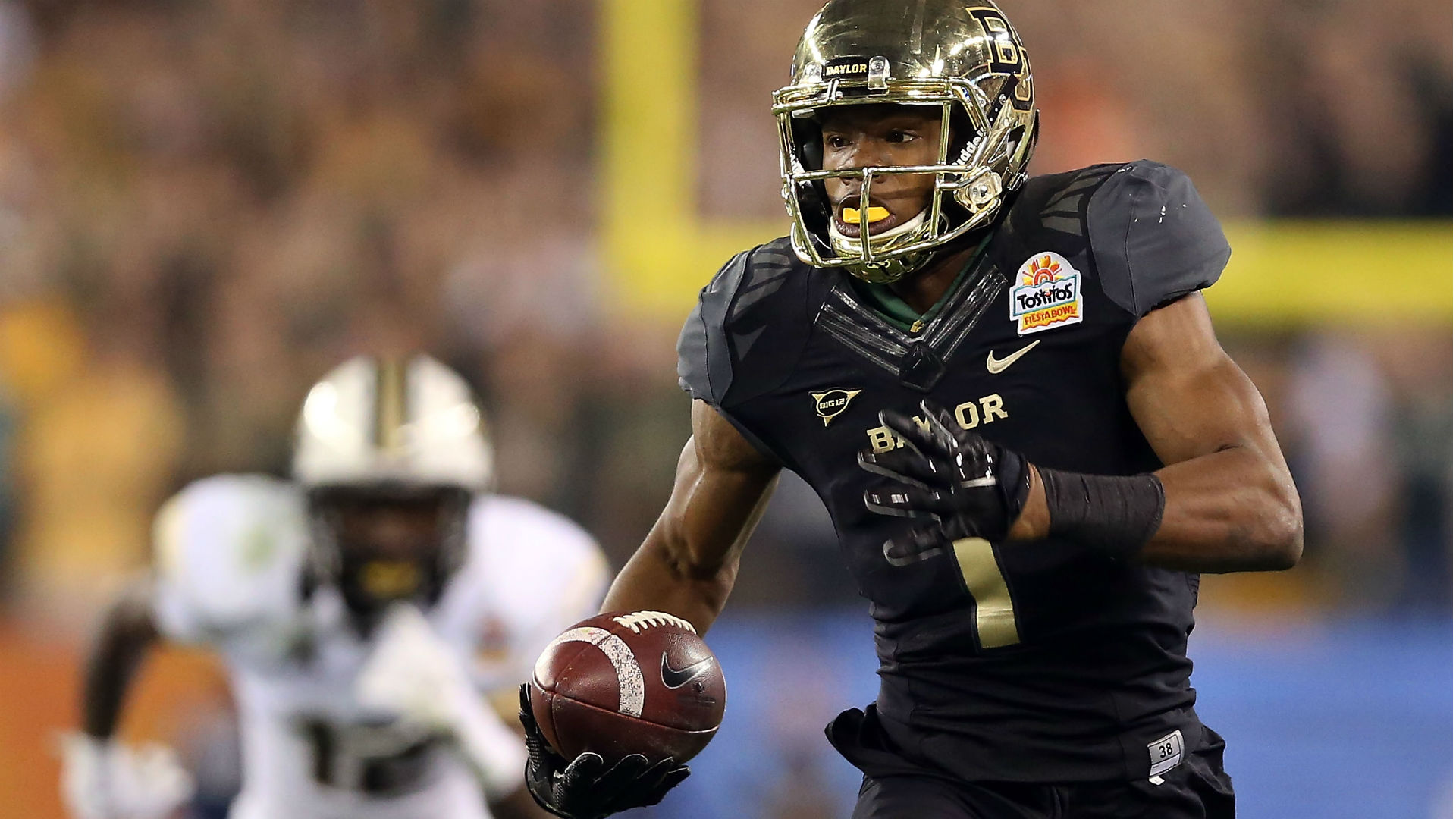 If Coleman stays on his current pace, he'll have 32 RECEIVING TOUCHDOWNS by the end of the regular season. Three of those came on Saturday against West Virginia during his 10-catch, 199-yard outing.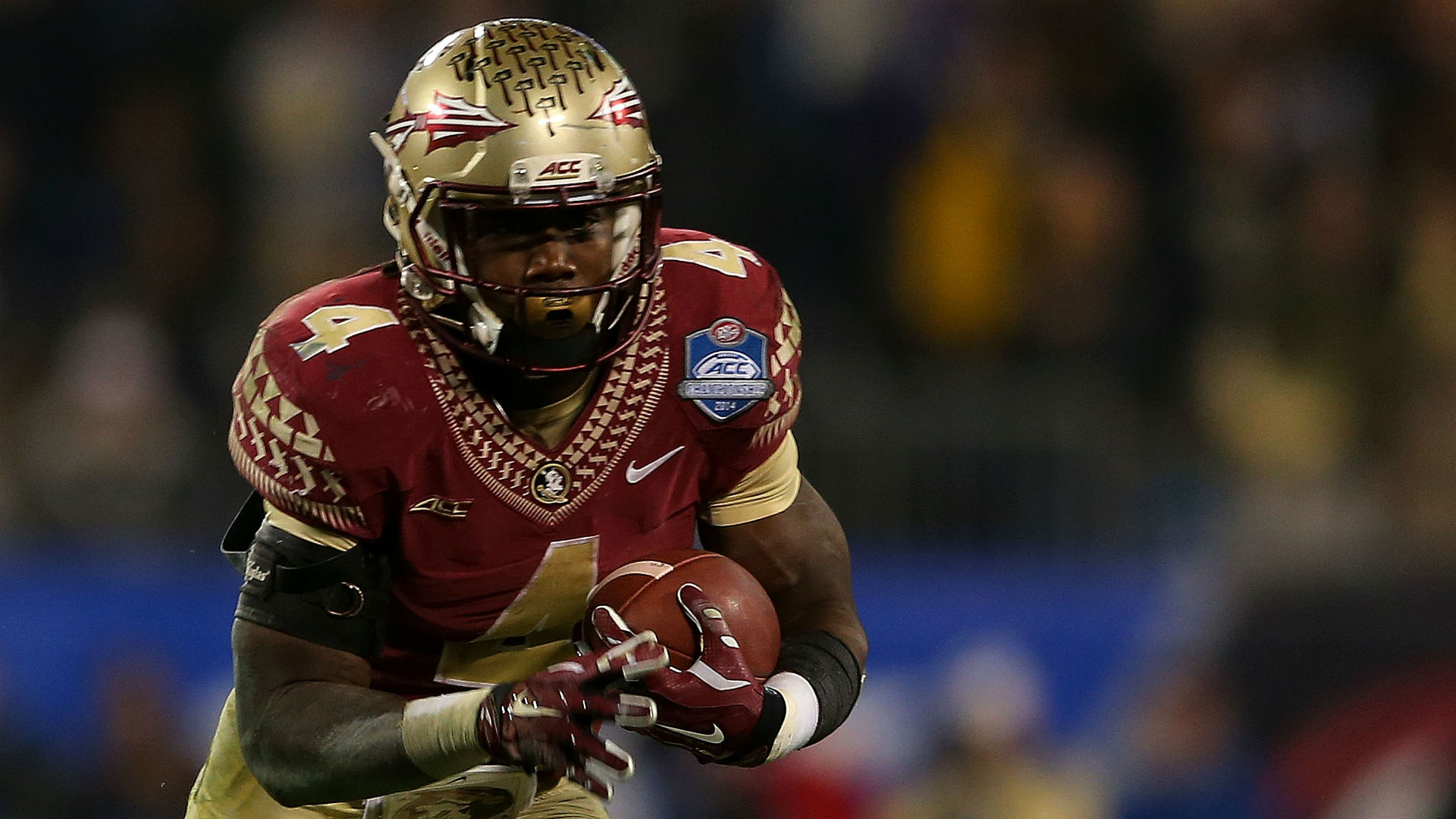 Cook's unlucky to be having such a stellar season in a year where are #1 entrant is breaking college football like a video game with a cheat code. That's no matter for undefeated Florida State who rode Cook's 163-yard, 2-TD game to a 41-21 win over Louisville.
Boykin had just five incompletions in 32 attempts on Saturday, tossing four touchdowns against Iowa State to up his season total to a mind-boggling 25. TCU keeps winning and Boykin keeps shining as the best QB in the nation.
1. RB Leonard Fournette - LSU Tigers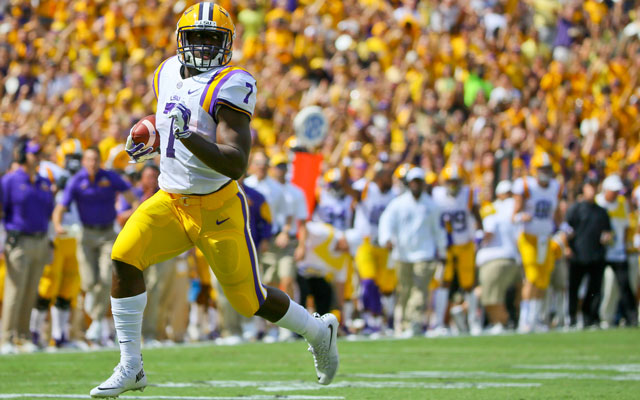 It's just silly what Fournette's doing right now. Fournette hasn't rushed for under 158 yards all year long, and that includes a 180-yard, 2-TD mauling of a Florida run defense that's been stellar throughout 2015. Undefeated LSU is still rolling and Fournette's historic season just keeps getting more daffy.
Back to the NCAA Newsfeed
Related Topics: Corey Coleman, Paxton Lynch, Leonard Fournette, Ezekiel Elliott, Christian McCaffrey, Devontae Booker, Dalvin Cook, Trevone Boykin, Derrick Henry, Seth Russell