Other than next week's Army/Navy game, we've seen the full bodies of work for all of this year's Heisman Trophy candidates. Next Saturday's festivities in New York will etch one player's name in the annals of college football history. Who's got the inside track? Check out our end-of-season Lee's List.
Honorable Mentions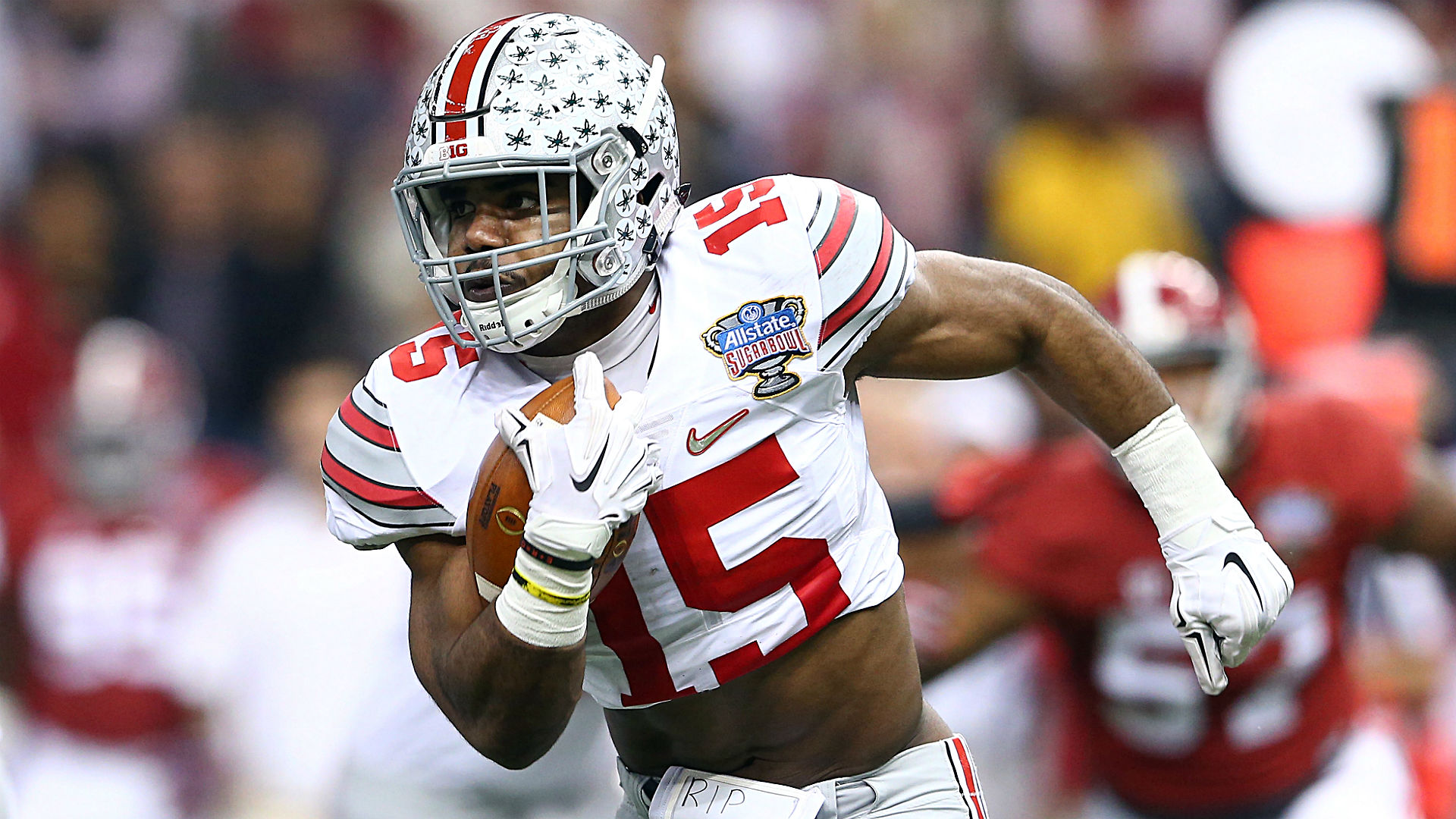 His 33-yard game in the team's loss to Michigan State was simply and outlier, considering he rushed for 101 yards or more in every other game during the regular season. However, that loss (plus a subsequent CFP elimination) and that performance are enough to push Elliott back in a crowded field. Cook, on Friday, was named the winner of the Jim Brown Award as the nation's top running back. But he was not among the three finalists for the more prestigious Doak Walker Award, also for the top running back. They are Derrick Henry, Christian McCaffrey and LSU's Leonard Fournette. That's a shame because he would had a chance to outrush both McCaffrey (1,847) and Henry (1,986) if he had been able to play 13 games like they did. Cook rushed for 1,658 yards in 12 games.
The Contenders In any other year, Watson would have blown away the competition. The leader of the #1 team in the nation, Watson passed for 3,512 yards and rushed for 887 more, scoring 41 combined touchdowns. He can do it all and he's the reason why the Tigers have a fantastic chance to win their first national title since 1981.
McCaffrey broke Barry Sanders' record for most all-purpose yards in a season (3,250) in the team's Pac-12 title triumph over USC on Saturday, running for 207 yards and a score, catching four balls for 105 yards and a touchdown, and even throwing a TD pass on an 11-yard trick play strike to QB Kevin Hogan of all people.
He now has 3,496 yards and may pad his total to an unreachable height by the time the team's Rose Bowl clash with the Iowa Hawkeyes is over. No back in recent college football history is/was as versatile as the Stanford standout.
Henry's 189 rushing yards on 44 carries in Saturday's SEC title win over the Florida Gators gives him 1,986 on the season, 95 yards clear of Herschel Walker's SEC record set back in 1981. We're giving him the nod over McCaffrey for one simple reason -- Bama's in the College Football Playoff and Stanford's on the outside looking in. That's not necessarily indicative of Henry being "better," but the voters do count that kind of stuff.
Back to the NCAA Newsfeed
Related Topics: College Football, NCAA Football, Ezekiel Elliott, Christian McCaffrey, Deshaun Watson, Dalvin Cook, Derrick Henry