The madness is getting real! College basketball season is hitting it's stride and this week has proven why it's arguably the most exciting sport to watch. A triple overtime game was topped by a quadruple overtime game, ranked teams falling all over the place and a firing of a coach that may have been overdue.
Top News:
Upsets galore! 11 ranked teams fell to unranked teams; terrible week for Virginia and Arizona.
Virginia Tech defeated No. 4 Virginia
Marquette over No. 8 Providence
LSU over No. 9 Kentucky
Temple over No. 23 UConn
UCLA over No. 7 Arizona
Georgia Tech over No. 4 Virginia
USC over No. 7 Arizona
Baylor over No. 13 Iowa State
La Salle over No. 25 Dayton
Clemson over No. 16 Louisville
Illinois over No. 20 Purdue
It was a tough week for two top 10 teams as Virginia and Arizona each lost a pair of games over the week. Virginia got upset by Virginia Tech as the whole world was watching the instant classic between Oklahoma and Kansas. They followed that up by dropping their next contest to Georgia Tech 68-64. Virginia is starting ACC play with a 1-2 record and will look to get back to their winning ways against Miami and Florida State this week.
No. 7 Arizona had a rough trip to Los Angeles, they lost to UCLA on Thursday before dropping a quadruple, yes quadruple, overtime game to USC. The two losses were by a combined five points, while the two losses are bad, the worse news is that their leading scorer Freshman Alonzo Trier will miss 4-6 weeks with a broken hand. Arizona faces a tough Washington team followed by Washington State. The advantage is in their favor though as both games are at home where they have won 38 in a row.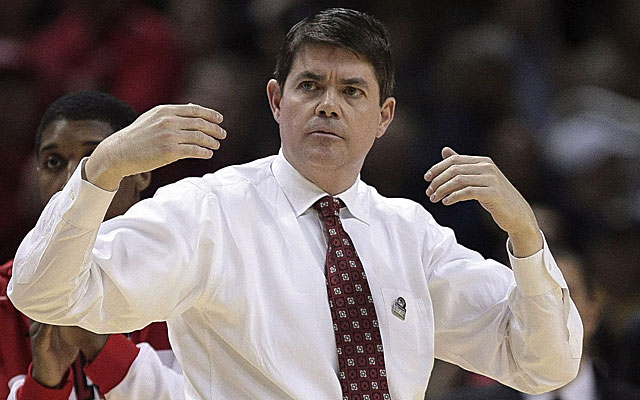 Dave Rice fired/resigned at UNLV.
UNLV Head Coach Dave Rice was fired/resigned from the Runnin' Rebel program on Sunday after losing five of their last six games and starting conference play with three consecutive losses. Rice was almost fired after last season, when UNLV failed to reach the NCAA tournament for the second straight season. Assistant Coach Todd Simon is going to take over as the interim head coach and the search for a new coach begins now. Names to think about are Steve Lavin, Kelvin Sampson, and Mike Brown.
Player of the year race.


Buddy Hield had a remarkable week to go along with a remarkable season. Hield dropped 46 points in a triple overtime loss to Kansas, followed up with a 31-point game and victory over Kansas State. Hield is the frontrunner at this point and is averaging 26.6 points per game, good for second in the nation.
Ben Simmons is no doubt the top freshman in the country. It has been looking so far this season that LSU won't make the tournament, but with a win this week over No. 9 Kentucky, that fate may be changed. If Simmons is able to keep up his exceptional level of play and gets the Tigers into the tournament, it will be hard to not give him the award.
Others in the race: Melo Trimble, Georges Niang, Denzel Valentine, Kriss Dunn.
Rankings: New Additions and Dropouts
Additions: No. 25 Gonzaga, No. 22 Baylor
Dropouts: No. 25 Dayton, No. 23 UConn
Other Notes: Both Viriginia and Arizona fall out of top 10. Virginia falls to No. 11 while Arizona plumets to No. 18. Kentucky falls to No. 14. SMU (10), Miami (8) and Duke (9) are all now in the top ten.
The Bubble: Who's in? Who's out?
In: LSU, Washington
LSU: The Tigers have had a slow start and have been looking like a team that won't make the tournament but after a win over No. 9 Kentucky, the team may be turning that corner. They did drop their last contest to Florida though and need to string together some wins to make the dance.
Washington: The Huskies are out to an 11-4 start and a 3-0 conference start after three consecutive wins. With impressive in-conference wins over UCLA and USC, the Huskies are going to really show who they will be this season with tests this week against Arizona and Arizona State.
Out: Northern Iowa, Syracuse
Northern Iowa: The impressive wins over top ranked teams are not enough to look past the not so impressive losses.
Syracuse: Losers of four straight and a 10-7 record, Syracuse is off to an 0-4 start in conference play. Mathcing their worst conference start since 1997 and ties their worst start in conference play in school history.
Back to the NCAA Newsfeed
Related Topics: NCAA Basketball, NCAA Basketball Rankings, College Basketball Bubble Teams