The prime time slate for Week 7 of the college football season, and there's plenty to cover before we start settling in for the games under the lights. Here's What We've Learned So Far From Week 7.
Michigan State Is Charmed
If someone could pull our jaw off the floor for us, we'd sure appreciate it. The #7 Spartans looked dead to rights with ten seconds left until the above botched punt by the #12 Wolverines sent shockwaves through the crowd at the Big House. Redshirt freshman defensive back Jalen Watts-Jackson recovered the fumble and ran it to the house to give MSU a 27-23 win that will be replayed on ESPN Classic for decades. Michigan's College Football Playoff hopes are likely finished thanks to one of the flukiest plays in college football history. On the other side, MSU's undefeated season is still intact thanks to what appeared to be a gift from the football gods.
Alabama Is ALIVE
In what served as yet another virtual College Football Playoff elimination game, the #10 Alabama Crimson Tide rode star running back Derrick Henry all the way through the formely-undefeated #9 Texas A&M Aggies in a 41-23 statement win in College Station. Henry rushed 32 times for 236 yards and two touchdowns, gutting the Aggies run defense at will. On the other side of the ball, Bama's run defense went into full suffocation mode -- holding the A&M ground attack to just over one yard per carry. Add in three interceptions by A&M QB Kyle Allen and you have the recipe for a very revealing game which announces the Tide as the best one-loss team in the nation.
We Shouldn't Write Off Oklahoma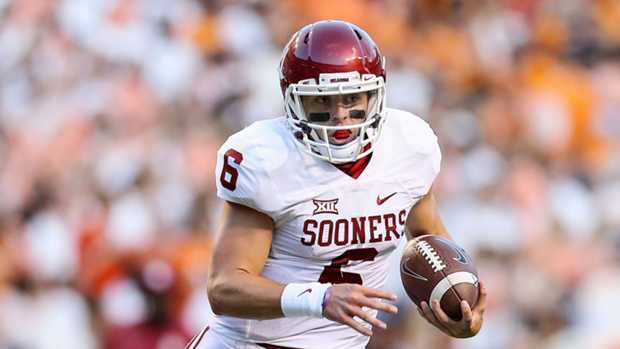 #19 Oklahoma took Big 12 foe Kansas State to the woodshed in a 55-0 trouncing on Saturday afternoon. QB Baker Mayfield was stellar, going 20-of-27 for 282 yards and five touchdowns -- all five of those scores coming in the first half. If this Oklahoma team shows up the rest of the year, not the one who was gashed by Texas in last week's shocking loss, OU can get back in the Big 12 race. They will at least have control of their own destiny with games against Baylor and TCU still to come.
Iowa Isn't Going Away The #17 Hawkeyes ran over #20 Northwestern in a 40-10 road victory, improving to 7-0 on the season while taking a commanding lead in the Big Ten West. Things will be tough going forward if the left ankle injury Heisman dark horse RB Jordan Canzeri suffered in Saturday's game proves serious. Regardless, Iowa doesn't run into Michigan, Michigan State or Ohio State this year and could feasibly go 12-0 in the regular season with how their schedule shapes up going forward.
Baylor Is Insanely Good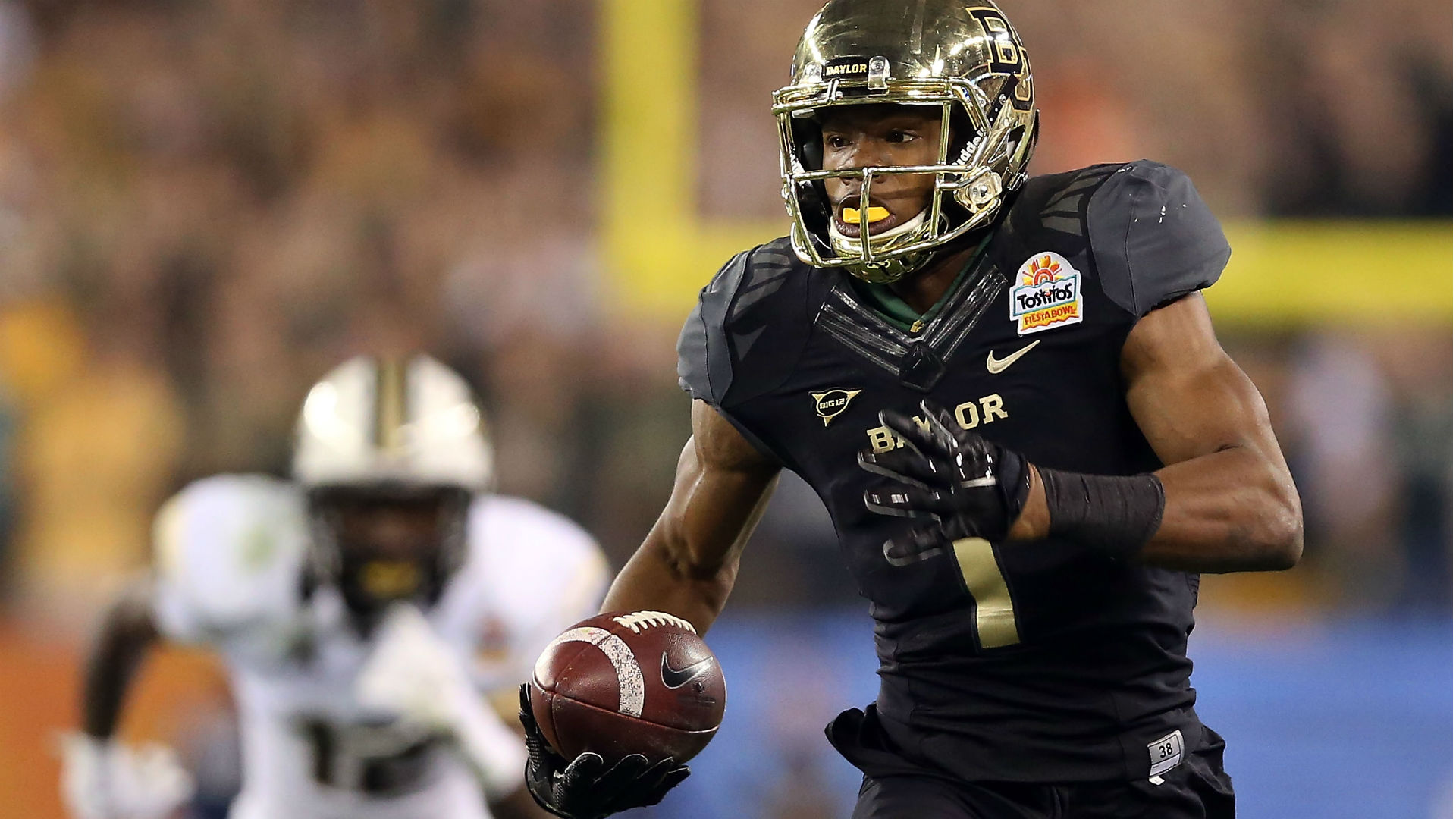 Before Saturday's 62-38 loss to #3 Baylor, West Virginia was the only squad in the Big 12 holding opposing quarterbacks to less than a 50% completion rate. Well, so much for that stat. Bears QB Seth Russell threw for five TDs, three to WR Corey Coleman, and absolutely obliterated a WVU secondary which has been impressive all year. TCU and Oklahoma may get more national publicity, but there may not be a better team in the nation right now than this juggernaut Baylor team.
Back to the NCAA Newsfeed
Related Topics: Michigan State Spartans Football News, Corey Coleman, Michigan Wolverines Football News, NCAA Football, College Football, Jordan Canzeri, Baker Mayfield, Seth Russell