Even though there weren't high-profile college football matchups on Saturday afternoon, there were still plenty of exciting games and unexpected results. Here are four things we've learned so far today:
All is not well at Nebraska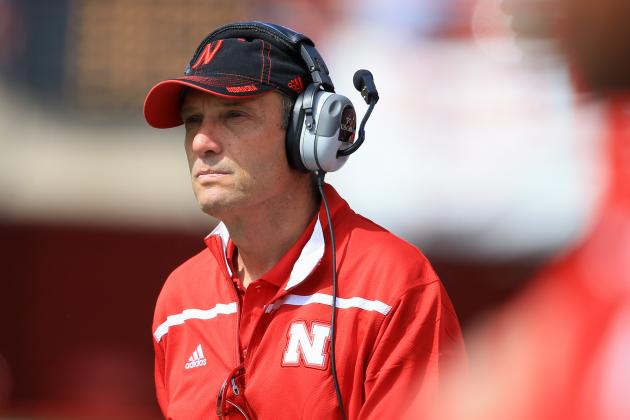 The Nebraska Cornhuskers' 55-45 loss to a Purdue team - the Boilermakers' first win over a FBS team this season - is the new low point in what has been a terrible season in Lincoln. Now with six losses on the season already (compared to just three wins), the Cornhuskers are in serious danger of missing a bowl game. And there's no one to blame but the coach.
Nebraska hadn't lost to Illinois since the Roaring 20s or to Purdue since the 50s, but both of those things happened. BYU, Wisconsin, and Northwestern aren't good enough to beat this Nebraska team on talent alone, but they did just that.
Now, with a need for the Huskers to win their last three games just to make a bowl game, they have two top-10 teams left to play in Michigan State and Iowa. Riley is turning Nebraska into what Michigan was under Brady Hoke - that's something that has to stop NOW before it gets worse.
Georgia is in a freefall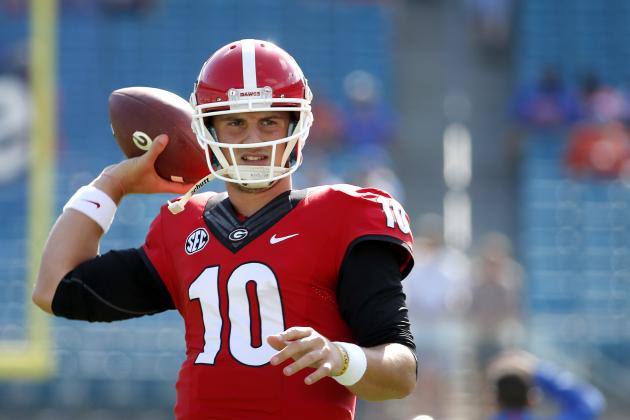 The Bulldogs have now lost three of their last four games, falling from No. 7 in the national rankings to one of the bottom teams in the SEC East. Their offense has become stagnant thanks to lackluster quarterback play - all three on the depth chart have seen significant playing time over the past four games, and UGA has turned it over 11 times in that stretch - including five times against the Gators. 
The Pac-12 is still crazy and unpredictable
Think you know what's going in the Pac-12? We certainly don't.
UCLA needed to pull off a fourth-quarter comeback to beat Colordao, and USC continued their recent surge by upsetting Cal. Throw in Oregon's road upset over Arizona State on Thursday night, and it's easy to see why the standings are so muddled. At this point we think that Stanford is the best team in the conference, but we wouldn't be surprised if they fell victim to the Pac-12 roulette table either.
Clemson is making a serious case for being the No. 1 team in the country
While Ohio State has been up-and-down all year and Baylor's starting QB, Seth Russell, is out for the season, Clemson has been humming right along all season. 
The Tigers have flown somewhat under the radar all season playing in the ACC, but the No. 3 team in the country has shown all of the ingredients you would expect from a championship team. They have an explosive offense led by a superstar QB, and they now have the powerful, aggressive, playmaking defense to complement them. Their biggest victory came in a sloppy two-point home victory over Notre Dame, but they've handled their business in specatular fashion in every other contest, including their impressive 56-41 victory over a game NC State team today. This team is for real.
Back to the NCAA Newsfeed
Related Topics: College Football, NCAA Football