With just hours until the 2017 NCAA Tournament bracket is released, bubble teams around the country are sweating, wondering what their futures hold. Many teams have a strong inclination about which side of the bubble they are on, but most of these next eight teams find themselves right on that bubble line. Rhode Island has taken themselves out of this conversation by winning the Atlantic 10 Tournament. Here is who Chat Sports has as our last four teams in and first four teams currently out of the tournament field.
LAST 4 IN
Syracuse Orange (18-14, 10-8)
Syracuse is an interesting case for the NCAA Tournament committee. They have a handful of terrible losses (Boston College, Georgetown, St. John's - which came at home by 33 points!), but also have six wins over RPI top 50 teams. In the past, having that amount of high quality wins has been enough to get a team into the tournament. I don't think that changes in a weak bubble year.
Wake Forest Demon Deacons (19-13, 9-9)
Wake Forest is a perfect example of a team that finds themselves on the bubble despite a mediocre record because of their lack of bad losses. In fact, Wake doesn't have a single bad loss (RPI 101+) on their resume. The problem is that they are only 3-10 against the RPI top 50 and 8-13 against the RPI top 100. That means they haven't proven they can consistently beat NCAA Tournament-caliber teams. However, closing the regular season with back-to-back wins over Louisville and Virginia Tech put them on the right side of the bubble.
Kansas State Wildcats (20-13, 8-10)
With a 4-9 mark against RPI top 50 teams and two bad losses, K-State's resume is very weak. That said, five of those losses came by five points or less, so the committee may feel inclined to give the Wildcats the benefit of the doubt - especially since two (at Kansas, vs West Virginia in the Big 12 tournament) came as a direct result of missed calls by the officials. Beating Baylor in the conference tournament should have secured them a bid.
USC Trojans (24-9, 10-8)
Despite their good record, USC finds themselves on the bubble because of a lack of good wins. SMU and UCLA are the only teams they have beaten that rank in the top 65 in the RPI, and a weak schedule (No. 78 SOS) largely disvalues the other wins they have. That said, with just one bad loss at Arizona State and their sheer number of wins, the Trojans should be fine - though they'll have to sweat it out.
FIRST FOUR OUT
Illinois State Redbirds (26-6, 17-1)
Based on the eye test, Illinois State should get an at-large bid despite playing in a weak Missouri Valley Conference. Their resume has simply just run into the typical problems that comes with playing in a mid major. The Redbirds only have two wins (and four losses) over RPI top 100 teams, and their last two games against such teams (both against Wichita State) resulted in a 41-point loss and a 20-point loss. As good as they have looked at times this year, Illinois State's resume just doesn't match up.
Iowa Hawkeyes (18-14, 10-8)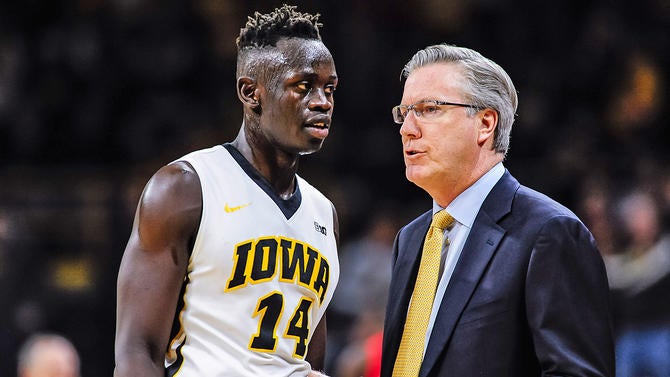 As the top teams in the Big Ten have faltered down the stretch in the regular season, Iowa got hot and went into the Big Ten Tournament on a four-game winning streak (including road wins over Maryland and Wisconsin) to put themselves back in the bubble conversation. However, losing in the first round to Indiana has essentially pushed them out.
Indiana Hoosiers (18-15, 7-11)
Speaking of Indiana, the Hoosiers put themselves back in bubble contention with that win over Iowa - but it's nowhere near enough for them. Non-conference wins over Kansas and North Carolina are the big standout victories on their resume, yet they have a number of losses (particularly the one at Fort Wayne) that balance it out. With a measly 4-12 record against RPI top 50 teams and a terrible record in conference play, Indiana is out.
Georgia Bulldogs (18-14, 9-9)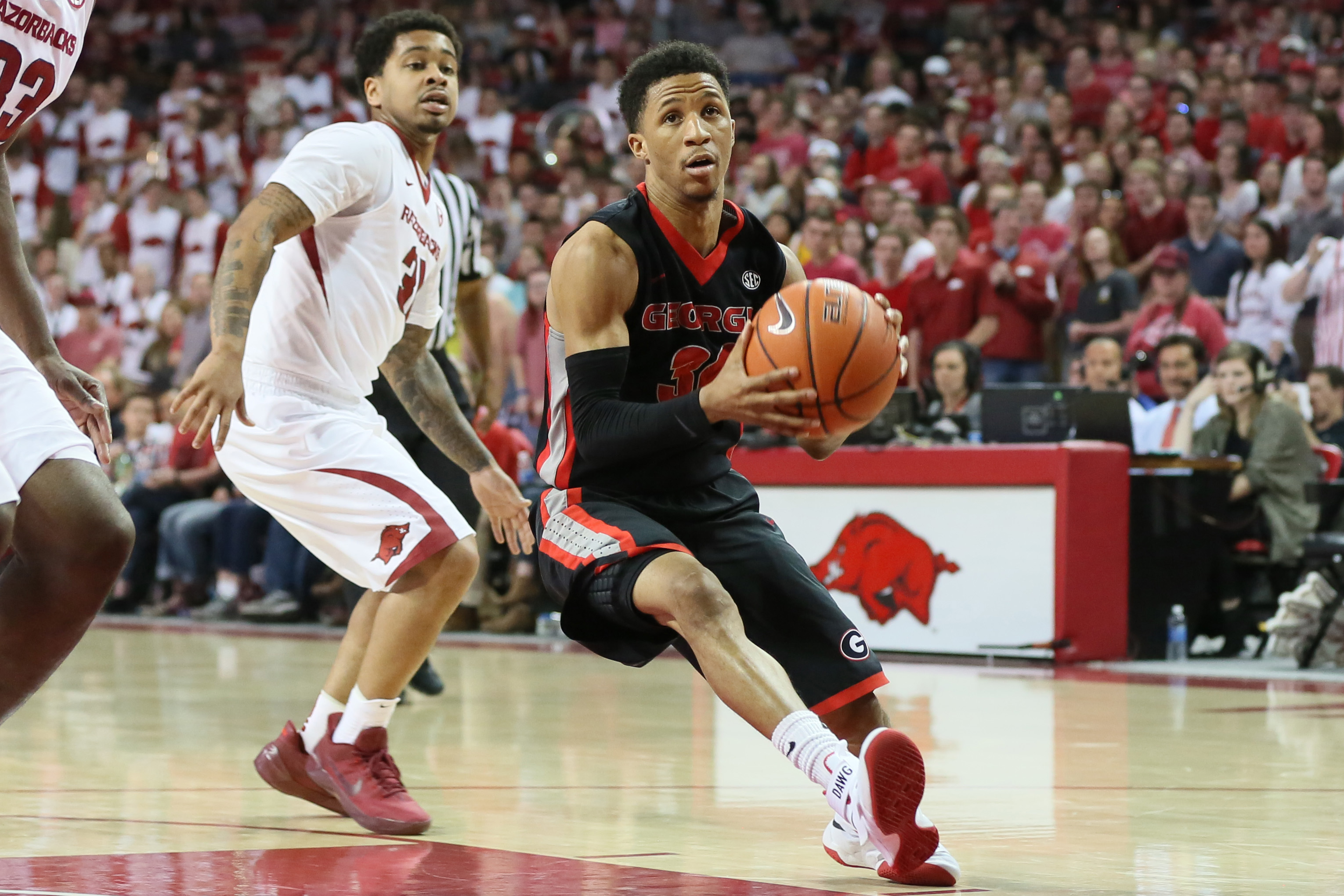 In most other years, teams like Indiana and Georgia would have no shot at making the tournament. However, the Bulldogs find themselves barely hanging on to the outer edge of the bubble because of the lack of quality bubble teams. They have a decent RPI (52) and an excellent strength of schedule (No. 12 in the country), but are only 1-9 against the RPI top 50. That simply won't cut it.
Back to the NCAA Newsfeed
Related Topics: NCAA Tournament, NCAA Tournament Bubble, 2017 NCAA Tournament