We are two days away from March, and the craziness in college basketball responded accordingly this weekend. Undefeated Gonzaga suffered their first loss of the season - at home, no less - and three other top 10 teams fell. The regular season is now over for most mid-major conferences around the country as they start their conference tournaments this week, but this is also now the final week in the regular season for everyone else. Here are the four biggest things Chat Sports learned from the weekend as we hit the biggest month of the year:
1) Gonzaga is still really, really good
Yes, the Gonzaga loss does raise some cause for concern, as it's never good to be upset by a non-NCAA Tournament team at home. That said, don't let BYU's victory fool you into thinking the Zags are overrated. They simply missed late free throws and went ice cold (18.8 percent) from three-point range. These kind of things happen from time to time, and BYU took advantage.
Gonzaga is still incredibly talented - and proven. They are 5-0 against RPI top 50 teams - including 4-0 against the top 25 - and rank in the top six in both adjusted offensive and defensive efficiency, according to KenPom.com. Gonzaga is the only team in the country that can say that. This game was simply a blip on the radar for the Bulldogs and not a reason to panic.
2) UCLA is back to being a national title contender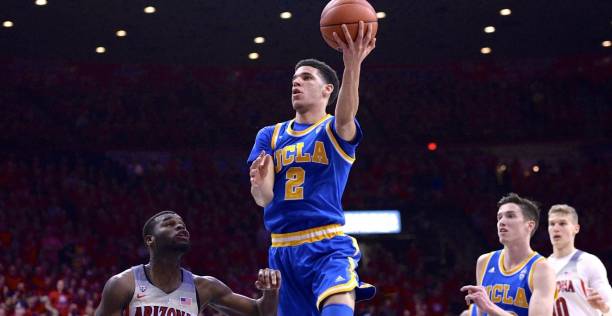 Remember when Arizona handily beat UCLA on Jan. 21 and everyone realized the UCLA was incredibly vulnerable due to their terrible defense? Well, the Bruins have figured it out. They have won seven games in a row, but more impressively, showed how much their defense has improved on Saturday against that same Arizona team.
Download Chat Sports for iPhone or Android
The Wildcats isolated Bryce Alford (who plays defense about as well as a folding chair) on every meaningful possession in that Jan. 21 matchup, and were able to get whatever they wanted. To counteract that this time around, the Bruins switched to zone down the stretch - and Arizona couldn't handle it. That move won UCLA the game and is something they will likely use more and more in the NCAA Tournament, solidifying themselves as a team that can cut down the nets in April.
3) The Big Ten is terrible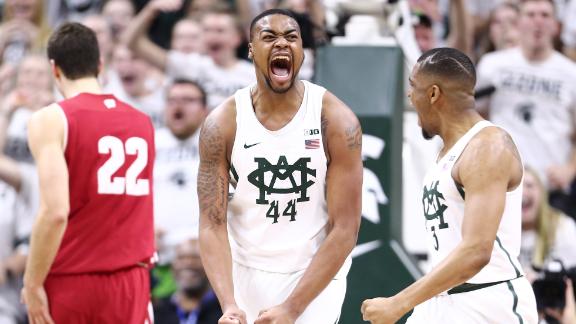 This is a point that was really hammered home this weekend. Purdue had a chance to win the conference on Saturday, but instead lost to Michigan after trailing by 20+ points for most of the second half. Maryland lost at home by 14 to a bad Iowa team, marking their fifth loss in their last seven games. Northwestern was upset by Indiana (also their fifth loss in seven games), and Wisconsin lost by double digits to Michigan State - their fourth loss in five games. 
Those are currently the top four teams in the Big Ten. Ouch. This conference has a lot of work to do in March to repair their reputation this year.
4) UNC is playing like the best team in the country
The Tar Heels won the ACC regular season title over the weekend with a win over Pitt and Duke's loss to Miami, and that highlights just how well Roy Williams' squad is playing right now. They have double-digit wins over Virginia and Louisville in the past two weeks and rank in the top seven if points, rebounds and assists per game as a team.
Download Chat Sports for iPhone or Android
UNC has a quality point guard in Joel Berry II, excellent big men in Kennedy Meeks, Isaiah Hicks and Tony Bradley, and a bona fide star in Justin Jackson. They appear to have it all. Wins over UVA and Duke this week could push them to being the No. 1 overall seed in the NCAA Tournament.
Back to the NCAA Newsfeed