Did you recently come in to a huge sum of money? Are you willing to max out a credit card or three? If the answer is yes to either of those, we're here to fill your college football fandom cup with the ultimate one-to-two year travel plan. Check out our Bucket List: 5 College Football Experiences You Have To Be A Part Of Before You Die.
1. Attend An Army/Navy Game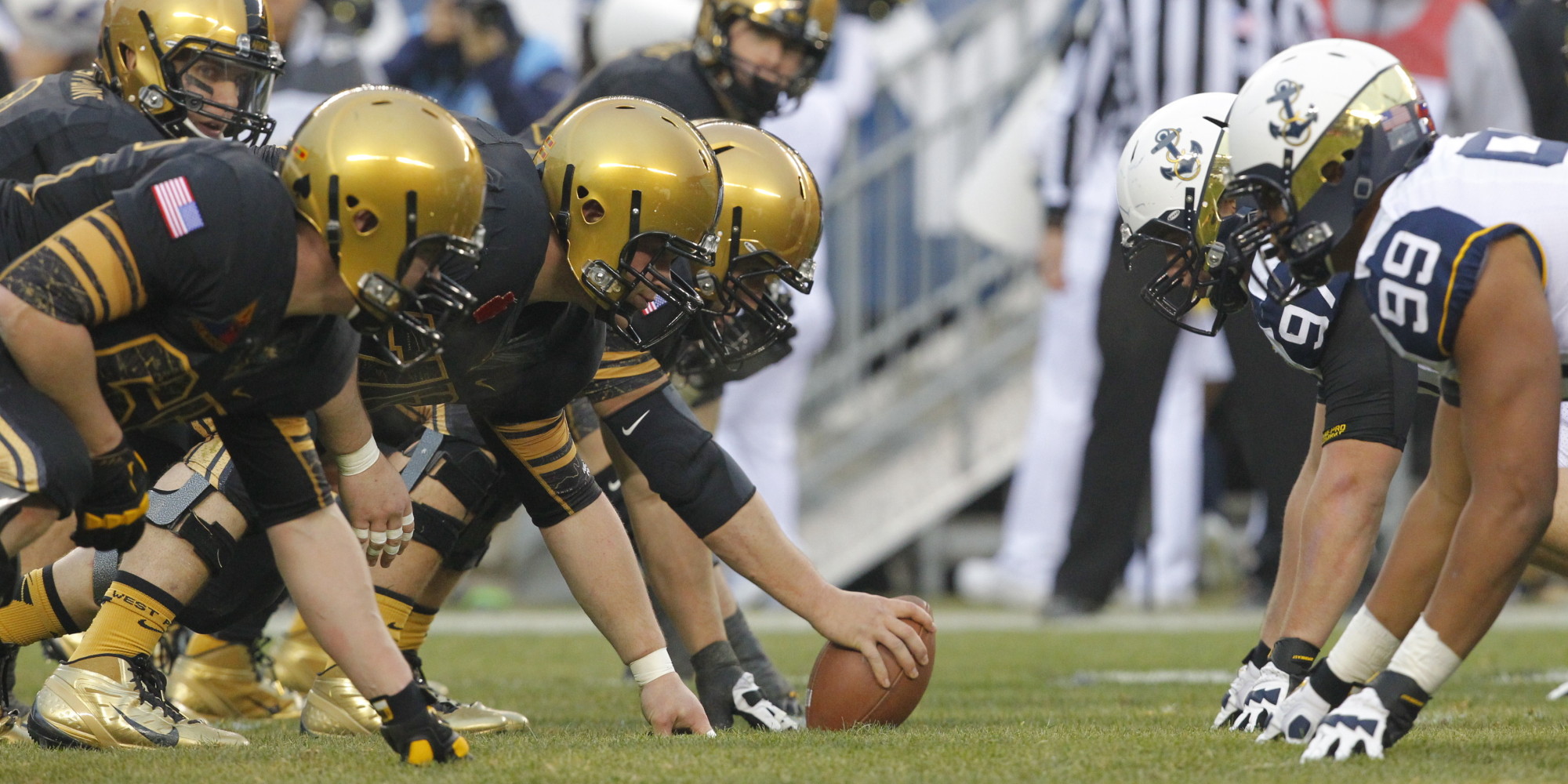 Want to send your patriotic heart soaring into the stratosphere? Take a trip to Philadelphia or Baltimore and watch Army players and Navy players stand together after their rivalry game to sing both programs' fight songs. An Army/Navy game isn't about wins and losses, nor is it about College Football Playoff positioning. It's about the love of football and country, and players who'll likely be playing their last game before spending a career in uniform for their country.
2. Make A Trip To "The World's Largest Outdoor Cocktail Party"
Like a little liquor with your football? Need a little alcohol-fueled debauchery to go with your in-stadium experience. The Florida/Georgia rivalry, played annually in Jacksonville since 1933, provides the most unique and fantastically Southern tailgate experience in the history of ever. Whether you're there to classily clink high-ball glasses or drink straight from the keg, this is football with a buzz.
3. Attend An Iron Bowl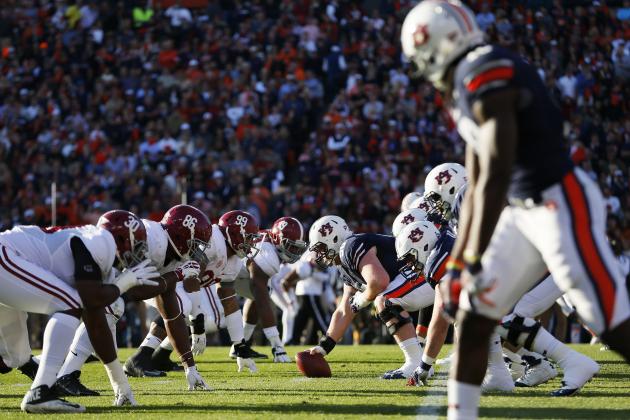 Auburn/Alabama is the type of football rivalry that divides families, causes working relationships to go sour and ends marriages. That may be a slight overstatement, but it wouldn't surprise us if an ill-timed "Roll Tide Roll" or "War Eagle" has led to an intense bout of marriage counseling or two. That's how heated this SEC MEGA-rivalry between in-state rivals is, and that's how much electricity and live-or-die energy each Iron Bowl gives off. Even as a mere observer, it's hard not to get caught up in the spirit of the rivalry.
4. Attend Ohio State/Michigan
No matter how much each program wants to play it off, this is THE game to end all games if you're a Buckeye or Wolverine. Whether you get a chance to catch this blood feud at The Horseshoe or The Big House, it'll still be one of those day-long experiences that remains etched in your memory for years to come. "Hail To The Victors" dueling with the exploits of the The Best Damn Band In The Land, the creative insults that Ohio State and Michigan fans hurl at each other, and the extra intensity that this game provides on the field make this a must-see, must-experience for any true college football fanatic.
5. Attend A Nebraska Game
Football is a 24/7/365 religion in Lincoln. Every game at Memorial Stadium since 1962 has been a sellout, and Lincoln balloons to the third-largest city in the state on gamedays. From the Tunnel Walk to the general demeanor of the fans who welcome everyone and anyone to experience gameday with them, an experience at Nebraska is unlike anything you'll every see/feel/here at any sporting venue in North America.
Back to the NCAA Newsfeed
Related Topics: The Horseshoe, The Big House, Memorial Stadium