A rough week for USC football is about to get a whole lot worse.
USC running back Anthony Brown, a redshirt senior from Rialto, CA, posted this to his Instagram account on Thursday morning: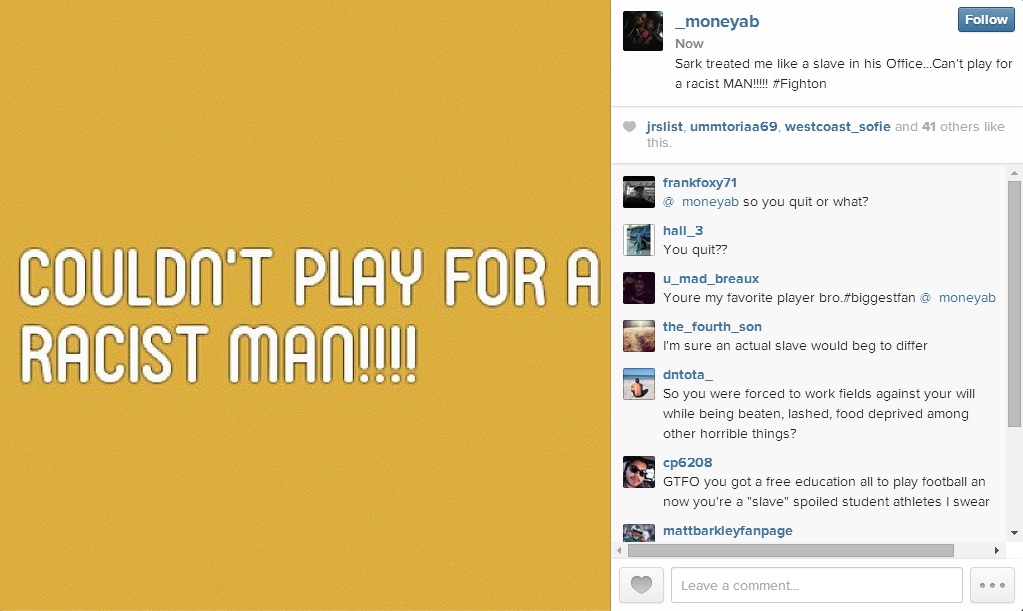 There's no other information out there at the moment saying Brown is no longer a member of the USC football team, but this post indicates that news is coming shortly. We'll have more information on this as it becomes available.
UPDATE: Brown's Facebook page is saying pretty much the same thing, and he's apparently changed his occupation to 'NFL football player':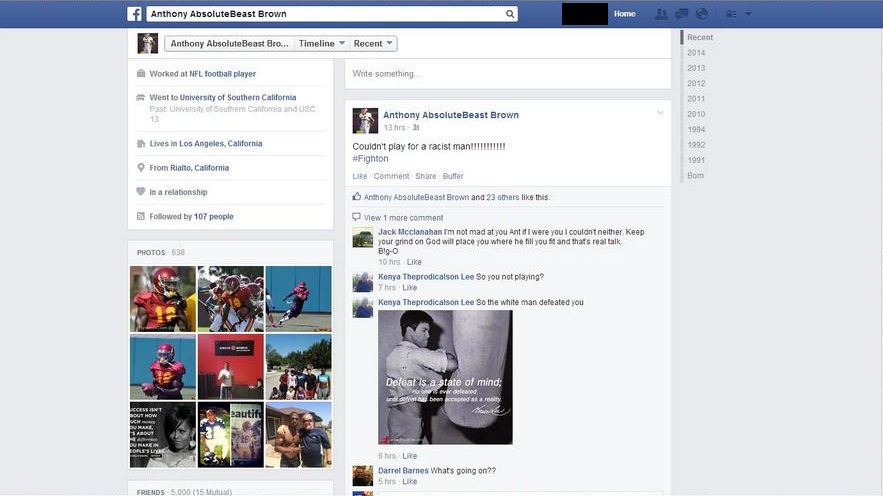 UPDATE 2: Brown has officially left the team.
UPDATE 3: Brown's Instagram post has been taken down, as of 12:15 PST.
MORE:
USC's Josh Shaw Admits His Story About Saving A Drowning Nephew Was A Lie
Preseason Predictions for Every Conference: Pac-12 Edition
Back to the NCAA Newsfeed