The 2015 NCAA Tournament has provided us with four days of excitement and numerous entertaining moments. Here are the best of the best through the Round of 64:
5) UAB upsets Iowa State
This got the NCAA Tournament off to a good start, huh? 14-seed UAB upset 3-seed Iowa State 60-59 in the second game of the Round of 64, setting the stage for what looked like day tournament full of upsets. However, they were only one of five lower-seeded teams that advanced to the Round of 32.
4) Dyshawn Pierre loses his pants
This goes all the way back to the First Four, but I think it's pretty much self-explanatory. Boise State's cheerleaders had a front row seat:
3) UCLA wins on a goaltending call
This is one of the strangest ways you'll ever see a game end, whether you believe it was a good call or not:
His reaction on Twitter after the game was heartbreaking: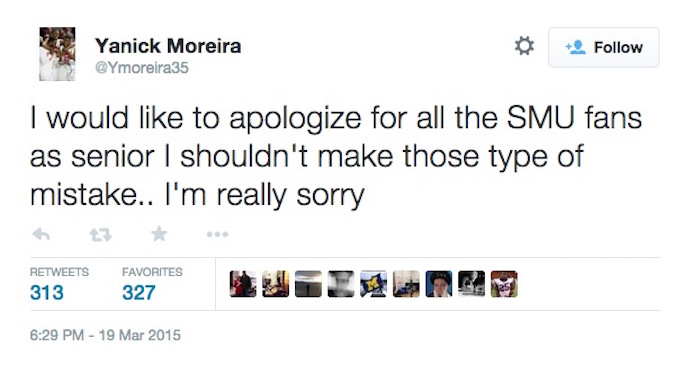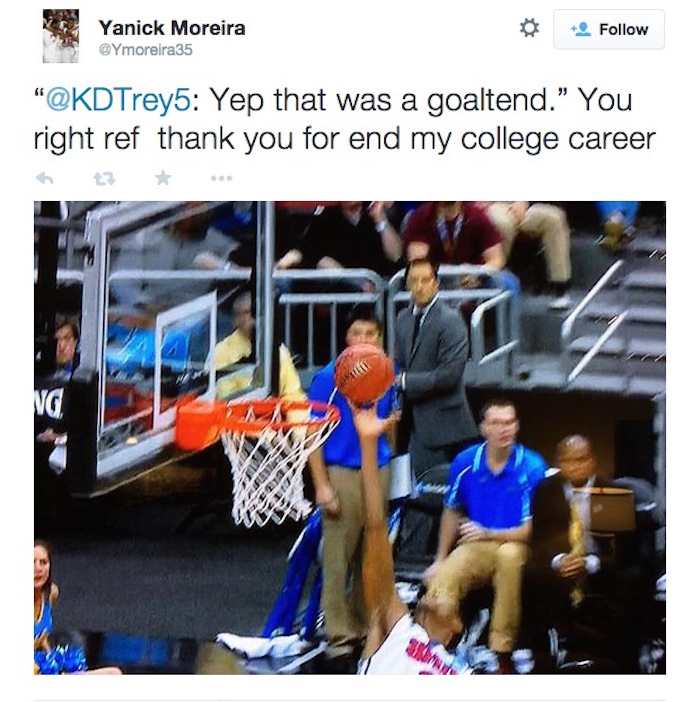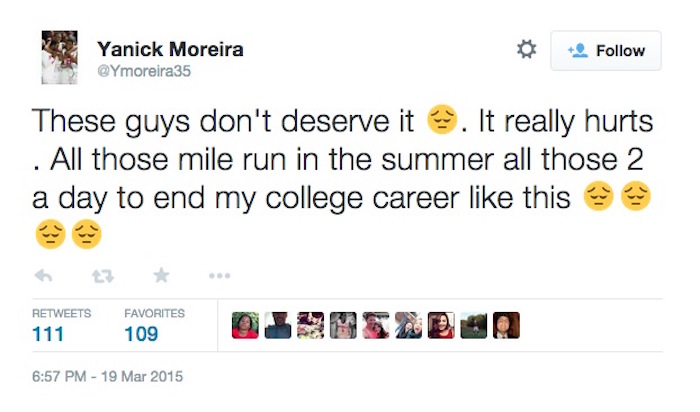 2) Beejay Anya wins the game for NC State
This was the closest thing we got to a buzzer-beater in the Round of 64. LSU missed their last 12 shots from the field and their last six free throws down the stretch, allowing the Wolfpack to finish the game on an 18-3 run.
1) R.J. Hunter's game-winner for Georgia State
This has all the makings of a moment that will live in NCAA Tournament lore for a very, very long time. Hunter's shot capped a 13-0 run in the final two minutes to win the game for the Panthers, yet it's his dad's reaction (who's also Georgia State's head coach) that really takes the cake:
Back to the NCAA Newsfeed