The Pac-12 is an exceptionally deep conference at the moment, and nowhere is that more apparent than in the incredibly deep group of wide receivers doing big things all over the west coast.
We'll get to our top five in a moment, but first, let's take a look at some of the young guns who just missed the cut:
JuJu Smith, USC
The last man out of our Top 5, Smith will probably force his way in over the course of the season. He's now the top dog at Southern Cal after a freshman season where he was #2 behind Nelson Agholor, and the electric playmaker has the talent to be playing on Sundays in the near future.
Victor Bolden, Oregon State
He didn't get into the end zone often in 2014, but the 5'9 lightning rod still found ways to impress as a sophomore despite the Beavers' second-half slide.
River Cracraft, Washington State
Cracraft shined in 2014 despite Wazzu's depth at the WR position, and the rising junior will have every chance to impress NFL scouts in Mike Leach's high-octane offense.
Kenny Lawler, Cal
The Bears are building one heck of an offense under Sonny Dykes, and Lawler will be the top target for the supremely underrated Jared Goff. An acrobatic receiver with highlight-reel flair, Lawler will be one of the most entertaining players in college football in 2015.
Now, on to the top five...
5. Byron Marshall, Oregon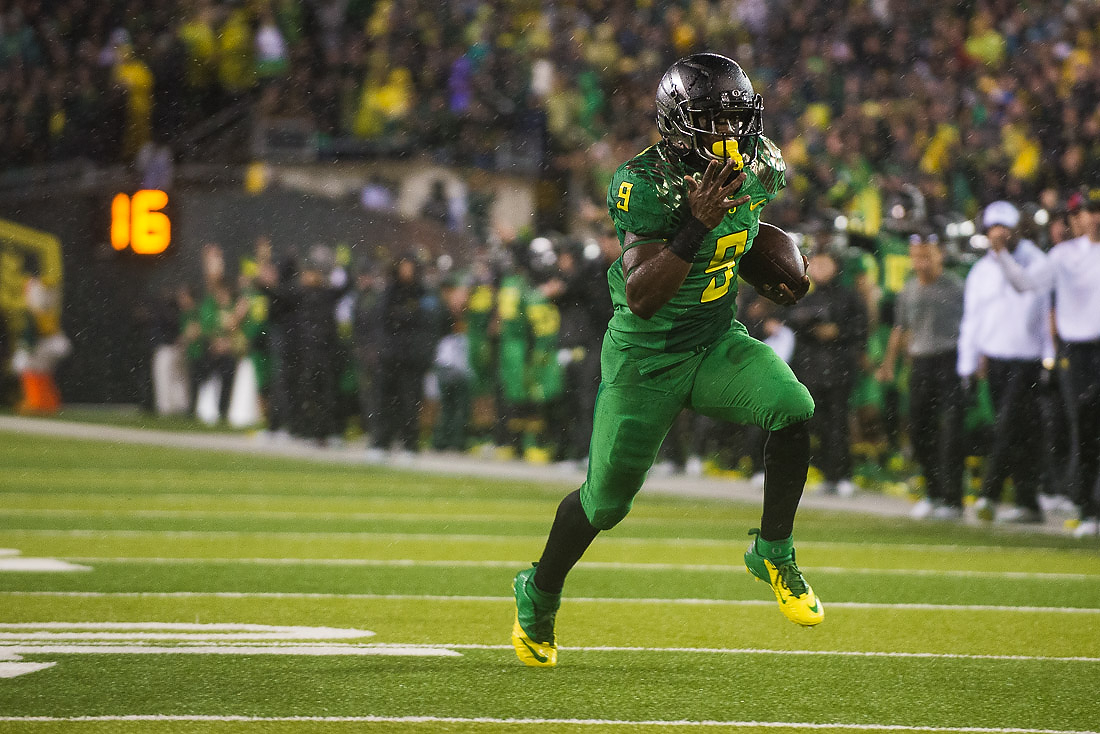 The Ducks moved Marshall from running back to wide receiver in 2014, and the results were immediate. Already an elusive runner with great hands, Marshall took to the position instantly, and he racked up over 1,000 receiving yards while hauling in six touchdowns. He also averaged 7.5 yards per carry on 52 rushing attempts, and while his numbers might dip without Marcus Mariota, he's still one of the premeir playmakers in the conference.
4. Nelson Spruce, Colorado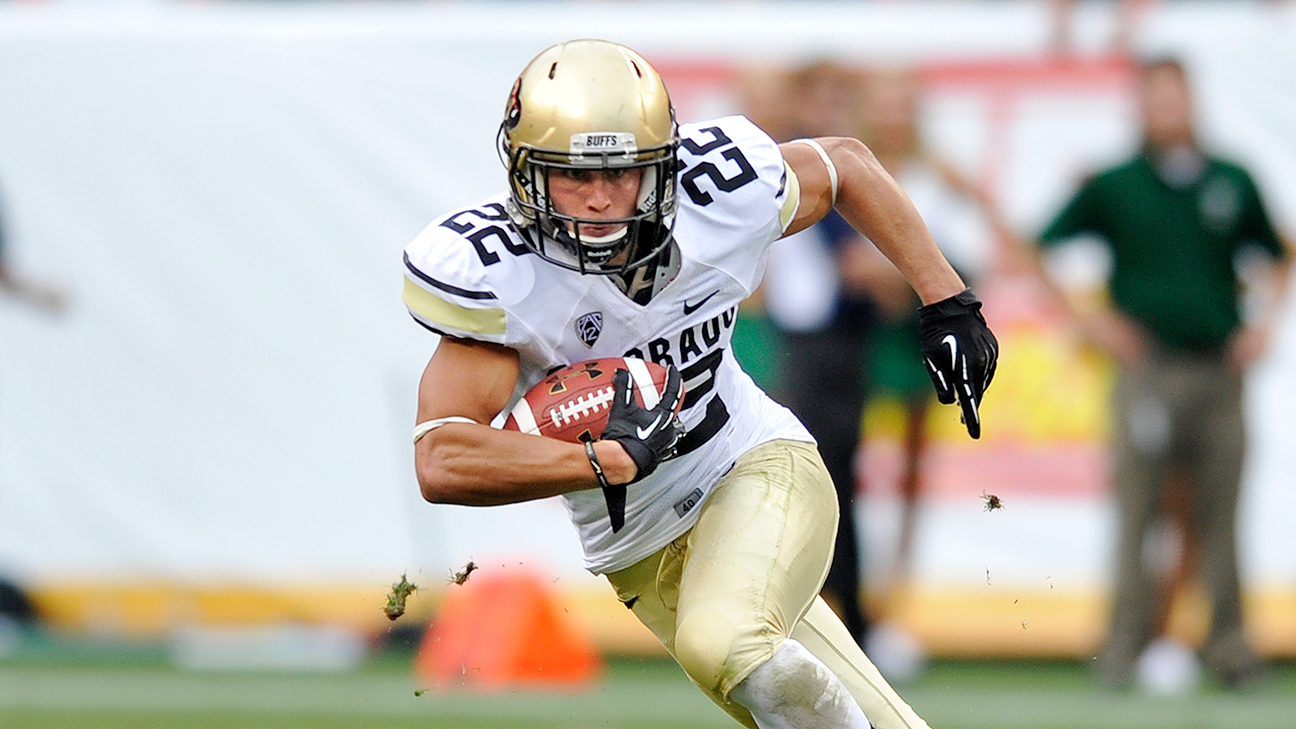 Most Pac-12 fans didn't hear much about Spruce in 2014 - after all, he was buried on a godawful Colorado squad that won a grand total of two games. While the Buffs' defense was an absolute disaster, the offense actually wasn't so bad, and Spruce was a big part of the reason why. He ended up 13th in the entire FBS in receiving yards and tied for 7th in touchdown catches, and he'll be back for his senior campaign in '15.
3. Jordan Payton, UCLA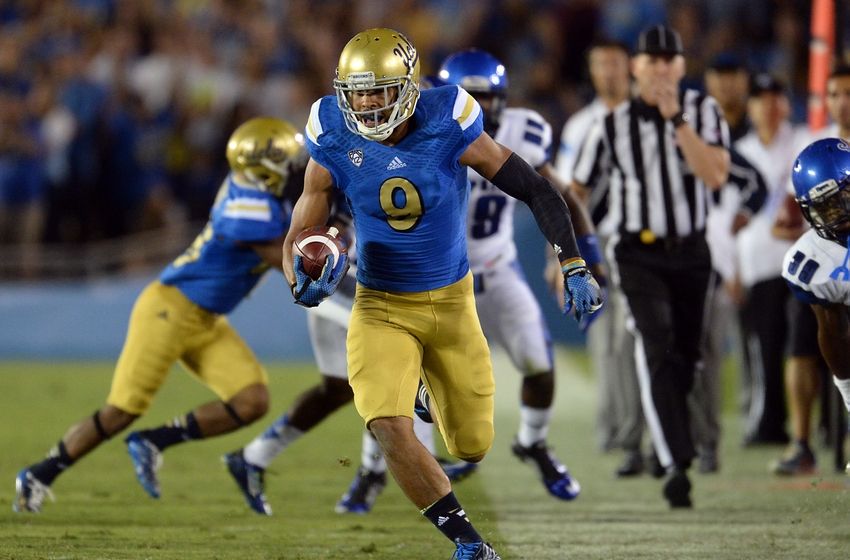 Payton faded slightly down the stretch in 2014, but he's still one of the most dangerous receivers in the conference. A strong, crafty player with world-class technique, Payton will be an immense asset for whichever Bruin starts under center next fall (Jerry Neuheisel has the seniority, but don't count out 5-Star freshman Josh Rosen).
2. Gabe Marks, Washington State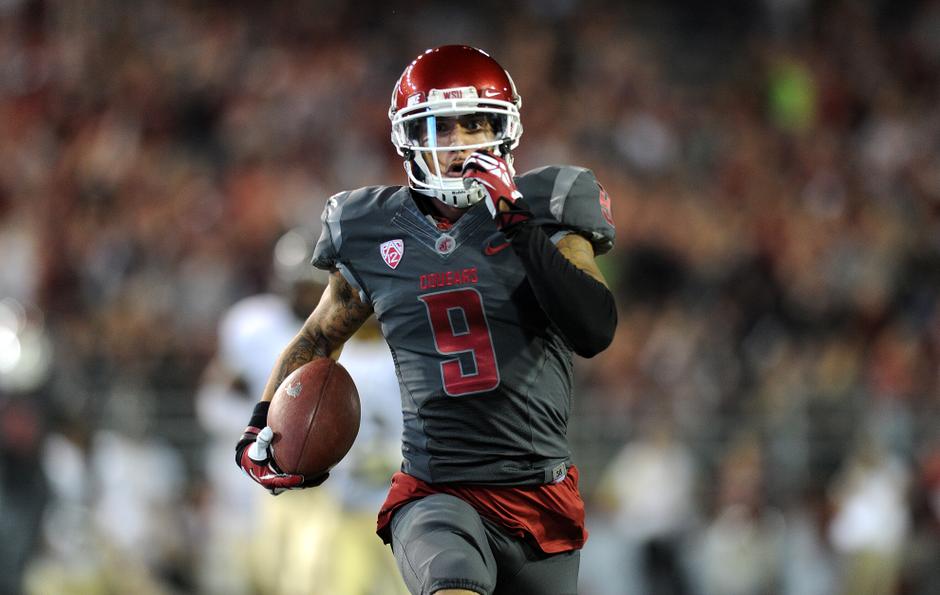 Marks racked up 1367 passing yards and hauled in nine touchdown catches in 2014, and he's set for an even bigger year in Mike Leach's fourth season at Wazzu. Marks stood out even with two other excellent WRs on the roster, and now that Isaih Myers and Vince Mayle are done, he'll get even more opportunities to shine.
1. Cayleb Jones, Arizona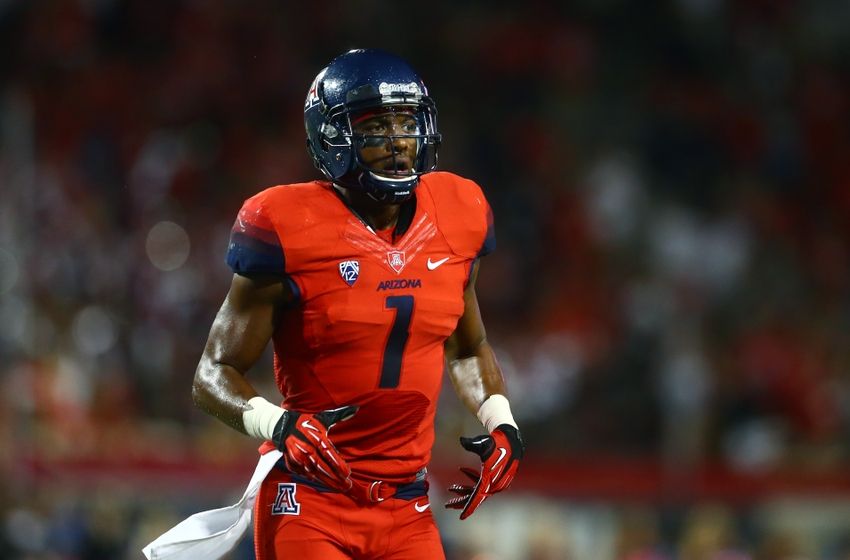 The Texas transfer made an immediate impression in 2014, with 475 receiving yards and six touchdowns in his first four games. While he wasn't able to sustain that level of production over the course of the season, he'll be the focal point of Rich Rodriguez's explosive offense in 2015. With no real weaknesses in his game and a fantastic motor, we expect Jones to continue boosting his NFL stock with another superb season.
MORE:
The 4 Best Recruiting Classes In The Pac-12
Back to the NCAA Newsfeed