Some Power 5 conference college football programs choose to go out on a limb and schedule quality during the non-conference portion of their schedules. These next four schools have done the exact opposite for 2015, filling their dance card with an assortment of FCS money-grabbers and FBS creampuffs.
Here's our list of The 4 Most Embarrassing Non-Conference Schedules In College Football For 2015.
4. Penn State Nittany Lions
Non-conference schedule: at Temple, Buffalo, San Diego State, Army
Penn State is the only school on this list without a game against an FCS opponent, but how much does that really matter when the four non-Power 5 schools on PSU's schedule went a combined 22-26 in 2014? The Nits are the only Big Ten school without a game against a Power 5 opponent -- something which should to wonders for the team's bowl positioning in 2015.
3. Mississippi State Bulldogs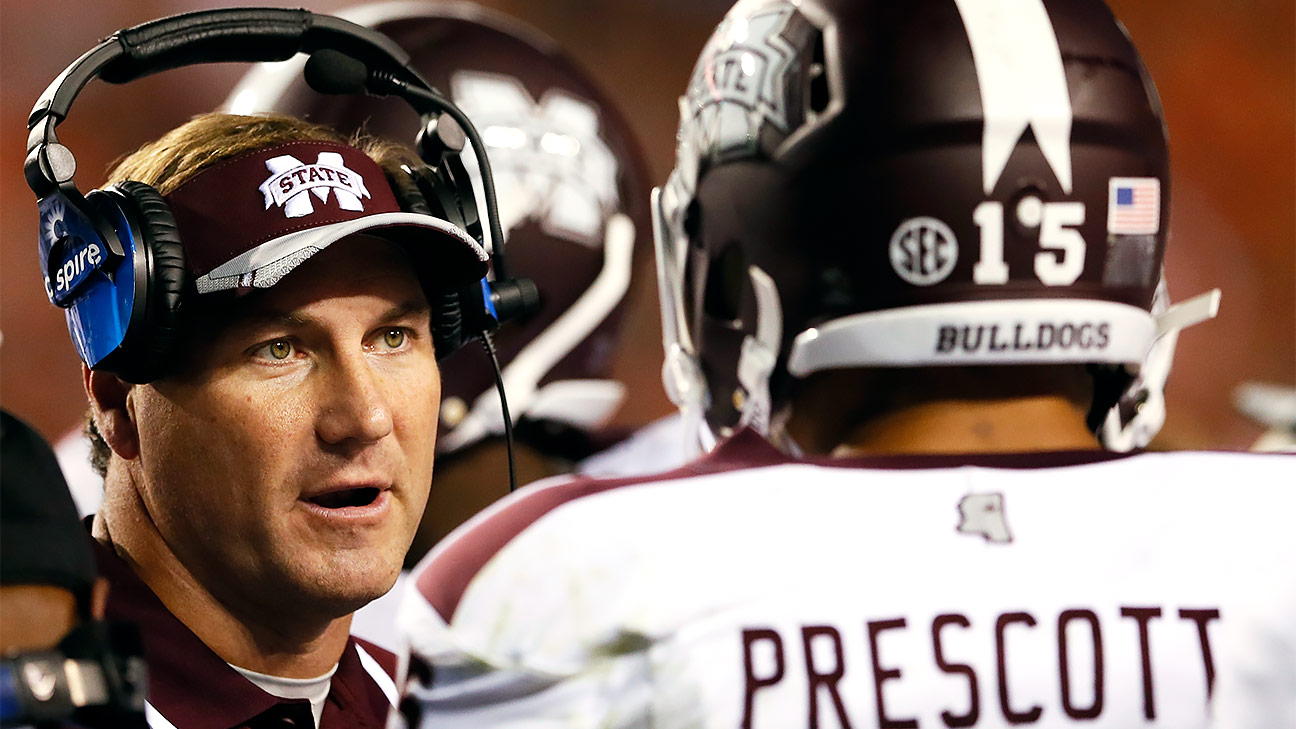 Non-conference schedule: at Southern Miss, FCS Northwestern State, Louisiana Tech, Troy
The Bulldogs rose to prominence in 2015, becoming the first program in the 78-year history of the Associated Press poll to rise from unranked to #1 in the nation in just five weeks. Mississippi State will have a self-made opportunity to repeat that momentum heading into SEC play in 2015 thanks to zero Power 5 schools on their non-conference schedule. In fact, MSU's only non-league opponent to finish with a winning record last season was Lousiana Tech (9-5).
2. NC State Wolfpack
Non-conference schedule: Troy, FCS Eastern Kentucky, at Old Dominion, at South Florida
Meet the only ACC team not slated to take on a Power 5 school in 2015. The Wolfpack's only opponent with a winning record in 2014 is FCS Eastern Kentucky, who finished 9-4. Yes, they have two road games on the schedule, but that's not exactly impressive when they come against teams against whom NC State dropped a combined 95 points on in 2014.
1. Arizona Wildcats
Non-conference schedule: at Nevada, UTSA, FCS Northern Arizona
Arizona is one of three Pac-12 teams who does not have a Power 5 school on its 2015 slate (Colorado, Washington). However, at least the Buffaloes face Colorado State (10-3 last season) and the Huskies travel to Boise State. Arizona's only non-league "test" is at Nevada, who went 7-6 last season and won't have electric QB Cody Fajardo (graduation) to lead its offense.
MORE NCAA AWESOMENESS
The 5 Best College Football Games Of 2015
Top 10 Heisman Contenders For Next Season
Back to the NCAA Newsfeed