It's early yet on National Signing Day, but some clear trends are emerging when it comes to the winners and losers of this year's recruiting season in the Big 12 Conference.
Who're the top 4 classes after the first wave of commitments on Wednesday? Find out below...
4. Oklahoma State
Oklahoma State's top-40 recruiting class hinges on three major four-star talents at three  different (and key) positions. Dual-threat quarterback John Kolar is an underrated mid-level 4-star who possesses pure natural speed and developing pocket instincts. Defensive tackle Darrion Daniels was heavily recruited within the conference, and may be the most talented DT to make his way to Stillwater since current Seahawks player Kevin Williams. Finally, safety Kevin Henry is a born tackler who excels both in coverage and joining in on the pass rush. They headline a class full of potentially underpromoted talents dying to prove themselves on the big stage.
3. Baylor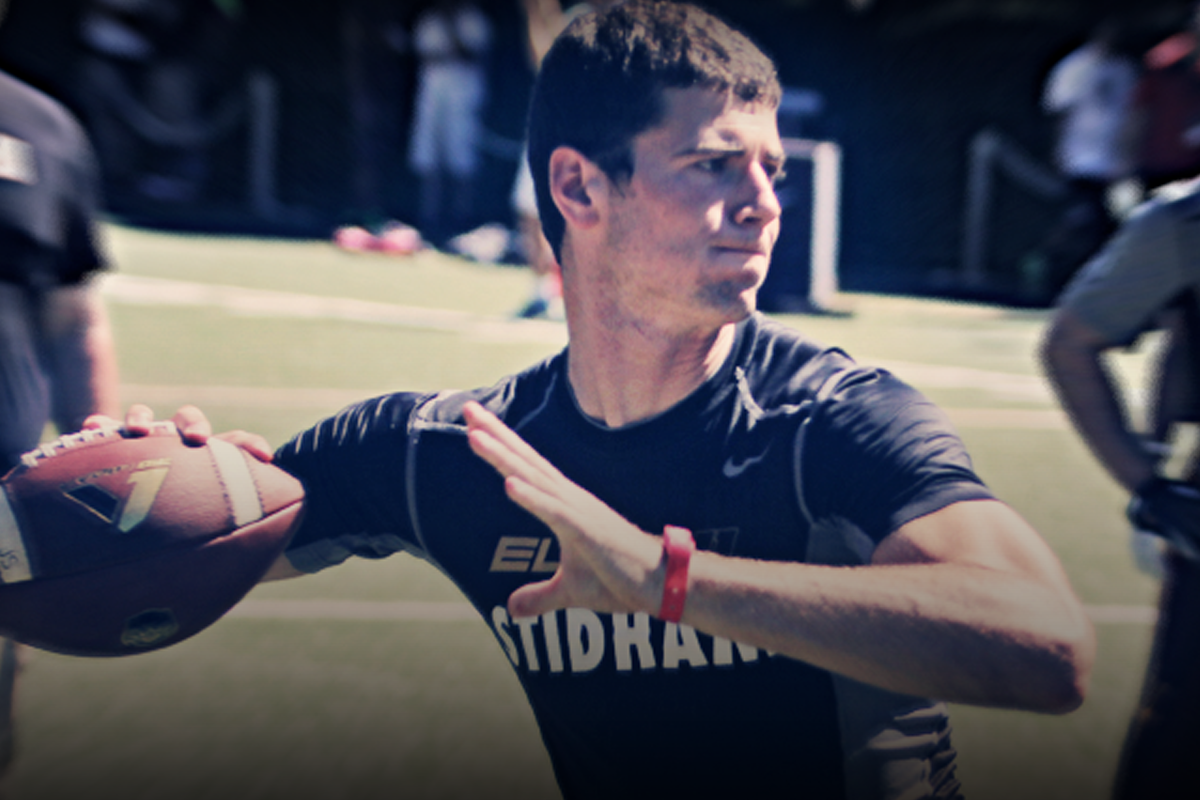 Baylor's class might only have three four-stars and a wheelbarrow of three-star prospects to its credit, but their 2015 recruiting class hinges on the landing of dual-threat quarterback and potential breakout star Jarrett Stidham. As an early enrollee, Stidham might even be able to find some playing time as a true freshman next season, and his mixture of natural confidence and pure athletic ability make him essentially a five-star quarterback 'get' without the rating.
2. Oklahoma
Ranked just outside of ESPN's top 15 recruiting classes as of this writing, Bob Stoops has put together an impressive class with boatloads of potential and upside. While there are no five-star prospects to be had for OU this time around (at least according to 247Sports), Oklahoma is slated to have 10 four-stars (6 defensive, 4 offensive) on campus and 24 new commits overall in Norman in 2015, with defensive tackle Neville Gallimore and inside linebacker Ricky DeBerry poised to make a major impact for the Sooners D for years to come.
1. Texas
Charlie Strong may not have a national title contender appear out of thin air in 2015, but the Texas Longhorns' 2015 recruiting class is enough for the Burnt Orange faithful to be excited for the team's College Football Playoff prospects down the road. Headlined by 5-star master of destruction (and outside linebacker) Malik Jefferson, this is a potential-star-studded class highlighted by an eye-popping 13 projected four-star prospects and some great complementary pieces to round things out. This is a top-10 recruiting class in anybody's book.
Back to the NCAA Newsfeed