With the 2014 college football season rapidly approaching, it's time to take a look at the coaches who need a major turnaround to save their job. Fair or not, college athletic directors have an itchy trigger finger when it comes to axing head coaches...and these are the ones with the most to worry about.
10. Kyle Flood, Rutgers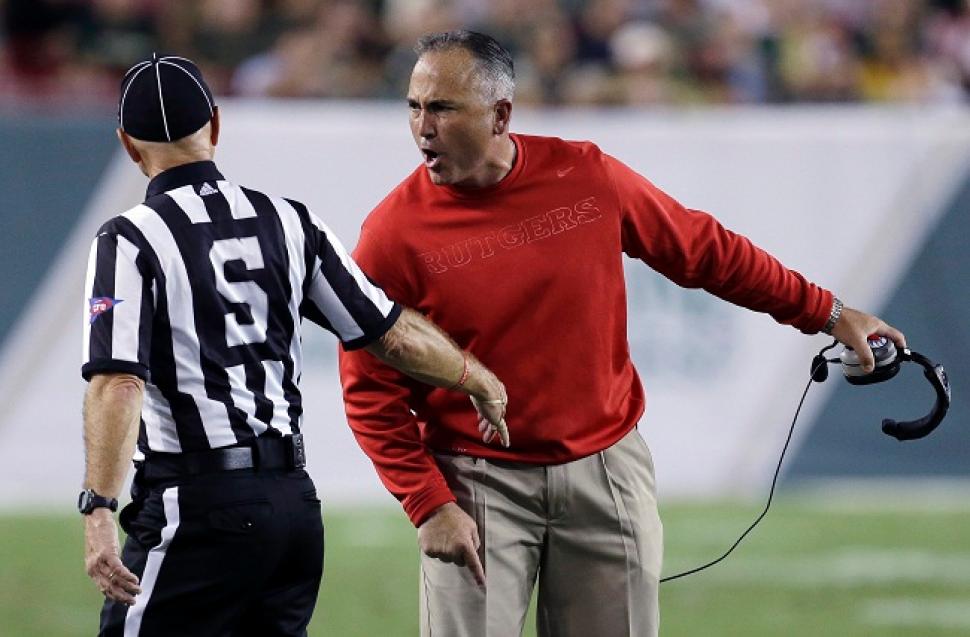 Rutgers is playing in its third different conference in three years under Flood, and all the commotion hasn't been good for their on-field performance. The Scarlet Knights regressed in Flood's second year, going from 9-4 to 6-7...and things in the Big 10 will be very different from last year's AAC campaign.
With new coordinators on both sides of the ball and a new, much-tougher conference to wrangle, the cards are stacked against Flood. While a decent (3-5?) Big 10 record might save his job, don't bet on that happening.
9. Al Golden, Miami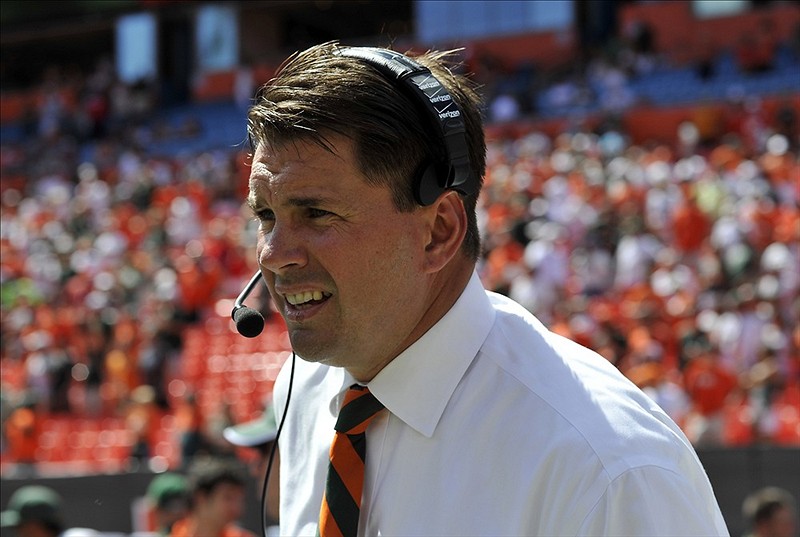 Golden's Hurricanes have improved in every year of his tenure, then made it to a bowl game in their first season after a self-imposed ban ended...so how is he on the hot seat?
The Hurricanes have taken care of business against teams they're expected to beat, but they've struggled mightily in big games. Golden still hasn't beaten ACC rival Florida State, and is just 3-6 against ranked opponents. At a school that sees itself as one of the nation's premier football programs, that isn't enough. It's a little unfair, especially given the situation Golden was handed, but anything short of a top-tier bowl game could mean the end of his time at the U.
8. Tim Beckman, Illinois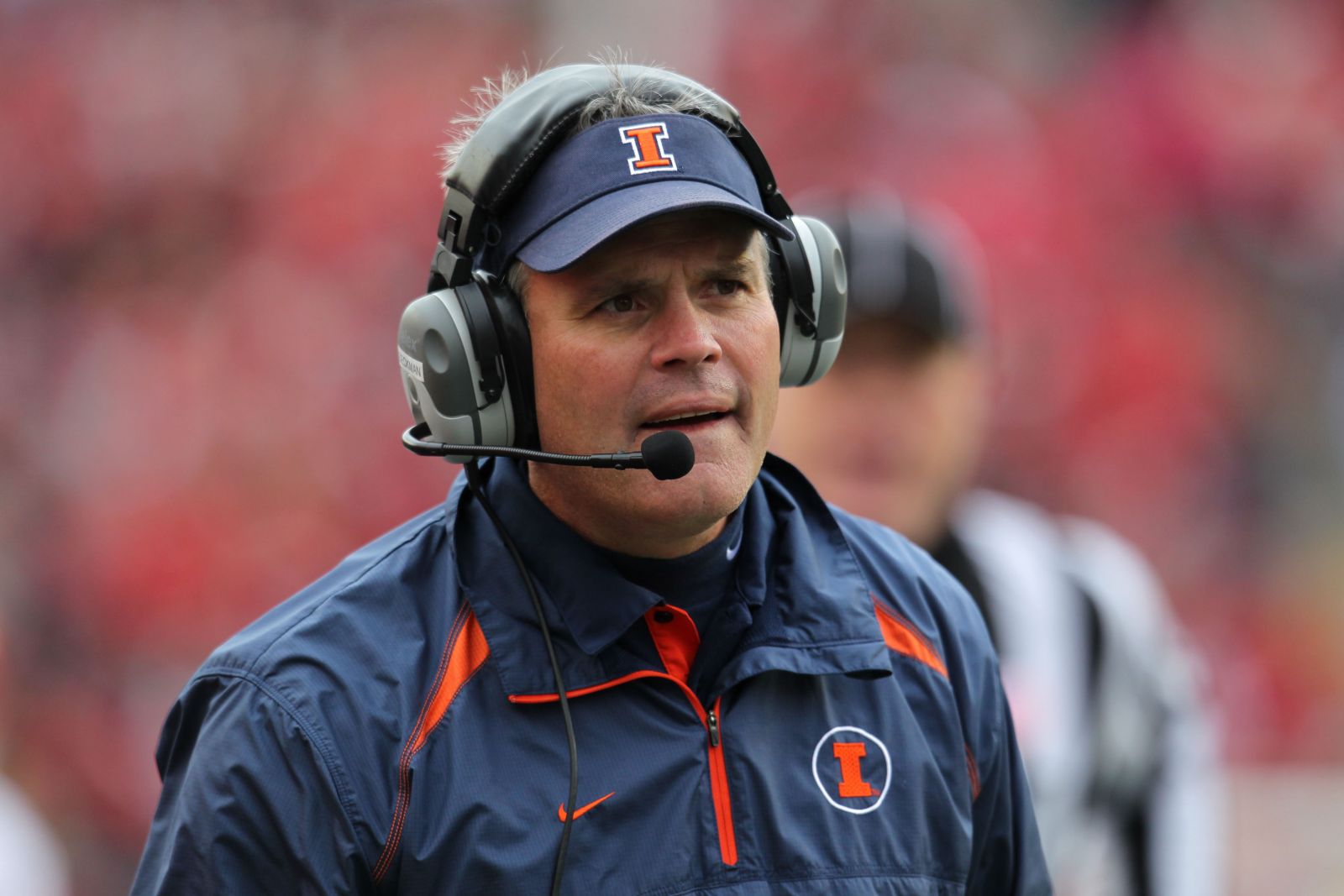 Illinois got off to a hot start in 2013, winning three of their first four...and then the Big 10 schedule started. The Illini dropped to 1-15 in conference games during Beckman's tenure...and the natives are starting to get restless.
No matter how well Beckman does against out-of-conference cupcakes, it won't save him if the Illini get mauled by Big 10 opponents for a third straight year.
7. Sonny Dykes, California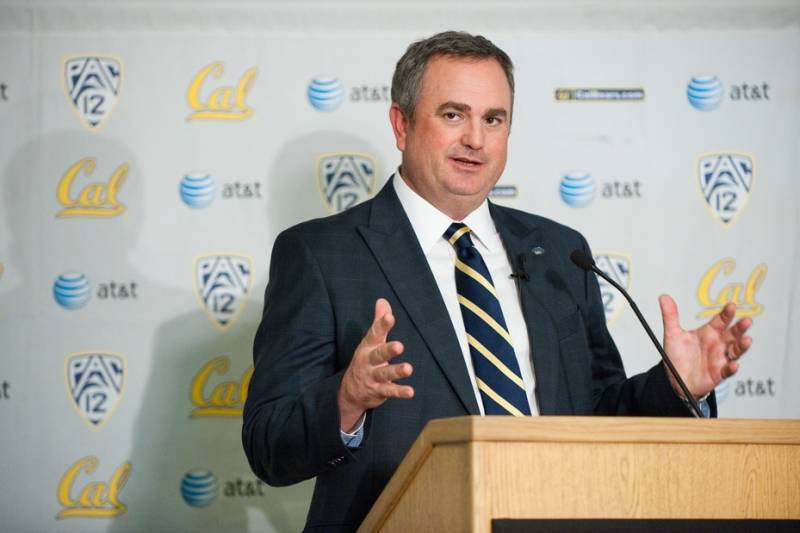 Everyone in Berkeley knew that Dykes would need time to turn the Bears around. They didn't know, however, that Cal would flounder to an abysmal 1-11 record, with their only victory coming in an unconvincing home win over Portland State.
That win was one of only two games in 2013 where Cal didn't get blown out. For a program that was nearly #1 in the country less than a decade ago, that's unacceptable no matter how low the expectations were. If the Bears don't look like a different team at the start of the 2014 season, Dykes won't be around much longer.
6. Bret Bielema, Arkansas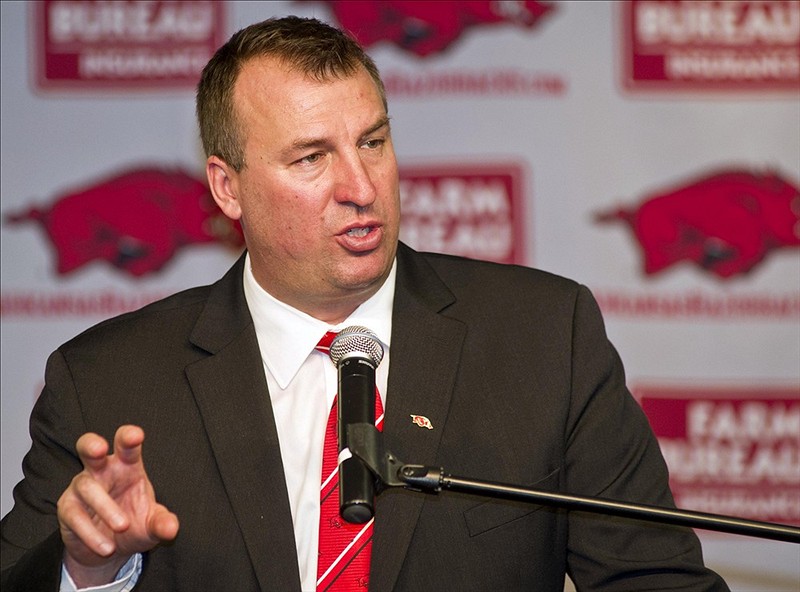 It was fairly clear that Bielema's style wouldn't mesh at Arkansas right away, but no one expected the Razorbacks to end up with their first winless SEC campaign since 1942.
Bielema will need to do much better than 3-9 overall this year, and a few SEC wins will show the fans in Fayetteville that things are on the right track. If Bielema can't win conference games, though, he won't be back for a third season.
5. Charlie Weis, Kansas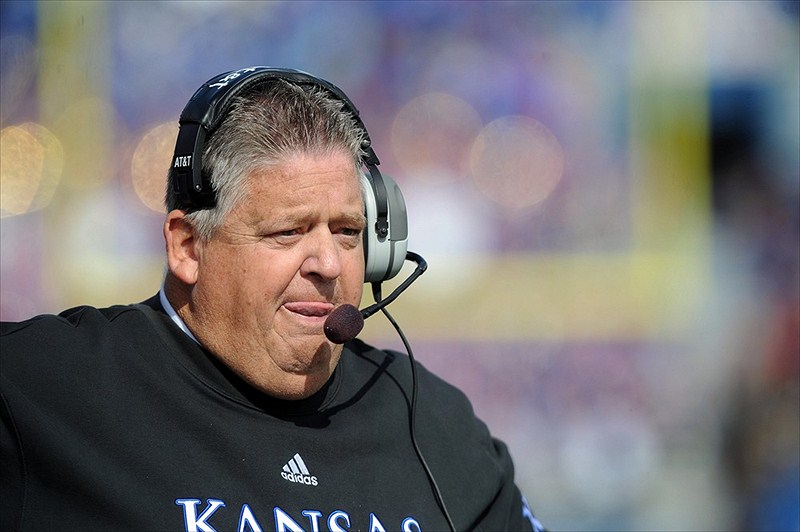 Weis has now lost 20 of his 24 games as Kansas HC. Yes, going from 1-11 in 2012 to 3-9 in 2013 is an improvement...but only in the most literal sense.
Kansas struggled on both sides of the ball last year, and unless the Jayhawks show real, tangible progression (like winning more than one Big 12 game), Weis will be gone.
4. Brady Hoke, Michigan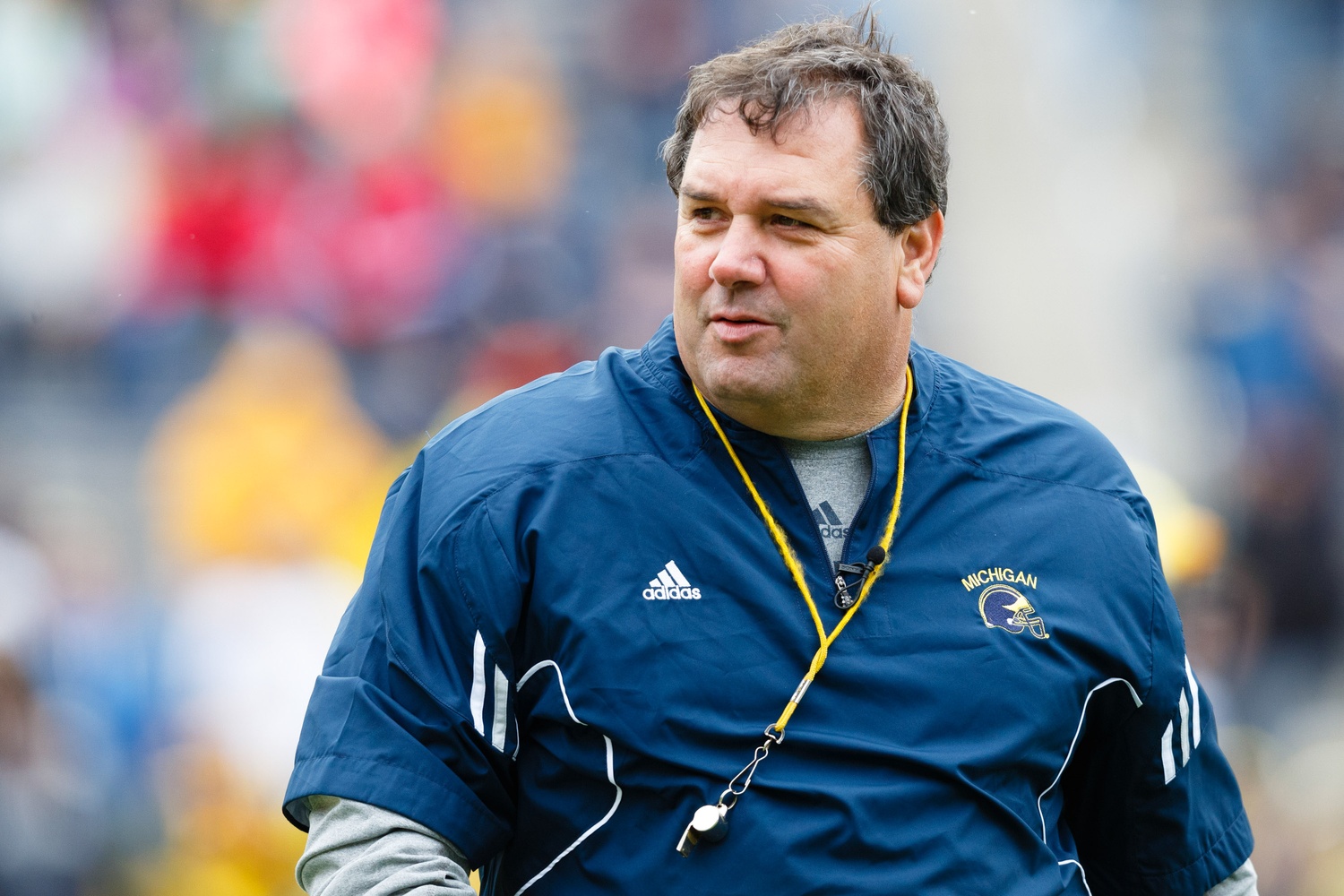 While Michigan AD Dave Brandon has been supportive of Hoke in public, patience is wearing thin behind the scenes. As far as a number of wealthy Michigan boosters are concerned, it's time for Hoke to put up or shut up - mid-December bowl games are no longer acceptable.
Michigan doesn't have a very challenging schedule this year, and if the Wolverines still find a way to struggle, Hoke's job is in serious jeopardy.
3. Mike London, Virginia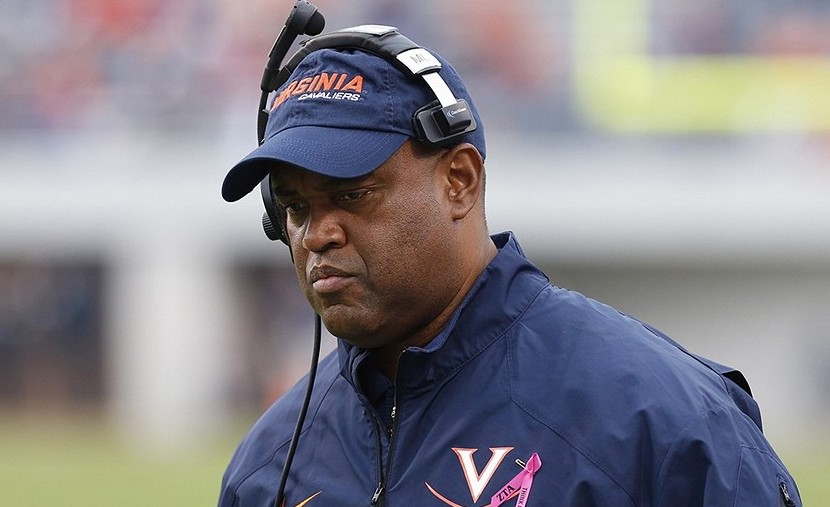 It wasn't long ago that London was one of the most promising young coaches in the game. He'd turned the Cavaliers around, taking them to the 2011 Chick Fil-A Bowl...but then the bottom fell out.
After going 4-8 in 2012 and 2-10 in 2013 (along with a 0-8 ACC record), London - and everyone else in Virginia - knows something needs to change.
2. Dana Holgorsen, WVU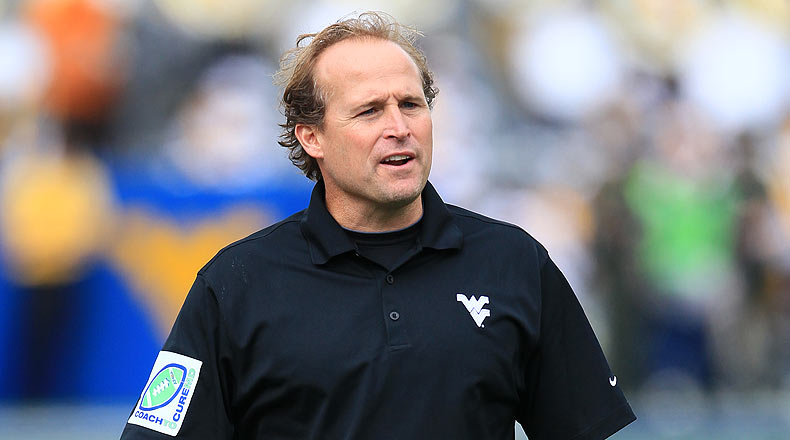 Holgorsen's Mountaineers have lost 16 of their last 20 games. They've struggled to acclimate to the Big 12, going 2-7 in conference last season after a 4-5 mark in 2012.
Athletic Director Oliver Luck is not the type to be content with that kind of performance. If WVU doesn't make a major turnaround (8 wins at the absolute minimum), Holgorsen better start polishing that resume.
1. Will Muschamp, Florida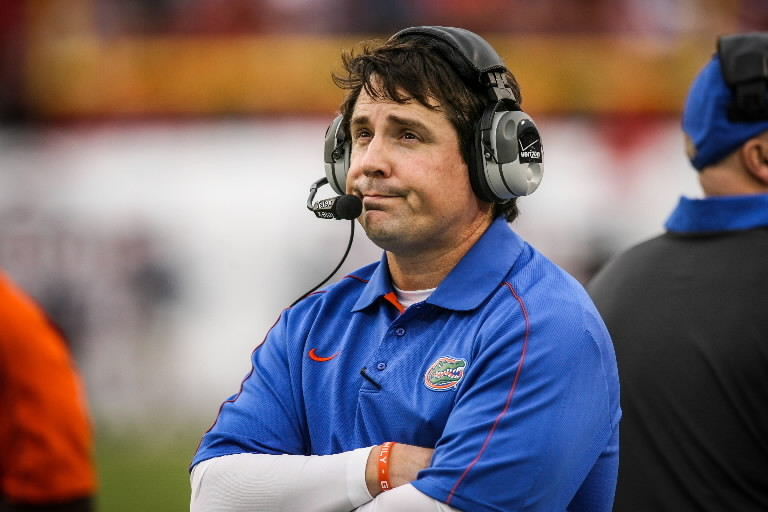 The honeymoon is officially over. Muschamp is now 22-16 over three seasons in Gainesville, and his 4-8 mark last year was the program's first losing season since 1979.
Muschamp will be on an incredibly short leash this year, and if the Gators struggle early, don't be at all surprised if they show him the door.
Additional Reading:
Where Are They Now? Catching Up With The #1 Football Recruits Of The Past Decade
Back to the NCAA Newsfeed