With a dominant win over Iowa State, TCU seemed like a virtual lock for the College Football Playoff, but the 11-1 Horned Frogs dropped from third to sixth in the College Football Playoff Rankings, taking them out of the playoff.
Now that they're headed to one of the other premier "New Year's Six" bowls, here are the potential destinations for TCU:
Chick-fil-A Peach Bowl (at-large vs. at-large)
Tues., Dec. 31, 12:30 pm ET
Georgia Dome, Atlanta, GA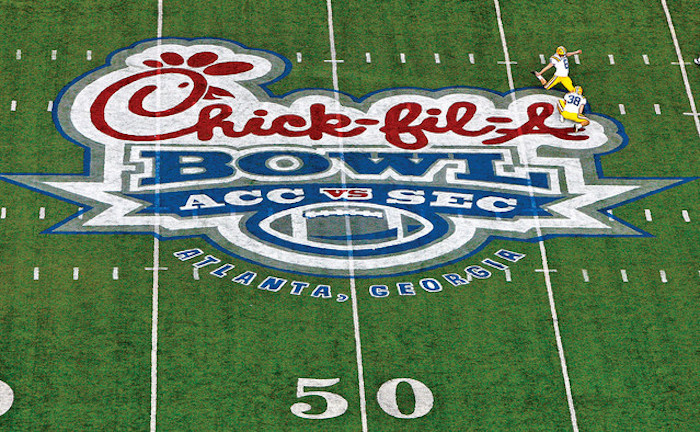 The Peach Bowl is the furthest away "New Year's Six" game that features an at-large berth for TCU, so there's still a chance they could end up in Atlanta. This is the least appealing option for the Horned Frogs since their fans would have to travel further and they likely wouldn't have as much support as they would if they stayed closer to home.
Cotton Bowl (At-Large vs. At-Large)
AT&T Stadium, Arlington, TX
Thu., Jan. 1, 12:30 p.m. ET
The Cotton Bowl makes the most sense among these options for TCU given their location, but that's the same case for Baylor, who is ranked ahead of the Horned Frogs. TCU would love to say close to home and play in Cowboys Stadium as more of their fans would be able to go to the game and give them somewhat of a home field advantage.
VIZIO Fiesta Bowl (At-Large vs. At-Large)
University of Phoenix Stadium, Glendale, AZ
Wed., Dec. 31, 4:00 p.m. ET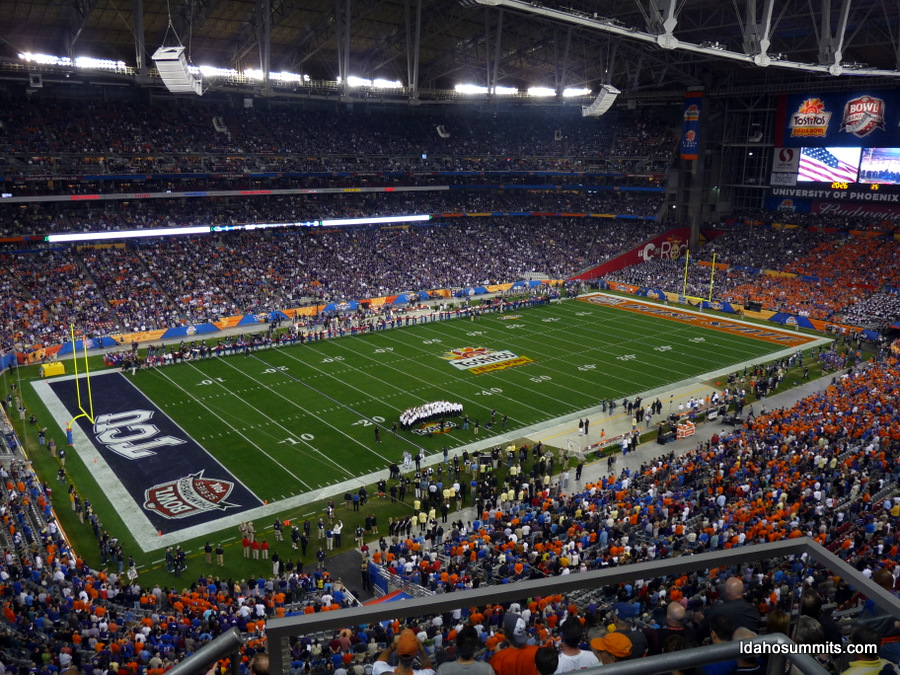 When TCU last played in a major bowl game, it was in the 2010 Fiesta Bowl against Boise State. Since Baylor is ranked ahead of them, the Bears will probably go to the Cotton Bowl, leaving the Horned Frogs for the Fiesta Bowl. TCU fans won't have a problem with traveling to Arizona, but they might have a problem with the fact that they'll probably face Boise State again.
Who would you like to see TCU match up with? Let us know in the comments section!
Never miss another story on one of your favorite teams – sign up for a free Chat Sports account today!
RELATED ARTICLES
TCU's 3 Most Likely Bowl Opponents
Back to the NCAA Newsfeed