The Big Ten is known for being a run-first conference, making the running back even more crucial to a team's success in league play. With Wisconsin's Melvin Gordon, Indiana's Tevin Coleman, and Nebraska's Ameer Abdullah leaving for the NFL Draft, who will be the best backs in the Big Ten in 2015?
5) Imani Cross, Nebraska
Replacing Ameer Abdullah is going to be a tough task, but Cross showed flashes of being a future star last season. The Cornhuskers still plan on running the ball a lot under new head coach Mike Riley, who hopes to make the most of the 5.1 yards per carry Cross averaged last year.
4) Akeel Lynch, Penn State
Lynch had a great end to the season for the Nittany Lions after he took over the starting job, rushing for 393 yards and three touchdowns over the last four games. Penn State needs to drastically improve their offensive line to be really effective running the ball, but Lynch has shown he has the ability take over a game.
3) Derrick Green, Michigan
Green, who will be a junior next year, was the starting running back at the beginning of the season for the Wolverines, but missed the last half of the year with a broken clavicle. He recorded 471 yards and three touchdowns through six games last year on an impressive 5.7 yards a carry, and is the early favorite to start again this year.
The former five-star recruit is a powerful running at 5'11″, 227 lbs., and is the most like the running backs new head coach Jim Harbaugh is used to. Green only had one game with more than 15 carries last season – he should see a MUCH heavier workload in 2015.
2) Corey Clement, Wisconsin
Clement ran for nearly 1,000 yards in each of the last two seasons backing up Melvin Gordon, and he's now the featured back in Wisconsin's run-dominated offense. He'll get plenty of opportunities to show what he can do for the Badgers, and it's not out of the question for him to rush for over 1,500 yards next season.
1) Ezekiel Elliott, Ohio State Buckeyes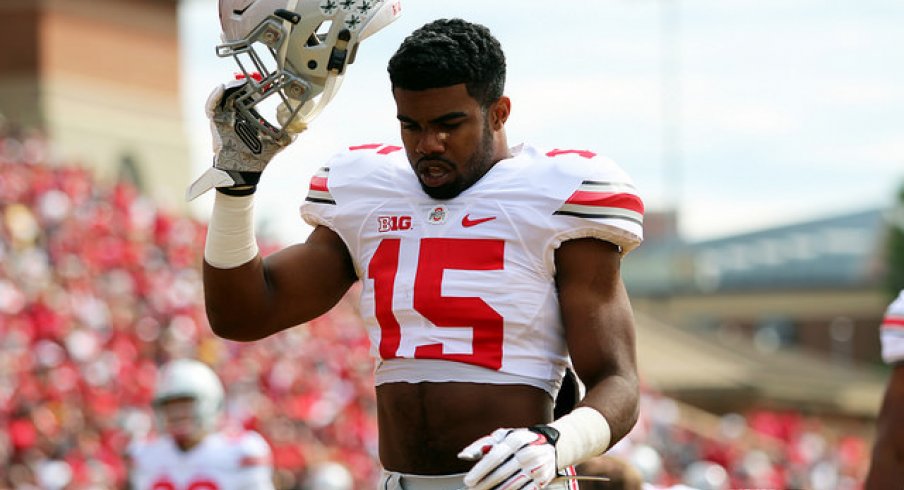 No one finished the season stronger than Elliott, arguably the breakout star of Ohio State's title run. A junior in 2015, Elliott will benefit from a very similar offensive line (just one senior started in '14) and the promotion of Ed Warriner – a line/run game specialist – to offensive coordinator. In Ohio State's last four games of the 2014 season, Elliott rushed for 817 yards and 10 touchdowns. If he can carry that momentum into next year, he'll be hard to catch.
Back to the NCAA Newsfeed