This wasn't your average morning in Fayetteville.
Arkansas QB Brandon Allen's Chevy Avalanche was set on fire in a suspected arson, and authorities are currently investigating. 5NEWS anchor/reporter Katelynn Zoellner posted multiple pictures of the aftermath on her Twitter account, and it definitely isn't pretty: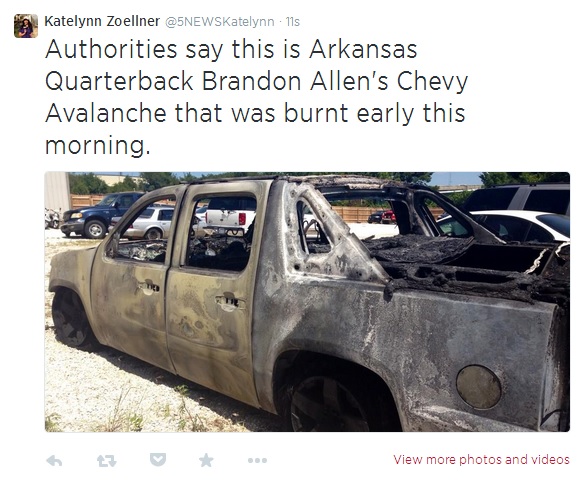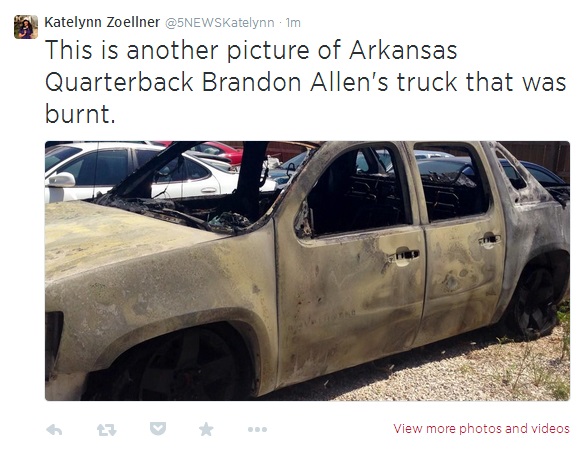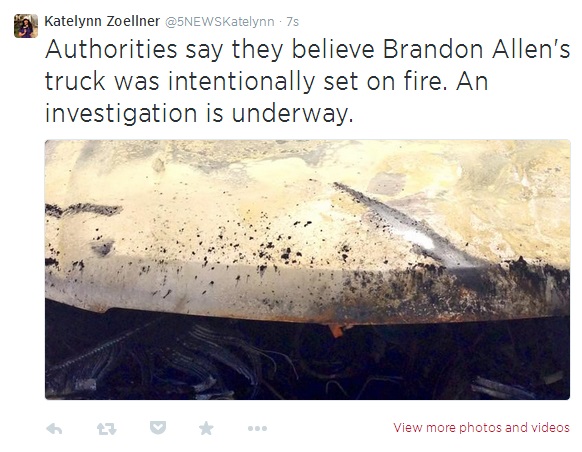 Hope Allen had that bad boy insured. We'll have more on this developing story on our Arkansas Razorbacks team page over the course of the week.
MORE ARKANSAS:
This Thrilling Arkansas Football Hype Video Will Give You The Chills
11 Twitter Accounts Every Arkansas Fan Should Be Following
Back to the NCAA Newsfeed