National Signing Day is almost upon us, and just a handful of big names are left on the board. While most schools already have their signing class locked up, there are a few who could get even better on Wednesday...let's take a look at the best players who haven't announced their decision yet, and forecast their most likely college destination.
10. OLB Roquan Smith, Macon County (Montezuma, GA)
The dynamic edge rusher is rated as the #5 OLB in the Class of '15, and he's been getting heavy interest from UCLA, Michigan, and Texas A&M in recent days. While the Bruins have a shot, Mark Richt's Georgia Bulldogs are way out in front of the schools trying to make a late push.
The Verdict: GEORGIA
9. WR Damarkus Lodge, Cedar Hill (Cedar Hill, TX)
It's effectively down to Ole Miss and Texas A&M for Lodge, who had 25 receiving touchdowns as a senior for Texas HS Football powerhouse Cedar Hill. Kevin Sumlin made an in-home visit over the weekend, but Ole Miss is still by far his most likely destination.
The Verdict: OLE MISS
8. RB Soso Jamabo, Plano West (Plano, TX)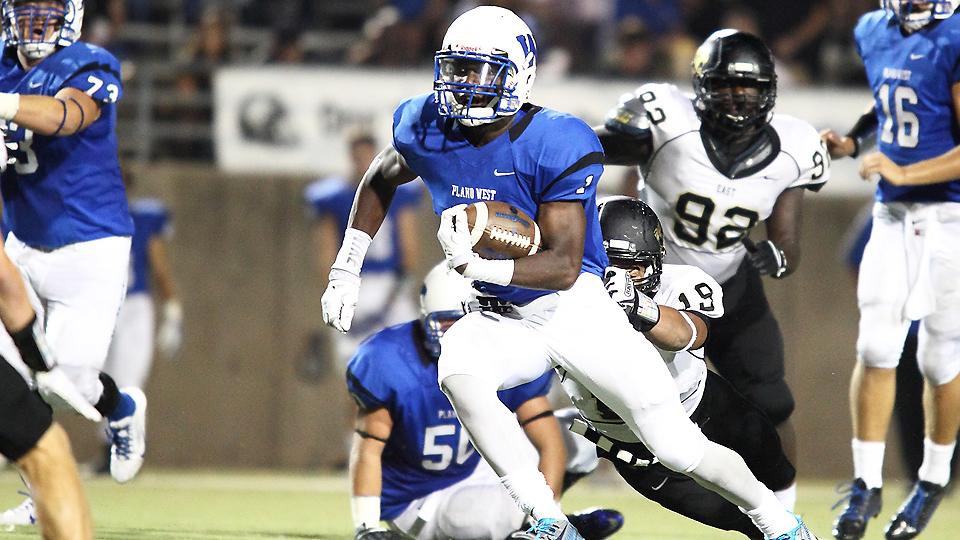 You might remember Jamabo as the jokester who listed his final two schools as The University of Phoenix and ITT Tech. In reality, he's down to UCLA and Texas, and Jim Mora's Bruins are heavy favorites going into National Signing Day. We don't anticipate any surprises.
The Verdict: UCLA
7. DT Rasheem Green, Gardena, CA (Junipero Serra)
Arizona State and Miami (Fl.) have both made late charges, but it sounds like Green's mind is already made up: he's going to be a USC Trojan. At this point, the official announcement is just a formality.
The Verdict: USC
6. DT Daylon Mack, Gladewater, TX (Gladewater)
A two-way bruiser in high school who played both DT and fullback, Mack is an absolute freight train who can move despite weighing in at 330 pounds. Texas A&M is the clear leader at this stage, and anything else would be a real shock.
The Verdict: TEXAS A&M
5. DT Terry Beckner Jr., East St. Louis (East Saint Louis, IL)
The #3 DT in the Class of 2015 is one of the most well-balanced defensive prospects in this class - he has no real weaknesses and can be an immediate impact player at the college level. While Ohio State and Florida State have made him a priority over the last few weeks, Beckner is most likely to stay in-state and commit to the Missouri Tigers.
The Verdict: MIZZOU
4. DE CeCe Jefferson, Baker County Senior (Glen Saint Mary, FL)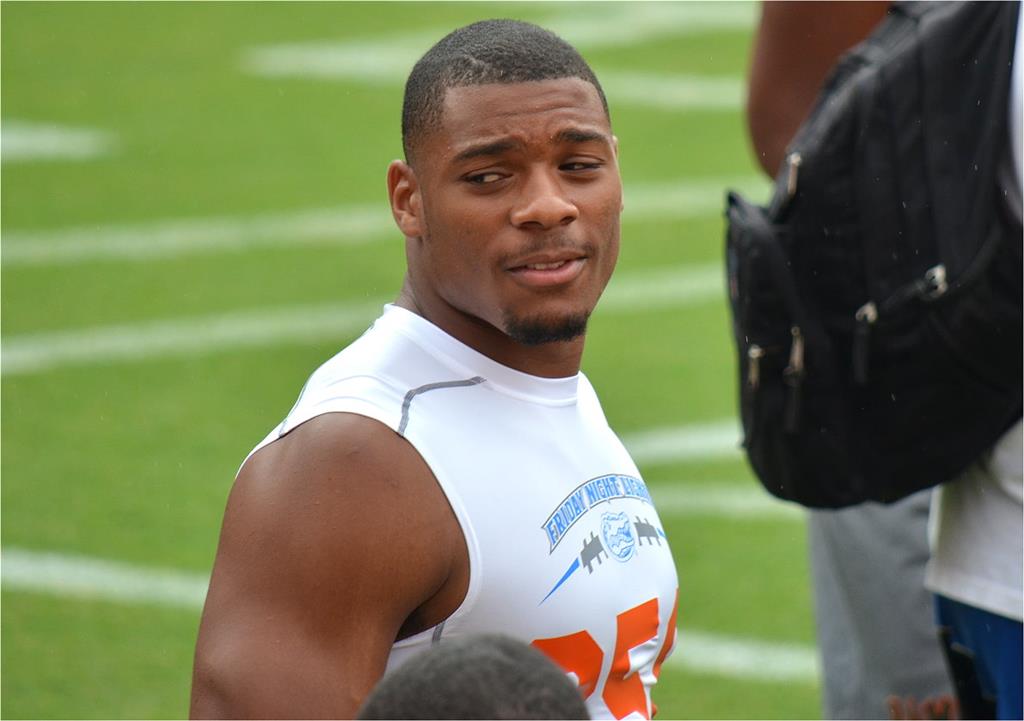 Jefferson is one of the most interesting prospects in this group because of the approach he took towards recruiting. While some recruits hate the constant pressure that comes with the process, Jefferson took a level-headed, light-hearted approach...but that also made it very hard to tell which teams were real contenders and who he was just being polite to. There's no consensus on recruiting sites as to where he ends up, but the most confident teams heading into signing day are Florida, Alabama, and Ole Miss. Ole Miss and Florida are the popular picks, but based on how well Alabama thought their in-home visits went...we're gonna swing for the fences and say he ends up with the Crimson Tide.
The Verdict: ALABAMA
3. CB Iman Marshall, Long Beach Poly (Long Beach, CA)
Marshall has kept his recruitment open for a long time, but USC has always been the clear leader. While Marshall took late visits to FSU, Michigan, LSU, UCLA and Florida State, it doesn't sound like any were able to gain ground on the Trojans.
The Verdict: USC
2. DE Byron Cowart, Armwood (Seffner, FL)
Cowart (pictured up top) has offers on the table from nearly every major program in the land, but Auburn and Florida have separated themselves from the pack. While UF was reportedly leading the race up until recently, Auburn has jumped back on top thanks to a late push from new defensive coordinator Will Muschamp (Florida fans might be familiar with that name...). While things could always change on signing day, the Tigers are very confident as we enter the final stretch.
The Verdict: AUBURN
1. OT Martez Ivey, Apopka (Apopka, FL)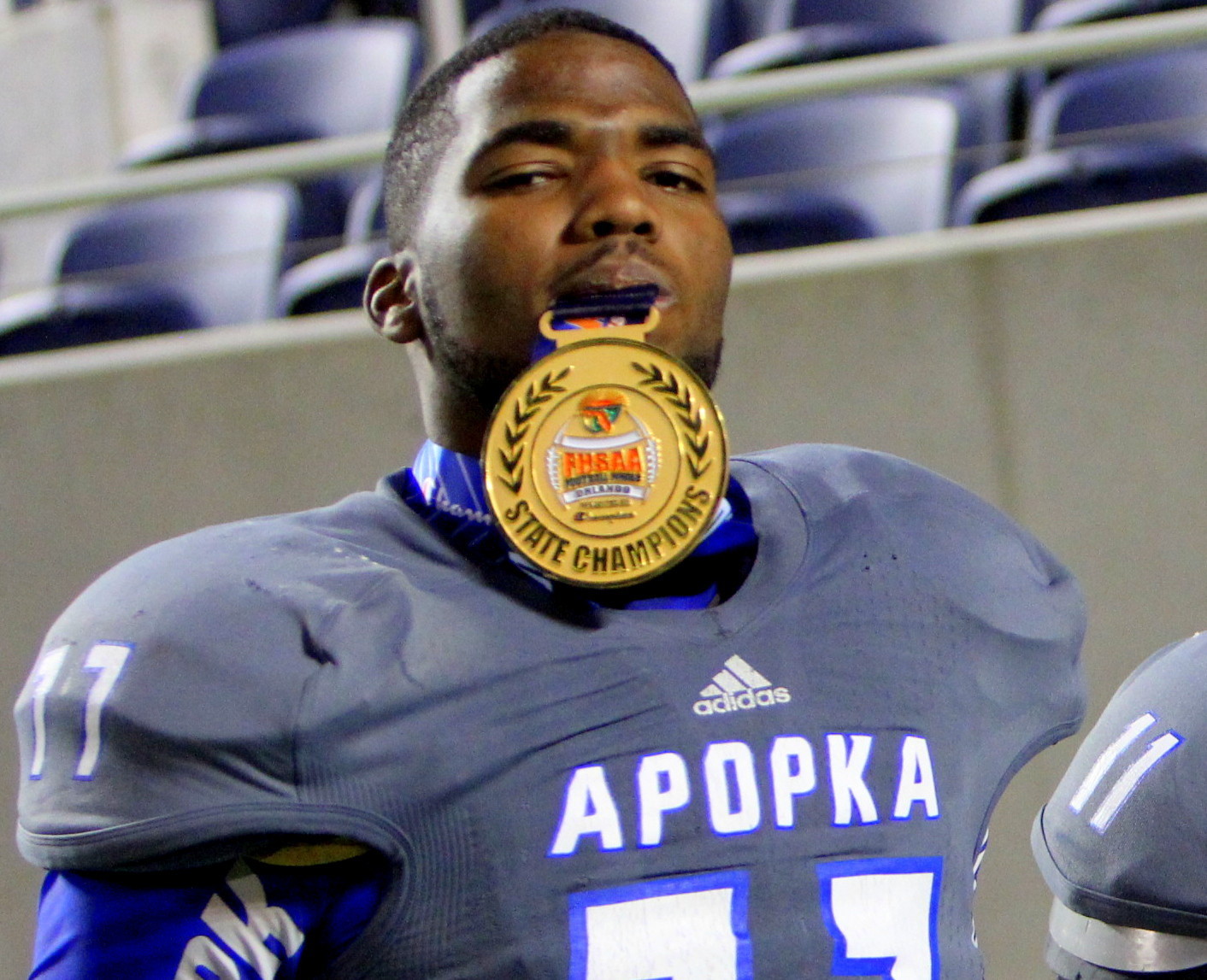 A sensational tackle who could make an impact as a true freshman, Ivey is the kind of player who comes along just once every few years. Like Cowart, Florida and Auburn are currently duking it out for his signature, and the Gators hold a slight edge heading into National Signing Day.
The Verdict: FLORIDA
247 Sports composite ratings were used to determine the order of this list.
MORE:
The 10 Best Offensive Recruits In The Class Of 2015
The 5 Best Defensive Prospects In The 2015 Recruiting Class
Back to the NCAA Newsfeed