Here's another highlight to add to Mississippi State Bulldogs QB Dak Prescott's growing Heisman Trophy campaign.
In this next GIF, Prescott proceeds to outrun and outwit five different Kentucky Wildcats defenders at once en route to a huge gain on the ground: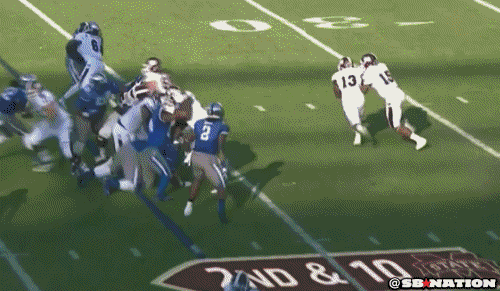 Thanks to SBNation for the awesome GIF.
MORE NCAA AWESOMENESS
PHOTO: Stanford's Band Mocks Ohio State's Band, Spells Out "Oh No"
VIDEO: Arkansas 350-Pound OL Throws Touchdown Pass
Back to the NCAA Newsfeed