College football fans usually love when ESPN's College Gameday comes to their school. It's a chance to show your campus and passionate fan base off on national television, and it also means you're playing in the biggest game of the week.
This week, Gameday will be in Tallahassee for No. 2 Florida State's matchup with No. 5 Notre Dame.
However, some Seminoles fans aren't very pleased with ESPN and their coverage of Jameis Winston at the moment, doing so on social media through the hashtag #FSUTwitter. As a result, they're trying to plan a protest that would take place during the popular show.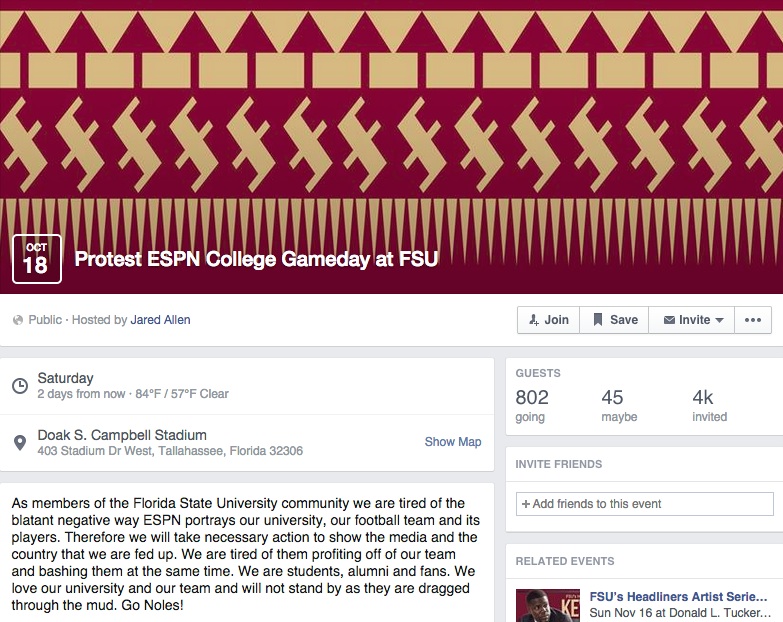 Attention #FSU fans going to #Gameday: We're trying to get everybody to sit on the ground, backs to the stage in a silent protest of #ESPN

— Brenden Martin (@brendenmartin28) October 14, 2014
It remains to be seen whether the protest will involve all fans who show up at Gameday, or if it will just be a small group of people. Either way, it'll be fun to watch.
Gameday starts at 9:00 am ET on ESPN.
Back to the NCAA Newsfeed