Nick Saban and Steve Spurrier were both on ESPN's College Football Live on Tuesday, and decided to field some questions. When the guys asked Saban how he sold playing time to recruits, Steve Spurrier made one of the greatest faces in the history of live television: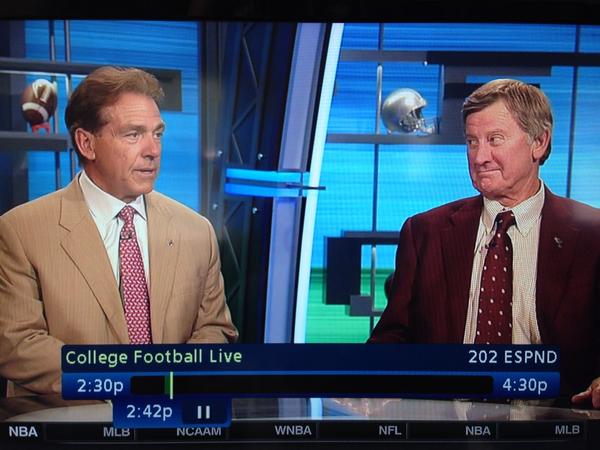 Alabama, of course, is twelve-deep at every position, which makes playing time hard to come by.
(h/t to Chris Vannini of CoachingSearch.com, who originally spotted this gem)
More:
12 Way-Too-Early Heisman Trophy Candidates
How Much Is Every SEC Athletic Program Worth?
Back to the NCAA Newsfeed