We've reached the halfway point of the 2014 NCAA football season, and the pitchforks are already starting to come out. These five coaches are all under pressure to turn their seasons around...or they might not enjoy the consequences:
5. Larry Fedora, UNC (3-4)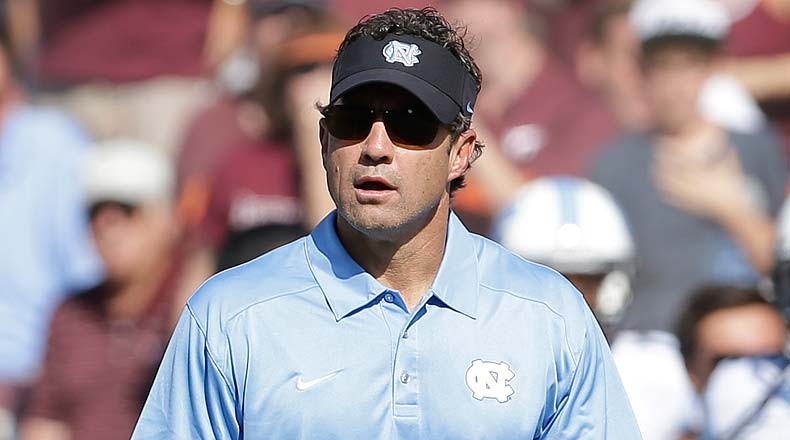 The pressure on Fedora eased slightly with UNC's win over Georgia Tech, but he's fallen a long way from the high he started on with his 8-4 debut in Chapel Hill. With a second losing streak of four games or more in two seasons and allegations of academic misconduct surrounding the program, all eyes are on Fedora to right the ship. If the Tar Heels lose their third straight against Duke - who hadn't beaten them since 2003 before Fedora took over - that could do it.
Hot Seat Rating: Uncomfortably Warm
4. Al Golden, Miami (FL) (4-3)
Golden's job security hasn't gotten the same kind of media attention as Brady Hoke's or Will Muschamp's, but the pressure is definitely building. Sanctions or no sanctions, Miami fans aren't used to spending almost a decade out of contention, and the Canes haven't won a bowl game since Larry Coker's last year in 2006. If Golden can't start showing tangible progress (the Canes are 1-6 against ranked teams since 2012), this could very well be his last year at the U.
Hot Seat Rating: Getting Toasty
3. Tim Beckman, Illinois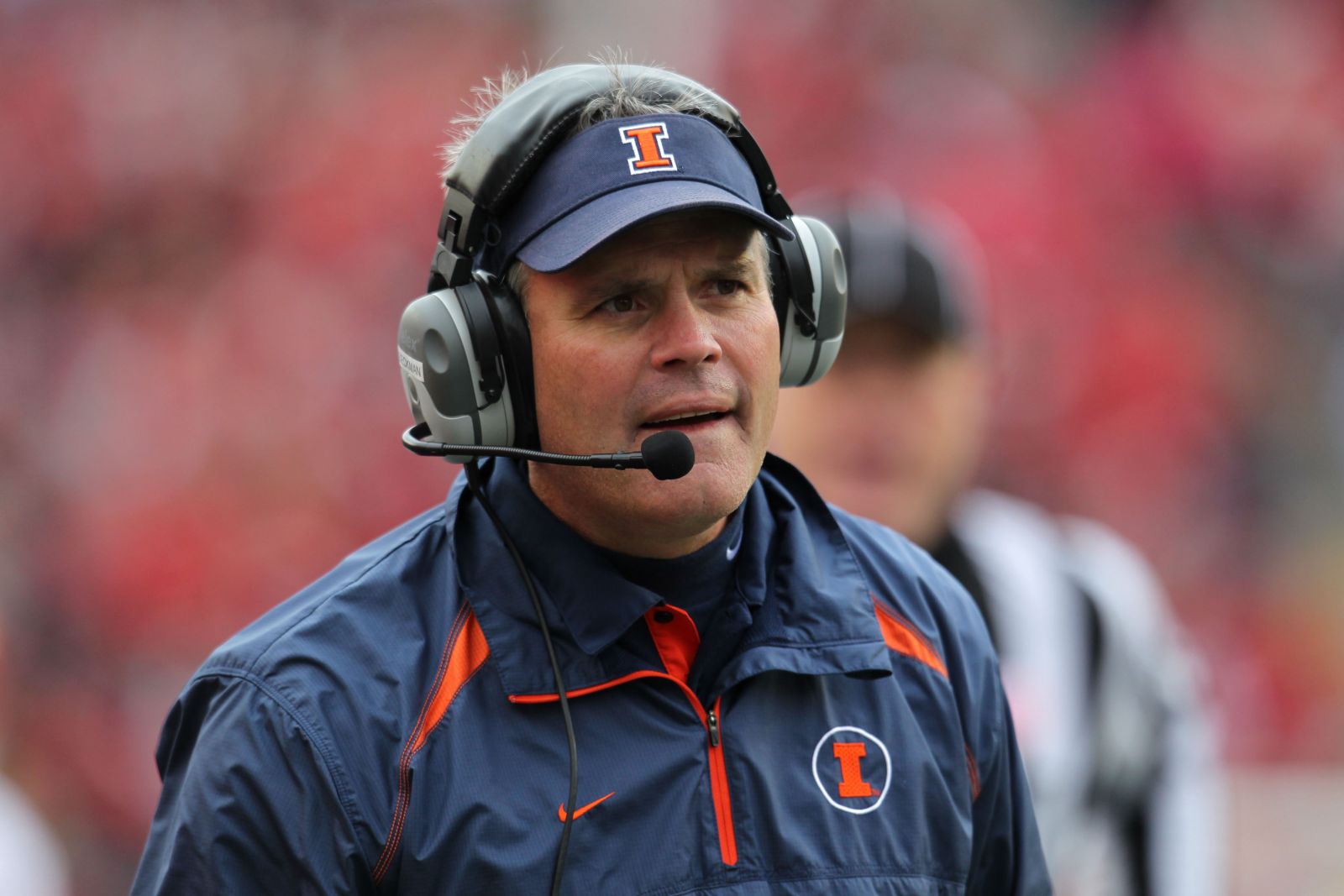 Since taking over in 2012, Beckman has a jaw-dropping 1-18 record in the Big 10. No one expected the Illini to be making a run at the Rose Bowl, but his team has been absolutely dreadful in conference play. When your Wikipedia article has a special section about your current job titled 'Public Outcry', it might be time to start polishing up your resume.
Hot Seat Rating: The Sahara Desert
2. Brady Hoke, Michigan Wolverines (3-4)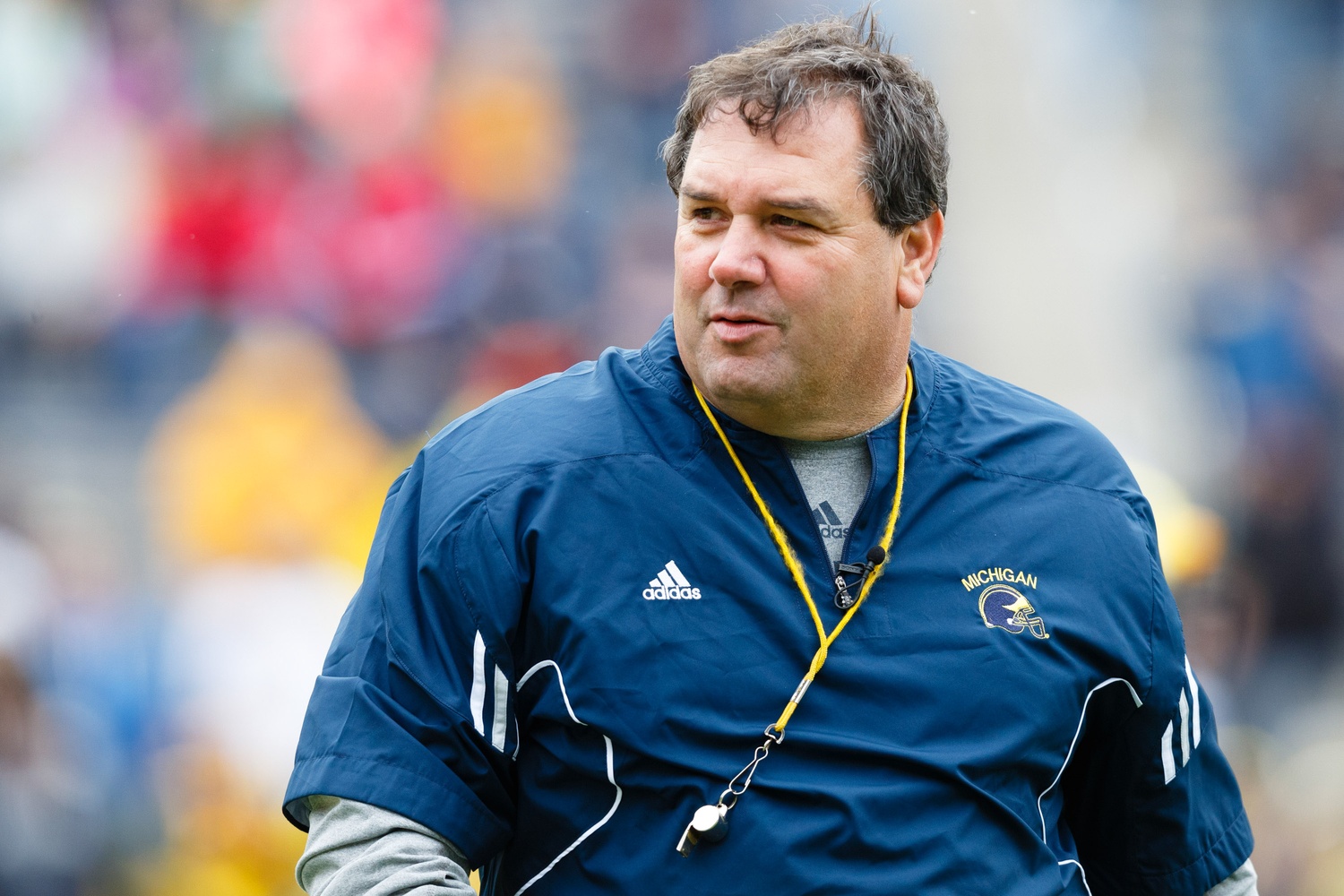 Hired to take the Wolverines back to their glory days, Hoke has done the exact opposite - Michigan has been progressively worse in each of his three seasons in charge, and the fourth is shaping up to be his worst yet. While Michigan's athletic department is reluctant to fire Hoke mid-season, it's almost impossible to find someone in Ann Arbor who expects him to be back in 2015.
Hot Seat Rating: Scorching
1. Will Muschamp, Florida Gators (3-3)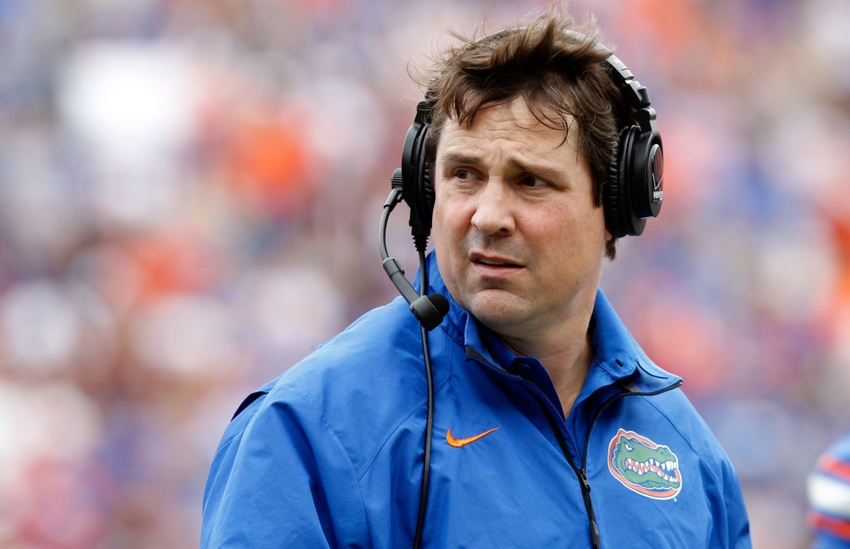 Muschamp has been on thin ice in Gainesville since last year's 4-8 finish, and Florida's blowout loss to Mizzou might have sealed his fate. The grace period Muschamp earned with 2012's Sugar Bowl run is over, and the Gators needed to turn the corner this season if Muschamp was going to keep his job. Instead, they're stuck in neutral, and the vultures are circling.
Hot Seat Rating: The Surface Of The Sun
Never miss another story on one of your favorite teams - sign up for a free Chat Sports account today!
Back to the NCAA Newsfeed