Players have breakout seasons happen every season in college football. Sometimes, the player in question shows flashed the previous season and takes the logical step forward. Sometimes, the player comes out of nowhere to make a massive impact. So who will be the impact players in 2016?
We have seven players who could have a breakout season listed below. There are many more potential candidates, and many of them will end up having big seasons. We also limited this list to one player from each school, because there's no point in having 3 or 4 Alabama or Ohio State players. With all that in mind, here are 7 college football players primed for a breakout season in 2016. 
7. Shane Buechele, QB, Texas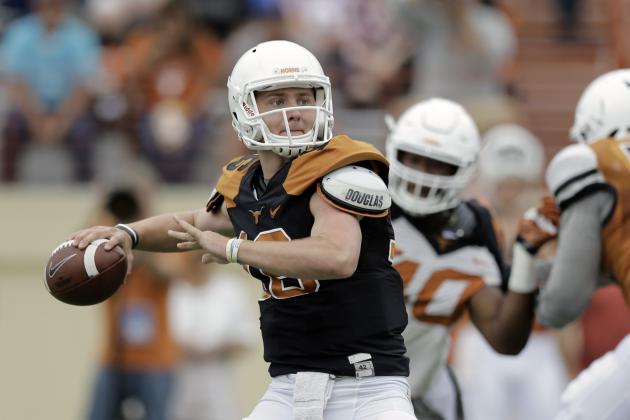 This might be asking a bit too much out of Buechele, and might even qualify as a bold prediction. But Texas needs a QB to step up this season, especially if Charlie Strong wants to keep his job. Buechele wowed at the Spring Game and the true freshman is going to get a chance to win the starting job. Given Tyrone Swoopes and Jerrod Heard's ineffectiveness last year (plus Heard's injury), Buechele could very well be the starter. And in Texas' new Baylor-style offense, he could produce crazy numbers. 
6. Austin Bryant, DE, Clemson 
Shaq Lawson and Kevin Dodd are gone. Which means it's time for Austin Bryant to step up at DE for Clemson. The Tigers have an impressive track record in recent years of producing DEs and Bryant may be next. A four-star recruit, Bryant played little last season as a freshman. But he showed promise, especially in a four-tackle, .5 sack effort against Oklahoma. With the Tigers needing pass rushing help, don't be surprised if Bryant takes a massive jump forward. 
5. Geno Lewis, WR, Oklahoma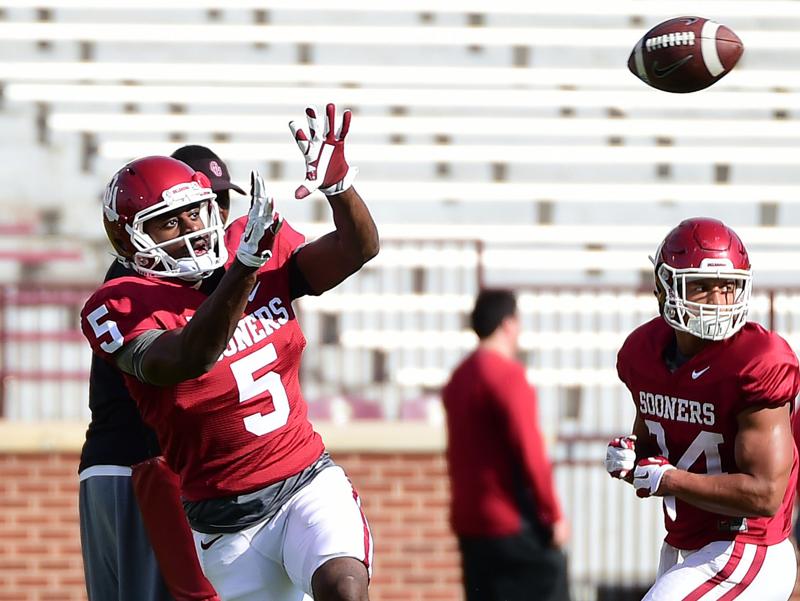 Lewis transferred from Penn State after falling out of favor following a promising 2014 season, but he could be an impact player for Oklahoma. The Sooners are without Sterling Shepard, who was a second round pick in the NFL Draft. Baker Mayfield needs a new No. 1 target, and it could very well be Lewis. He could have the type of impact former PSU WR Justin Brown did when he transferred to OU in 2012. 
4. Soso Jamabo, RB, UCLA
Paul Perkins is gone and Jamabo should take over the starting role. A five-star recruit out of Texas, Jamabo had 404 yards and four scores in his freshman campaign. Jamabo QB Josh Rosen could form one of the best backfields in college football next season. UCLA loves to run the ball, and Jamabo could put up impressive numbers this season. 
3. Bo Scarbrough/Damien Harris, RB, Alabama Yes, we're totally cheating by including both Alabama RBs. But Derrick Henry is gone and the Crimson Tide are looking for a new feature back for their run-first attack. Both Harris and Scarbrough were five-star recruits, with Scarbrough the one many expect to land the starting job. But don't rule out Harris, who was better in the Spring Game and saw more carries last season. Whoever starts, or even if they both split carries 50-50, should have a big season behind the Alabama O-Line. 
2. Sam Hubbard, DE, Ohio State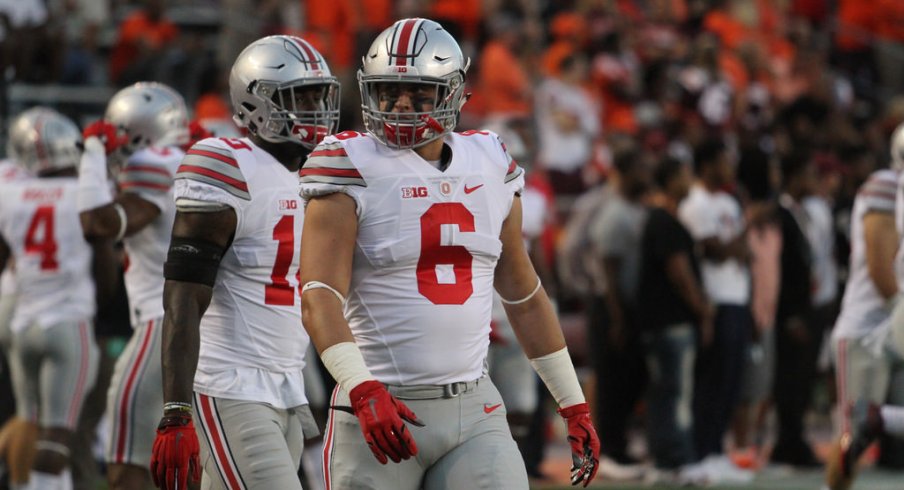 Hubbard was a 215-pound high school safety who originally played on playing lacrosse at Notre Dame. Now, he's a 265-pound DE who is primed for a massive season at Ohio State. With Joey Bosa gone, the Buckeyes will turn to Hubbard to take over as the team's dominant pass rushing threat. As a redshirt freshman last season, Hubbard had eight tackles for loss and 6.5 sacks. Hubbard has first round pick written all over him and could double those numbers this year. 
1. Lamar Jackson, QB, Louisville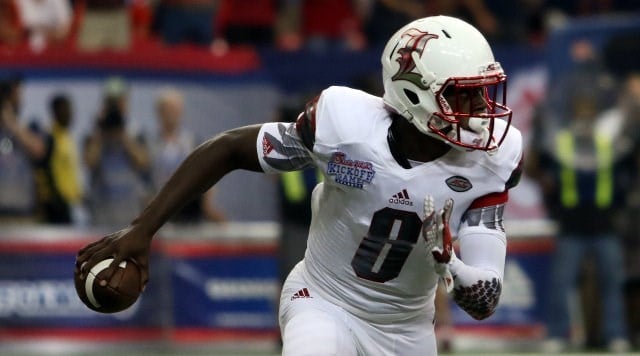 As a true freshman last season, Jackson showed immense potential. The dual-threat had 23 TDs last season and should be even better this year. He was unstoppable in the Cardinals' spring game, posting 519 yards and eight TDs through the air in only the first half and one drive in the second. While that's a testament to the porous secondary he was facing, it doesn't change the hype around Jackson. Deshaun Watson gets all the love in the ACC, but Jackson is going to take a massive leap this season, possibly into the Heisman race. 
Back to the NCAA Newsfeed
Related Topics: Shane Buechele, 2017 College Football, Lamar Jackson, Damien Harris, Sam Hubbard, Austin Bryant, Bo Scarbrough, Geno Lewis, Soso Jamabo