It takes a lot to be a good college football coach. The recruiting is never-ending. Once a team gets to eight wins, fans expect 10. A team full of 18 to 22-year olds has a tendency to, well, act like college kids. Juggling all those demands isn't easy, but ask any coach and they'll say they wouldn't trade their job for another one in the world - except for a better paying gig at a higher-profile school. Here are the seven best college football coaches so far in 2015.
7) Jimbo Fisher, Florida State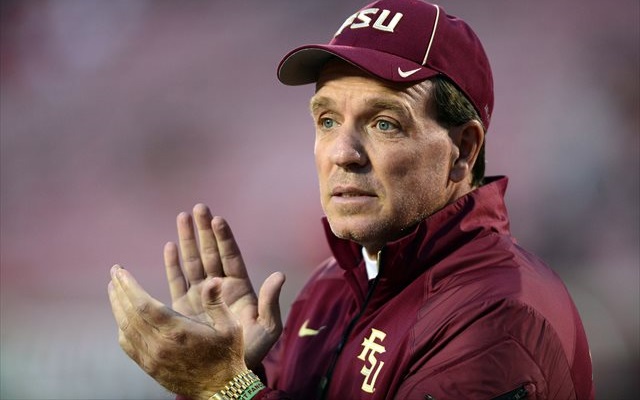 Replacing a legend is not easy. Fisher has just made it seem that way. Don't forget that Fisher replaced Bobby Bowden, one of the greatest coaches of all-time. In the five years he's been in charge, FSU has won at least nine games, plus a national title. Fisher also happens to be a wonderful recruiter, meaning FSU should be in a good position for years to come.
6)  Les Miles, LSU
Last year wasn't great for the "Mad Hatter," as LSU put together a disappointing 8-5 season, but they've rebounded with an undefeated start to the season. Miles has averaged a 10-3 record during his 10 seasons at LSU and is a great recruiter and always competes in the SEC - neither of those is a small task. While LSU is still searching for a QB, it's future under Miles is a bright one.
5) Mark Dantonio, Michigan State
Dantonio might be the most underrated coach on this list. He's a brilliant coach, motivator and constantly seems to get the most out of his team. Michigan State has won at least 11 games in four of the last five seasons and that trend won't change as long as Dantonio is there.
4) Art Briles, Baylor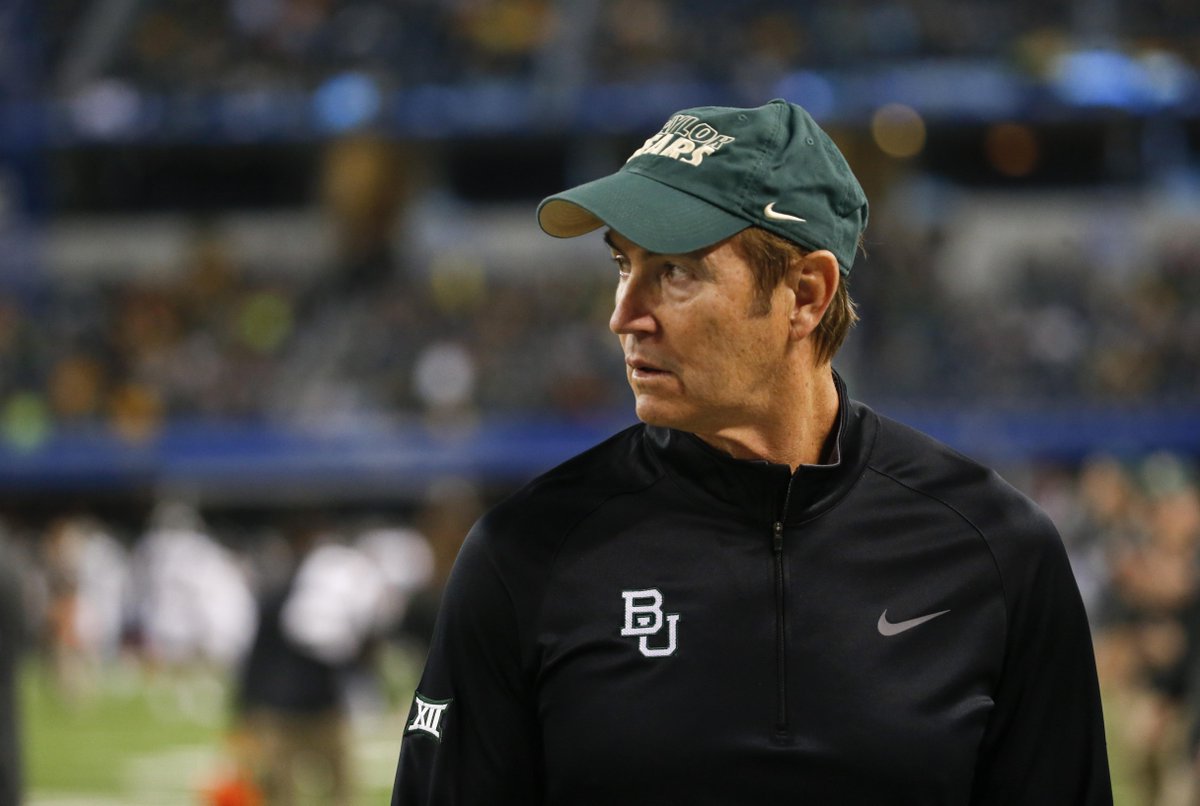 If Baylor doesn't already have plans to build a statue near the football stadium for Briles, they better start planning now. Recent issues aside, Briles has turned Baylor into one of the better teams in Texas. That statement was absurd less than a decade ago. But now, Baylor has back-to-back 11 win seasons and a legitimate chance to win a national championship. The only question is if Briles can sustain that success. It'll be a challenge.
3) Jim Harbaugh, Michigan 
Harbaugh has been successful everywhere he's been, and he's turned Michigan into a Big Ten contender halfway through his first season. Add in his amazing success on the recruiting trail already, and Michigan fans have plenty of reasons to be excited about the future.
T-1. Urban Meyer (Ohio State) & Nick Saban (Alabama)
There isn't a right or wrong option between these two. Saban and Meyer are by far the two best coaches in college football. Both are great recruiters, motivators and schemers. Saban is the school's longest-tenured coach since Bear Bryant for a reason. Meyer has lost three games in four years at Ohio State and already has one national title. Both coaches are set up for long-term success.
Back to the NCAA Newsfeed
Related Topics: Michigan Wolverines Football, College Football, Ohio State Buckeyes Football, Les Miles, NCAA Football, Alabama Crimson Tide Football, Jim Harbaugh, Baylor Bears Football, Jimbo Fisher, Art Briles, Nick Saban, Michigan State Spartans Football, Florida State Seminoles Football, Urban Meyer, Mark Dantonio, LSU Tigers Football