The SEC hasn't had a team win the national championship in two years, and while some think their reign atop the college football world is over, SEC Media Days are still a huge spectacle. Here are six things we learned from this year's events in Hoover:
6) Style played a bigger factor than normal
From Dan Mullen's shoes....
to Bret Bieleman's shoes...
to Steve Spurriers shades...
to Leonard Fournette's outfit...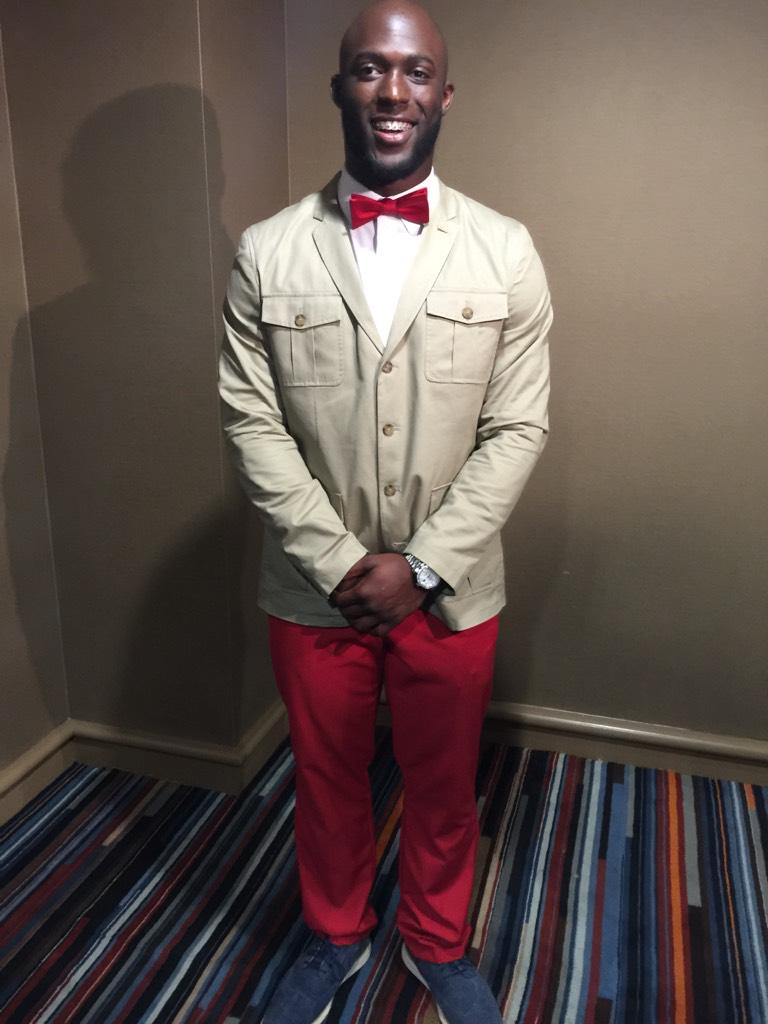 5) Year of the running back
LSU's Leonard Fournette, Georgia's Nick Chubb, Alabama's Derrick Henry, Arkansas' Jonathan Williams and Alex Collins, Missouri's Russell Hansbrough, and Tennessee's Jalen Hurd all received a lot of publicity at media day, and rightfully so. All seven running backs are expected to compete for conference player of the year, and one could very well bring home the Heisman.
4) Georgia is still overrated, and Missouri is still underrated
The Georiga Bulldogs were picked to win the SEC East for the third consecutive season, but they've lost eight games over that time span. Meanwhile, Missouri, who has won the last two SEC East titles, was picked to finish third despite returning a majority of their starters.
2) No one knows what will happen in the SEC West
All seven teams in the division received at least one first place vote, and while Alabama was picked to win the SEC West, Auburn was picked to win the conference as a whole.
Huh?
Yes, Auburn was picked to finish second in the division despite having the most first place votes. Another example of how crazy this division should be is that Mississippi State, who was the No. 1 ranked team in the country for seven weeks last season, was picked to finish last.
2) A lot of credit is being given to unproven players
One of the biggest reasons many people like Auburn to win the championship is the potential of quarterback Jeremy Johnson, who took just 73 snaps last season. He's expected to be a Heisman candidate, but he has yet to prove himself. The same goes for Georgia, who will also have a first-time starting quarterback, and Tennessee, who was picked to finish second in the division largely because of quarterback Joshua Dobbs 4-2 record as a starter last season.
1) This year will be unpredictable
13 of the 14 teams received one first place vote, coaches took turns taking shots at each other, and fans flocked to Hoover, Alabama, showing the same kind of passionate support we'll see during the college football season.
2015 is guaranteed to be another fun season in the SEC.
Back to the NCAA Newsfeed
Related Topics: SEC Football, SEC Media Days