UCLA's Lonzo Ball and Kansas' Frank Mason III have dominated the headlines in college basketball this season, but there are always new stars that emerge every March as they find success in the NCAA Tournament. So, who should you be keeping your eyes on? Here are six players who could very well turn into superstars in March:
Jawun Evans, PG, Oklahoma State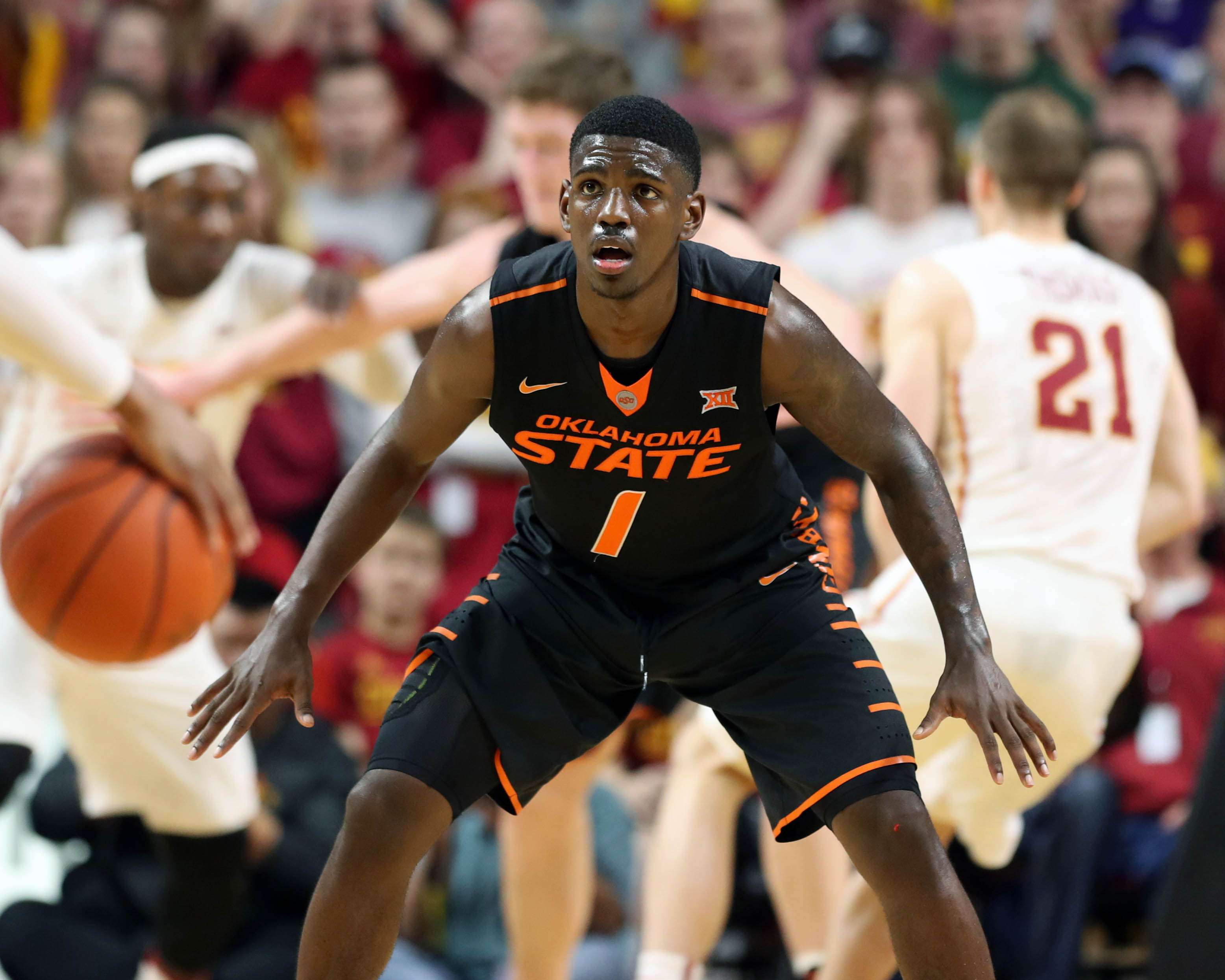 Largely hidden to the casual fan because of where he plays, the sophomore announced his presence as one of the country's best players by scoring 35 points against UConn and 30 against North Carolina at the Maui Invitational. He has since fallen off the national radar, but he is still wreaking havoc on opponents on a consistent basis. In fact, he also singlehandedly carried a weaker Oklahoma State team to the NCAA Tournament.
He is averaging 19.0 points, 6.2 assists and 3.3 rebounds in just 29 minutes per game, showcasing an incredible amount of production and efficiency. If the Cowboys are able to make any kind of noise in the dance, Evans will be the biggest reason why and finally get the headlines he deserves.
Allonzo Trier, SG, Arizona
Trier, one of the best scorers in the entire country, was suspended for the first 19 games of the season after testing positive for a "trace amount" of a performance-enhancing drug stemming from medication he was given after being involved in a car crash during the summer. It took the Wildcats some time to adjust to having him back on the court, but they are hitting their stride of late.
He has the ability to shoot from distance, making nearly two three-pointers per game, and it excellent a finishing around the rim. Most importantly, he gives Arizona a true go-to guy and someone who can create their own offense. Averaging 17.3 points per game, Trier has the chance to turn into a star if the Wildcats make a long run.
Semi Ojeleye, PF/SF, SMU
Ojeleye, a Duke transfer, has already turned into a star in his first year at SMU - but he's largely unknown because the Mustangs play in the AAC. The 6-foot-7, 235-pounder is a matchup nightmare in the purest sense of the phrase. He is strong and skilled enough in the post to control the game from the block, but he's also an excellent three-point shooter. He makes an average of 2.1 three-pointers per game at a 42.8 percent clip, and shoots over 49 percent from the floor.
He has been the unquestioned best player on a 30-win team, and I expect him to continue to carry the load and lead SMU to the Sweet 16.
T.J. Cromer, SG, East Tennessee State
When he gets hot, Cromer is absolutely electric. He makes an average of three three-pointers per game and has scored at least 22 points on 12 occasions this season - including a 41-point outburst against Samford in the SoCon Tournament semifinals. As ETSU's clearcut go-to guy, he'll have plenty of opportunities to show what he can do. And against a Purdue team that has trouble defending guards who are dual threats (shooting and slashing), he has a great chance to put on a show.
C.J. Bryce, SG/PG, UNC Wilmington
UNCW is a very good, very balanced team, and they have a few other players that could turn into stars as well (Chris Flemmings and Devontae Cook are both great candidates). However, Bryce is their leading scorer (17.6 ppg) and their go-to guy in late game situations. I expect the Seahawks to make a run all the way to the Sweet 16, and if they do, Bryce's scoring ability will be on full display. 
John Collins, PF, Wake Forest
The ACC's Most Improved Player has developed into a top 20 NBA Draft prospect this year. He's one of the best low post scorers in the entire country, averaging 18.9 points and 9.8 rebonds per game. He'll have the First Four stage all to himself, giving him the first chance to steal headlines with a quality performance. The tournament is the best place for under the radar players like him to become household names, and I expect him to take advantage of that opportunity.
Back to the NCAA Newsfeed
Related Topics: NCAA Basketball, March Madness, T.J. Cromer, Allonzo Trier, C.J. Bryce, Semi Ojeleye, John Collins, Jawun Evans, NCAA Tournament, 2017 NCAA Tournament