National Signing Day is less than two weeks away, and a handful of top programs have separated themselves as the primary contenders for the best recruits currently left on the overall 2016 big board. Here's our list of the 6 Most Desired Destinations For Uncommitted 2016 Football Recruits.
So much for firing Les Miles, eh? LSU may be closing in on the finish line, but that's not a bad thing for the #1 overall ranked 2016 recruiting class. 18 of Miles' 22 commits rank at four stars or higher, and he's still got some impact defensive talent on the phone -- including #2 overall cornerback Kristian Fulton.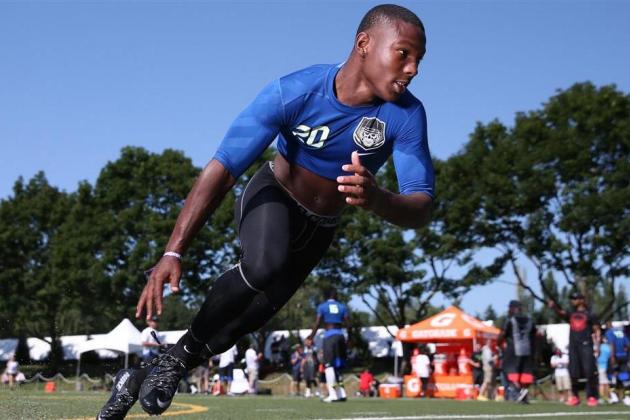 Are you surprised? Alabama's latest national championship run has their brand as strong as ever, and they're reaping the rewards on the recruiting trail. Bama remains in on eight of the nation's top 20 prospects, including #1 overall athlete Mecole Hardman Jr. who appears to be a slam dunk right now for Nick Saban and the Tide.
Winning brings talent. Talent brings wins. The dynasty cycle remains intact in Tuscaloosa.
Don't let the indecision of WR Velus Jones Jr. fool you -- the fact that the coveted wideout flipped back to USC from Oklahoma on Saturday doesn't mean much expect that he's a kid who isn't sure about what he wants. OU is still the main recruiting force in the Big 12 (sorry TCU, Baylor and Texas). They're the prohibitive favorite to land our pick for the best outside linebacker in the class (5-star Caleb Kelly), and they're in on top names both inside their recruiting nexus (TX, OK) and around the nation.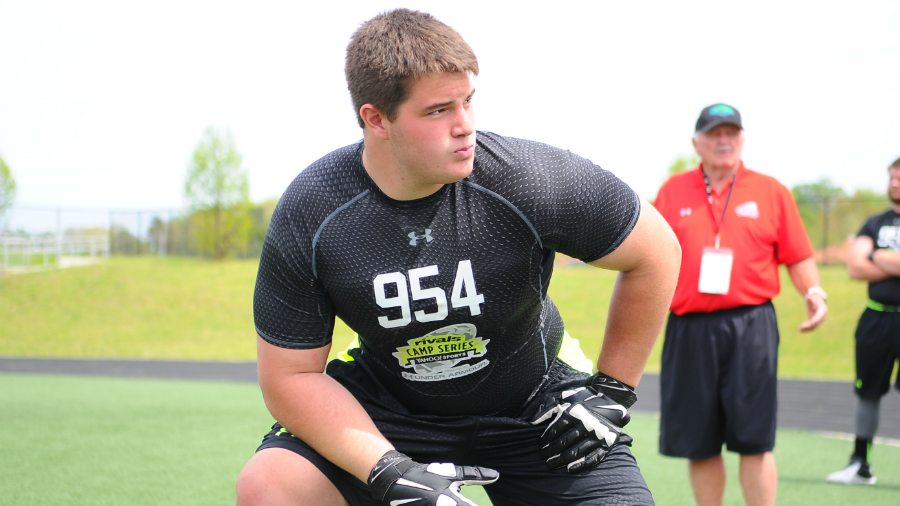 Jimbo Fisher is the latest coach to master the no-rebuild, year-by-year approach to building a top college football program. While in-state rival Florida may be close to done with their 2016 recruiting process, FSU has a higher ceiling over the next couple of weeks with blue-chippers like OT Landon Dickerson closing in on a pledge to the Seminoles.
What a time to be a Rebel. Ole Miss already has two of the nation's four best 2016 recruits committed to the program (OT Gregory Little, QB Shea Patterson). They've also got a legit chance at finishing with the best overall recruiting haul for the cycle if they can close the deal on a target like #3 overall strong-side defensive end Jeffrey Simmons.
Auburn already has a borderline top-ten class, and they remain in the conversation for the majority of top-20 recruits still left on the board. They've got a distinct edge for #6 overall wide receiver Nate Craig-Myers (who we believe to be underrated), and they'll have their pick of a smattering of impact three- and four-star names before Signing Day passes.
When it's all said and done, Gus Malzahn will bring a top-ten class home to Jordan-Hare.
Back to the NCAA Newsfeed
Related Topics: Mecole Hardman Jr., Rashan Gary