For every college football team that announces itself as a legit national title contender early in the season (see: Michigan State, Ole Miss, LSU), there is another team who has laid a great big dookie on their championship hopes by stumbling out of the gates. These teams fall into the latter category. Here are 6 College Football Teams That Have Been Absolute Disasters This Season.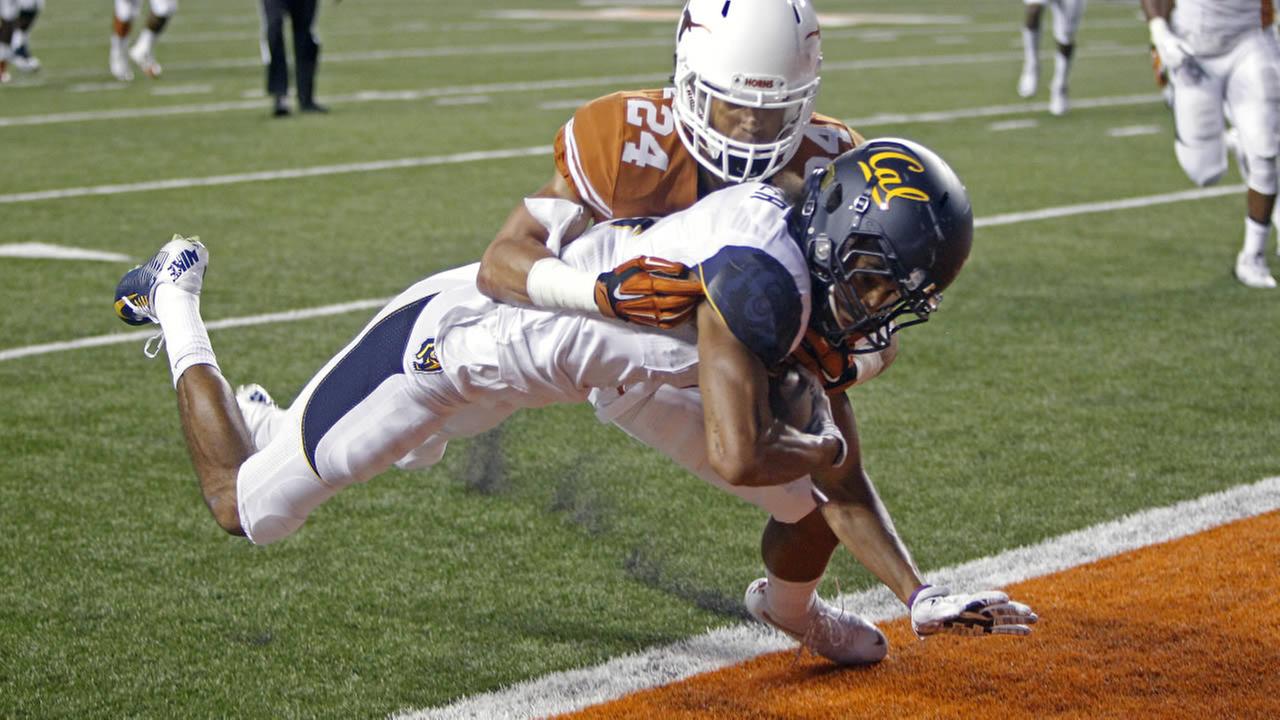 The Longhorns put together an almost-comeback for the ages last night, scoring 20 unanswered points before a muffed extra point stopped them one point short in a 45-44 home loss to Cal. The furious finish is all well and good, but the fact remains that Texas is 1-2 and has been remarkably inconsistent on both sides of the ball in what is supposed to Charlie Strong's year to show just what he can do on-field with "his guys." There are plenty of excuses that can be made, but the fact is that a recruiting powerhouse like Texas shouldnt be mired in these doldrums.
Welp...that happened. The Jacksonville State escape last week was one thing. Getting gut-punched by LSU in a pivotal early-season SEC showdown when conventional wisdom had you pegged as a bona fide College Football Playoff contender is another. Jeremy Johnson has been a dud under center. The run defense and pass defense have alternated turns as Auburn's Achilles heel. There's nothing positive to be gleaned from Saturday's debacle and the AP knows that -- dropping Auburn into the also-ran muck below the Top 25 in Sundays poll reveal. When do we start the Gus Malzahn hot seat talk?
The Hail Mary loss to BYU stings. But, the real reason the Huskers are on here is the fact that they fell down 33-10 to Miami yesterday in the first place before losing in overtime, 36-33 -- a sign of a team that's not as good and/or not as cohesive overall as many prognosticators thought before the year started. Tommy Armstrong did a hell of a job leading Nebraska back in it with a 4th quarter for the ages before throwing the game-killing interception in overtime. But, why exactly is THIS Nebraska team falling behind in such a way to neccesitate such frantic heroics?
The Cardinals have lost their first three games by a combined 17 points, so it's not as if they're being blown out of the water each week. However, this is a team that many pegged as a dark horse contender to upend Florida State as the class of the ACC. Losing close home games to Houston and Clemson, along with what now looks like a winnable game at Auburn, is the mark of a Louisville team that just can't finish. Bobby Petrino's clock management has been atrocious. The defense has been spotty at best. There's not much to say here except Louisville is 0-3 and things may not get much better, regardless of a likely blowout of Samford coming down the turnpike next week.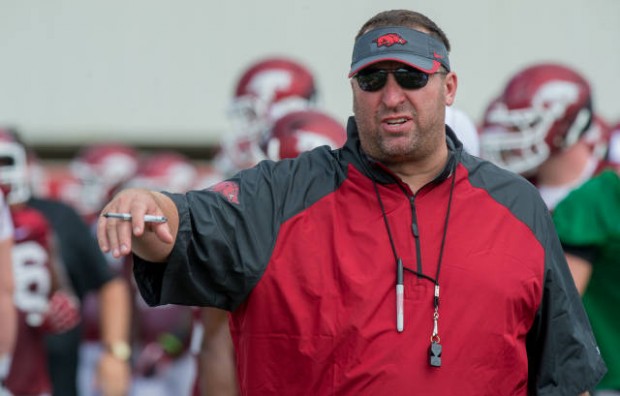 Bret Bielema has talked a lot of smack as of late. Remember when he dumped all over Ohio State's scheduling? Or how about his trash talk leading up to yesterday's loss to Texas Tech -- irritating enough for Red Raiders head coach Kliff Kingsbury that he bluntly proclaimed that Bielema "got his ass kicked" on Saturday. When you talk trash on a big stage, you have to back it up. Arkansas' 1-2 record and inability to assert an identity on both offensive and defense is the opposite of that. Quiet down, Bret. At least for now.
Speculation is running rampant down South that this could very well be Steve Spurrier's final year as the head coach of the Gamecocks -- or any college football team for that matter. We love the Ol' Ball Coach, but if this is his head-coaching swan song, the notes are all wrong. An UGLY win over North Carolina in Week 1 has been followed up with a disspiriting close loss to Kentucky and an absolute beatdown at the hands of UGA. A team that some thought could slide into the SEC title conversation now looks like a team that could struggle to become bowl eligible at the end of this year.
Leave the memories alone.
Back to the NCAA Newsfeed
Related Topics: Auburn Tigers, NCAA, Nebraska Cornhuskers, South Carolina Gamecocks, Arkansas Razorbacks, Louisville Cardinals, Texas Longhorns, Steve Spurrier, NCAA College Football, Bret Bielema