For every college football team that wins more games than it should because of its head coach, there are many teams that struggle because their coach isn't quite getting the most out of their team. This list is for the latter kinds of coaches. There is no particular order, except for the last coach. He's been, by far, the biggest disaster this season. Here are six college football coaches who have been complete disasters this season. 
Bret Bielema, Arkansas 
Bielema talks a big game, but has yet to back that up at Arkansas. He's gone 11-18 in his two-plus seasons with the Razorbacks. Bielema has won two SEC games in his tenure. The Razorbacks were a popular darkhorse SEC pick and have rewarded that faith with losses to Texas Tech, Texas A&M and Toledo. Wisconsin fans love to hate Bielema, especially on Twitter. If Bielema doesn't start winning, Arkansas fans might start to hate him too.
Mark Helfrich, Oregon 
Losing to Michigan State on the road is one thing. Getting blown out 62-20 by Utah at home is another. The Ducks are unranked for the first time since 2009 and their college football playoff hopes are all but ruined. Mark Helfrich is clearly not Chip Kelly and it's fair to wonder if the team will ever reach its previous heights without Kelly. Oregon can bounce back for an 8 or 9 win season, but it's been a disastrous season thus far. 
Bobby Petrino, Louisville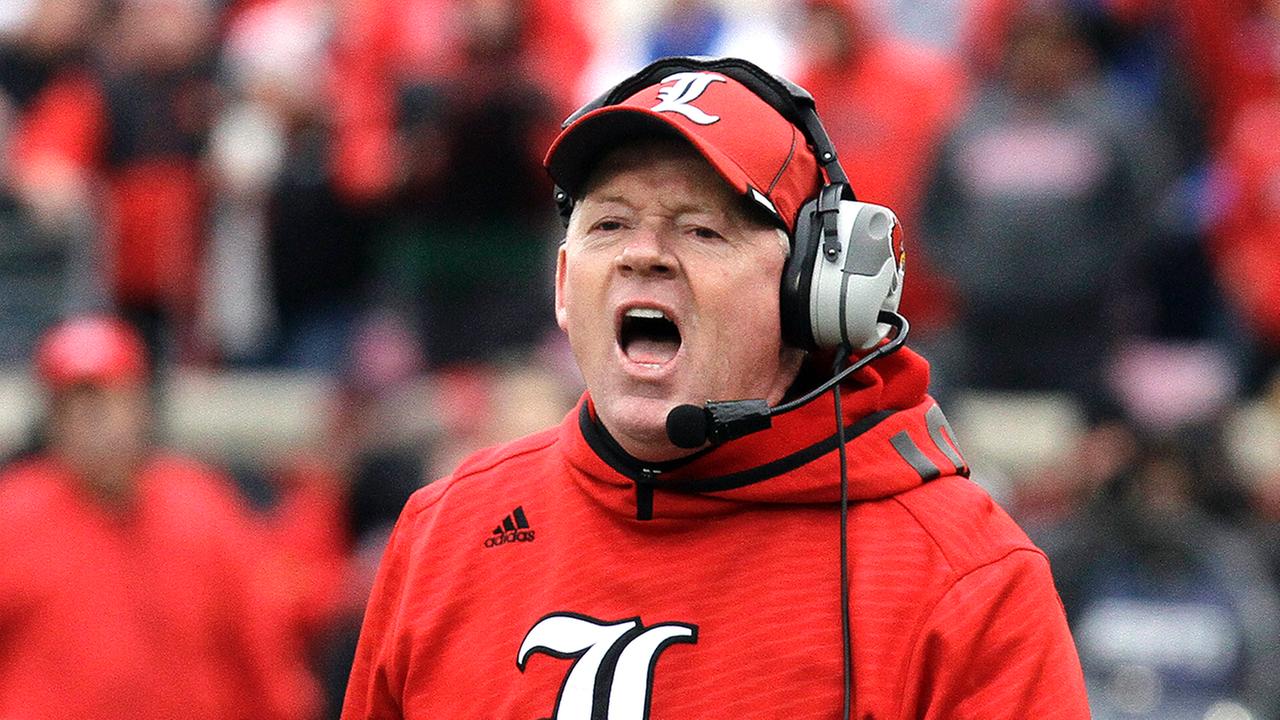 Petrino is supposed to be a QB wizard. This season, the Cardinals have had poor QB play. Three different players have gotten a chance. They've combined for 58 percent passing, 254 yards per game, four touchdowns and seven INTs. Yes, dual-threat freshman Lamar Jackson has shown promise, but it's been a terrible season. Louisville lost to Auburn, a team we now know isn't very good, Houston and Clemson. The losses have been close, but a 1-3 start is a disaster for Louisville. 
Charlie Strong, Texas
The season at Texas has been a complete disaster and much of that blame falls on Strong. He started the season with Tyrone Swoopes at QB. Swoopes struggled and the offense improved tremendously after Jerrod Heard became the starter. However, the results haven't changed. The defense, Strong's specialty, has been awful and special teams miscues have cost Texas two games. Strong took a foolish 15-yard penalty against Oklahoma State that put the Cowboys in range for the game-tying field goal. Strong's seat is heating up quickly and he could be gone at the end of this season. 
Gus Malzahn, Auburn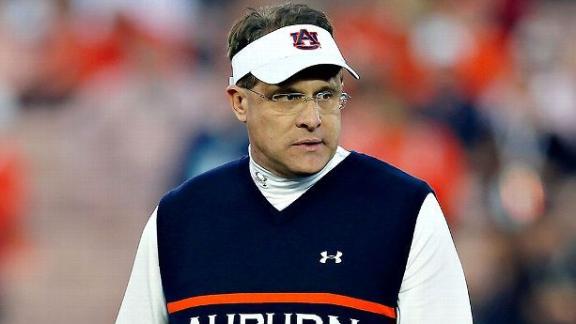 Auburn was a popular College Football Playoff selection, but the season has gone off the rails quickly. Malzahn is supposed to be an offensive genius, but Auburn has had major issues moving the football. QB Jeremy Johnson has already been benched and Auburn might not make a bowl game this season. If that happens, Malzahn could go the way of Gene Chizik. 
Kyle Flood, Rutgers 
What does it take for this man to get fired? He completely violated NCAA rules regarding academics and then tried to hide it in the worst possible way. Oh, his team has also been plagued by arrests. Flood might be fired at the end of the season and he's been a colossal disaster so far. 
Back to the NCAA Newsfeed
Related Topics: College Football, Mark Helfrich, Bobby Petrino, Kyle Flood, Charlie Strong, Gus Malzahn, Bret Bielema