Every year, there is always one or two college basketball teams that defy their seeding and make surprise run deep through the NCAA Tournament, and this year will be no exception. As we prepare for the regular season, here are six teams that could make a Cinderella run to the Final Four this season:
Indiana Hoosiers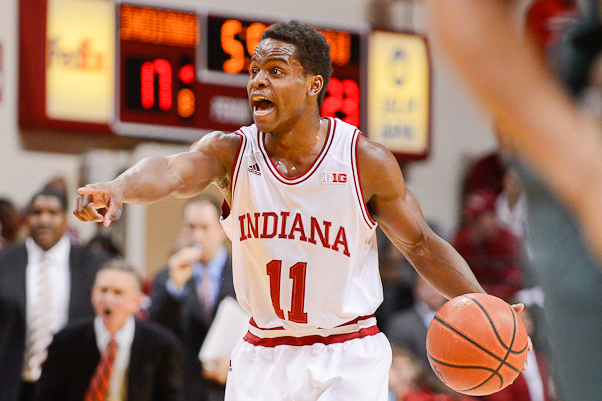 Senior Yogi Ferrell (16.3 ppg, 4.9 apg) and sophomore James Blackmon Jr. (15.7 ppg, 5.3 rpg) are perhaps the most explosive and productive backcourt returning to college basketball this season. They each shot over 42 percent from the field last season, are excellent at attacking the basket, and are deadly three point shooters. While you can get by without it in the NBA, a team's success in college basketball is largely dictated by guard play, and Indiana has two of the most talented and experienced guards in the country.
That duo spearheaded Indiana's offense ,which  ranked 18th in the country in points per game last season (77.5) and shot 46.6 percent from the field as a team. Those numbers should increase in head coach Tom Crean's up-tempo system now that they have a dominant interior threat in freshman Thomas Bryant, who will play alongside four returning starters. That offense kept them in a lot of games they shouldn't have been in last year, and their "spurtability" (ability to go on big runs throughout the course of a game) will allow them to outscore a lot of teams and pull off some comebacks when they need to.
LSU Tigers
Two five-star recruits (F Ben Simmons, G Antonio Blakeney), a four-star (G Brandon Sampson), and a transfer (2014 four-star PF Craig Victor) give LSU the best group of incoming talent they've had in a LONG time, and this group is poised to lead the Tigers into the national spotlight. Simmons can do absolutely anything he wants to on the basketball court, while Blakeney might be the purest scorer in the country. Sampson is a sharpshooter through and through, and Victor will contribute as the bruising post presence.
Simmons, Blakeney, and Victor will be inserted into the starting lineup right away along with returning guards Tim Quarterman and Keith Hornsby, while Sampson will be one of the best sixth-men in the country. With these guys seeing significant playing time, LSU has the talent to take on all of the top teams in the country.
NC State Wolfpack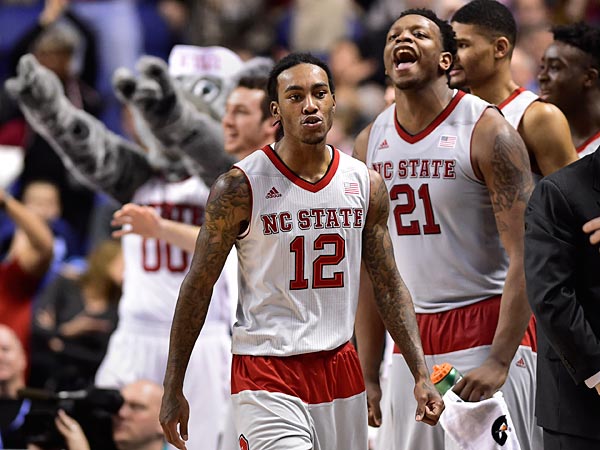 NC State surprisingly made the Sweet 16 last year after upsetting one-seed Villanova last year, and return five of their top eight scorers from a year ago. Point guard Anthony "Cat" Barber might be the fastest player in the country and now has an improved jump shot (44 percent from the field, 38 percent from three) to go with his excellent slashing ability. The Wolfpack are counting on him to be their go-to guy this season, and he's poised to deliver on that challenge - after all, he broke all of Allen Iverson's high school scoring records in Virginia.
Defensive stalwart BeeJay Anya, a 6'9" center who averaged 2.5 blocks per game off the bench last year, will also have an increased role, which he proved he was ready for in March last season. If NC State can continue to get good production from their role players, Barber and Anya could carry the Wolfpack deep into March again this season.
Oklahoma Sooners
Oklahoma returns four starters from last year's Sweet 16 team, and seven players that all saw significant playing time last year. Sophomore Khadeem Lattin is the only newcomer to that starting lineup, and his defensive presence (one block in 12 minutes per game last year) will serve as a nice complement to Oklahoma's guard-heavy roster. They also have the reigning Big 12 Player of the Year back in Buddy Hield, giving the Sooners one of the premier players in the country that is capable of winning a game by himself.
Three of last year's Final Four teams had at least three returning starters from the previous year's roster, and that experience should give them a leg up on other contenders that are relying on freshmen to carry the load.
Arizona Wildcats Arizona has been one of the best defensive teams in the country over the past few years, and that's not going to change this year. Miller is a master at teaching his defensive system and having his all on the same page at that end of the floor, and he still has seven-footer Kaleb Tarczewski to patrol the paint. The Wildcats allowed less than 60 points per game last season, and with supreme length at all five positions, they're poised to do it again this year.
For as good of a defensive team as Arizona has been, they have been equally as bad on offense. They shot just 36 percent from three-point range as a team last year and, quite frankly, couldn't hit anything that wasn't a layup. That will change this year, thanks guard Gabe York (9.2 ppg, 44 percent shooter) finally cracking the starting lineup and the arrival of stud freshmen Allonzo Trier. Both guys - especially Trier, who should be one of the best players in the country - can effectively create their own shot, giving Arizona something they've been lacking.
Back to the NCAA Newsfeed
Related Topics: NCAA Basketball, Buddy Hield, Antonio Blakeney, Oklahoma Sooners Basketball, Yogi Ferrell, Arizona Wildcats Basketball, Ray Smith, Allonzo Trier, NC State Wolfpack Basketball, Tim Quarterman, Anthony Barber, BeeJay Anya, Keith Hornsby, Gabe York, Tom Crean, Brandon Sampson, Craig Victor, James Blackmon, Indiana Hoosiers Basketball, Thomas Bryant, College Basketball, Final Four, NCAA Tournament, Sean Miller, LSU Tigers Basketball, Ben Simmons