ESPN would have you believe that the SEC is the end-all, be-all when it comes to college football. As it has been many times before, ESPN is woefully misguided. The Big Ten has been and will be the PREMIER football conference in all of the nation, and these are the five reasons why.
1. The Champs Are Here...
..and it's very possible that they'll remain here after the second installment of the College Football Playoff. The Ohio State Buckeyes proved that depth and buying into a system are more important than flash and celebrity, sending Alabama and Oregon home with their tails between their legs to claim the first championship of the CFP era. The 2015 Buckeyes are just as stacked as they were last season if not more so, which means that we could be in for the crowning of a mini-dynasty in Columbus.
2. How Many Heismans Do You Have?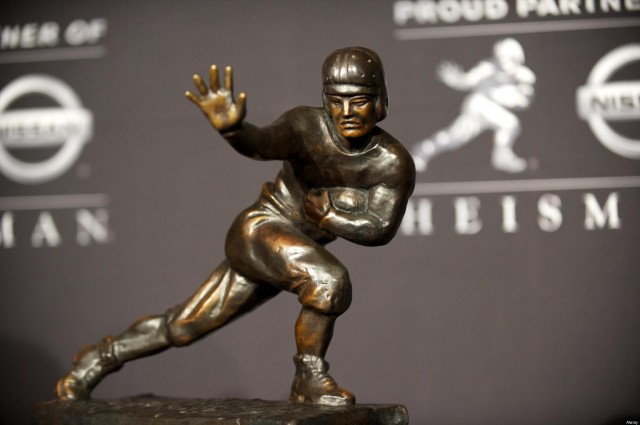 Taking a trip down memory lane, the Big Ten conference has more Heisman winners to its credit (16) than any other conference in the history of college football. This conference's lineage of marquee talents has spanned generation after generation, and 2015 seems to be just as good a time as any for the Big Ten to bring yet another trophy home to America's football mecca(s).
3. Depth
Coming back to the present day, the Big Ten is stacked from top to bottom with teams that can beat anyone on any given Saturday. There are five or six teams with a legitimate chance at taking the conference title this year, and we'd even take the supposed dregs of the conference (Purdue, Indiana, etc.) over the bottom feeders in ANY conference in America? Colorado? Washington State? Vanderbilt? PLEASE.
4. That Special Feeling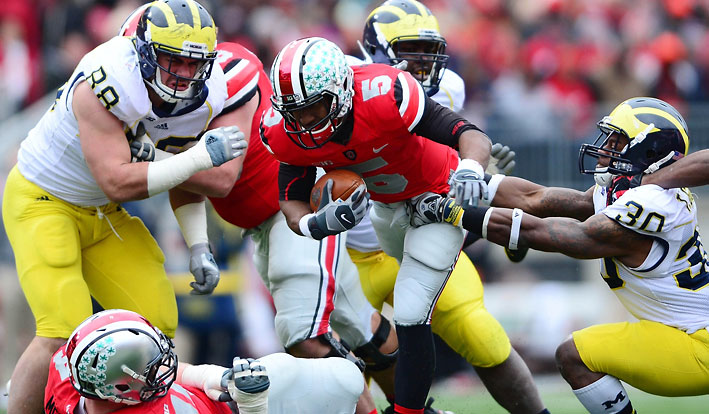 Even the Iron Bowl can't hold a candle to the ambiance and pure thrills that a true Big Ten rivalry slobberknocker provides. The pageantry and pure energy that emanates from the TV set from Michigan/Ohio State far exceeds anything that the SEC Network tries to sell you on ESPN's dollar. 
5. Grit
Football is a violent sport. As much as executives and outside forces try to legislate it out of the game, the true essence of college football is built in the trenches. No conference does grit and grime quite like the Big Ten. Smashmouth football may have been taken out to the woodshed by finesse teams elsewhere, but the real gridiron fun is alive and well in the Big Ten.
Back to the NCAA Newsfeed
Related Topics: NCAA, Big Ten Football