New stars emerge every week of the college football season, and Saturday was no different as some unexpected (and some expected) players stepped up and produced in a big way for their teams. Here are five players who made a name for themselves this weekend:
5) Jordan Canzeri, RB, Iowa Canzeri had a field day in the Hawkeyes 29-20 victory over Illinois, rushing the ball an astounding 43 times for 256 yards and a touchdown. He accounted for over half of Iowa's offense and is the biggest reason why they're 6-0 this year.
4) Leonard Fournette, RB, LSU
Fournette did it again against South Carolina, running for 158 yards and one touchdown. The Heisman front-runner now has over 1,000 yards rushing and 12 touchdowns in just five games this season.
3) Josh Dobbs, QB, Tennessee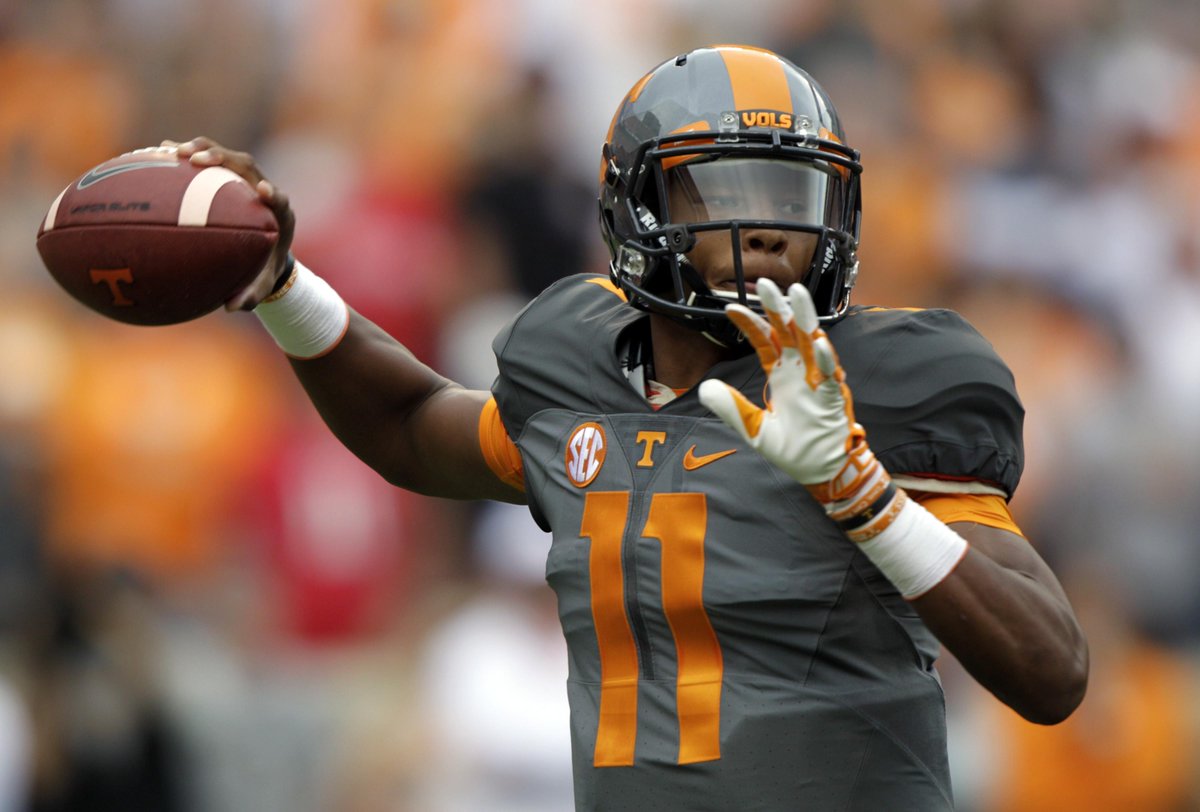 Dobbs was the star of Tennessee's comeback upset victory over Georgia this afternoon, passing for 312 yards and three touchdowns while rushing for 118 yards and two more scoreson the ground. 
2) Trevone Boykin, QB, TCU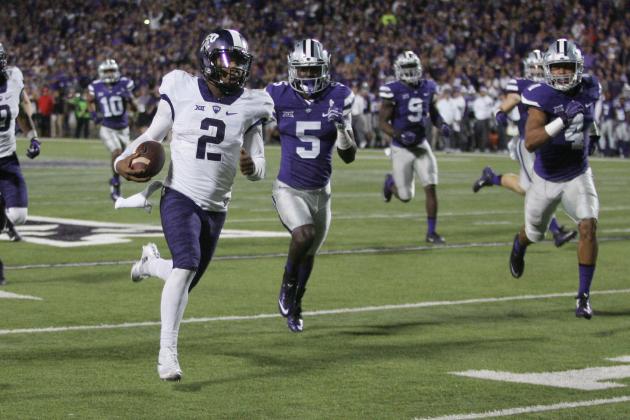 Boykin took what could have been the upset of the day into the game that catapulted himself back into the Heisman conversation with Leonard Fournette, passing for 301 yards and two touchdowns while rushing for 124 yards and two more scores. However, he played his best when the Horned Frogs needed it, shaking off two early interceptions to tie the game against Kansas State with a 69-yard touchdown run, then won the game with just over a minute left with a 55-yard TD pass to start wideout Josh Doctson.
1) Devontae Booker, RB, Utah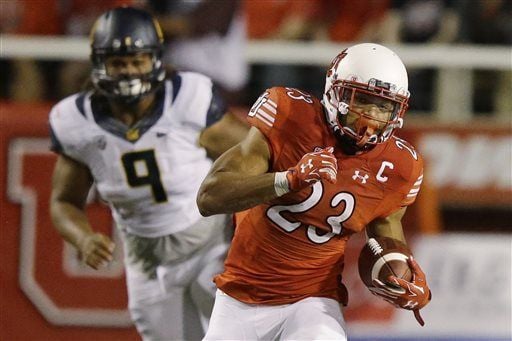 In the marquee game of the day, Booker turned the most heads of anyone in the country. The senior routinely gashed Cal's defense, racking up 222 rushing yards and two touchdowns while also catching four passes for 45 yards. 
Back to the NCAA Newsfeed
Related Topics: Devontae Booker, NCAA Football, College Football, Leonard Fournette, Jordan Canzeri, Joshua Dobbs, Trevone Boykin